Silver Gap Boots & Buzz Lightyear Purse
Sakumaro, an 18-year-old high school student, has put together a trendy outfit that includes a retro track jacket from Hanjiro. She's also wearing ruffled denim shorts, yellow tights and quilted silver lame boots from Gap.
Sakumaro's accessories from Wego and G2? include sunglasses with lime green frames, a black-and-white necklace with a Ninja pendant and two strands of white beads. Her purse is a rocket-shaped Buzz Lightyear popcorn container from Tokyo Disneyland.
She told us she has several favorite musical acts, including Perfume, Ogre You Asshole, Yura Yura Teikoku and MowMow LuLu Gyaban.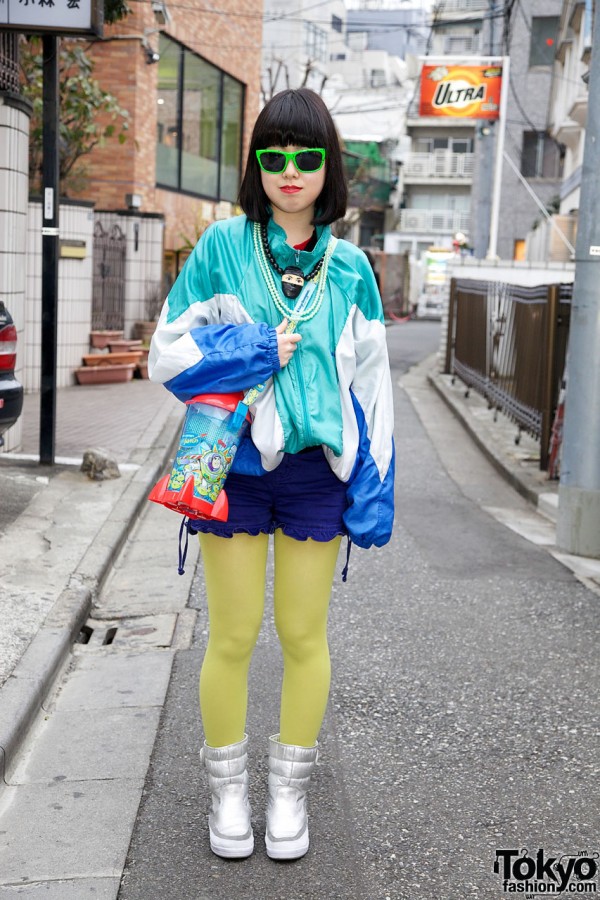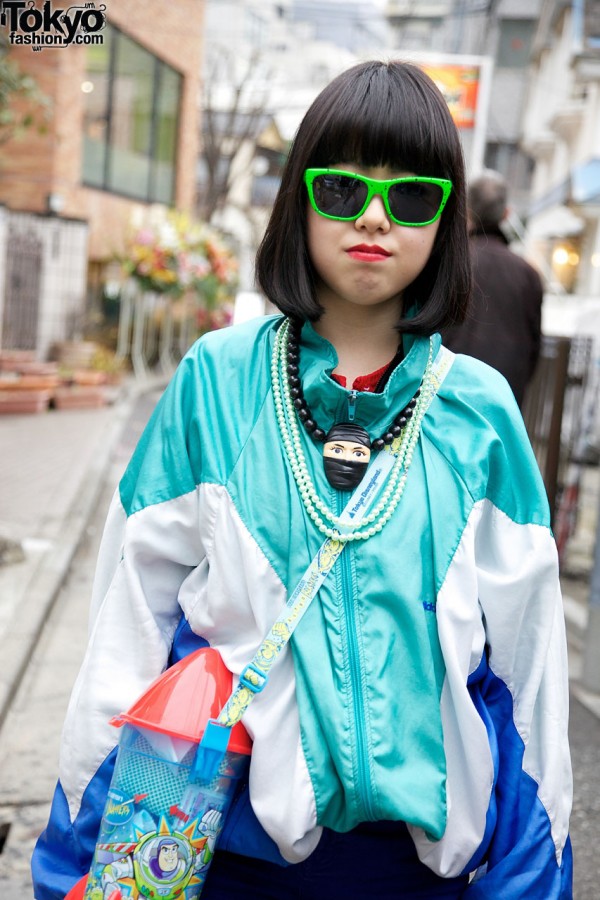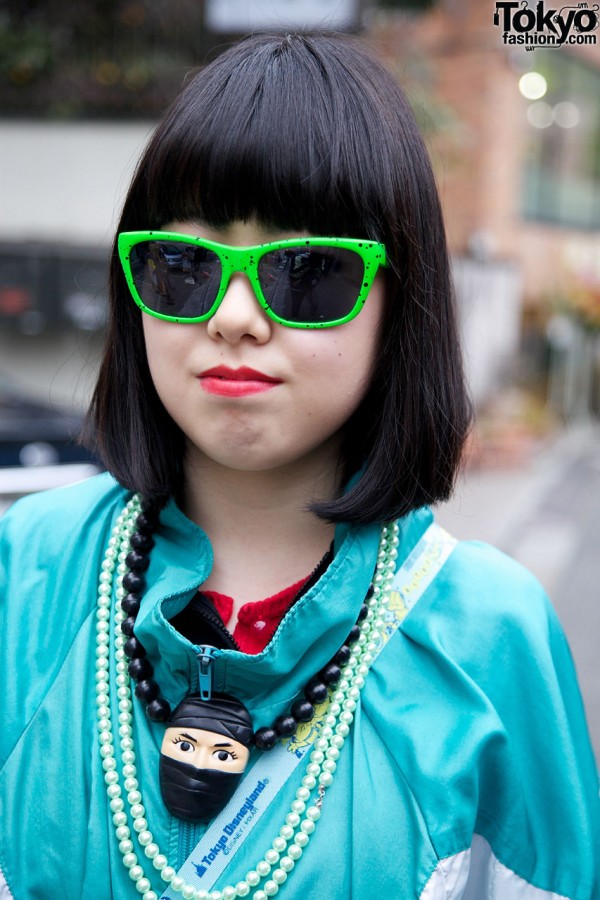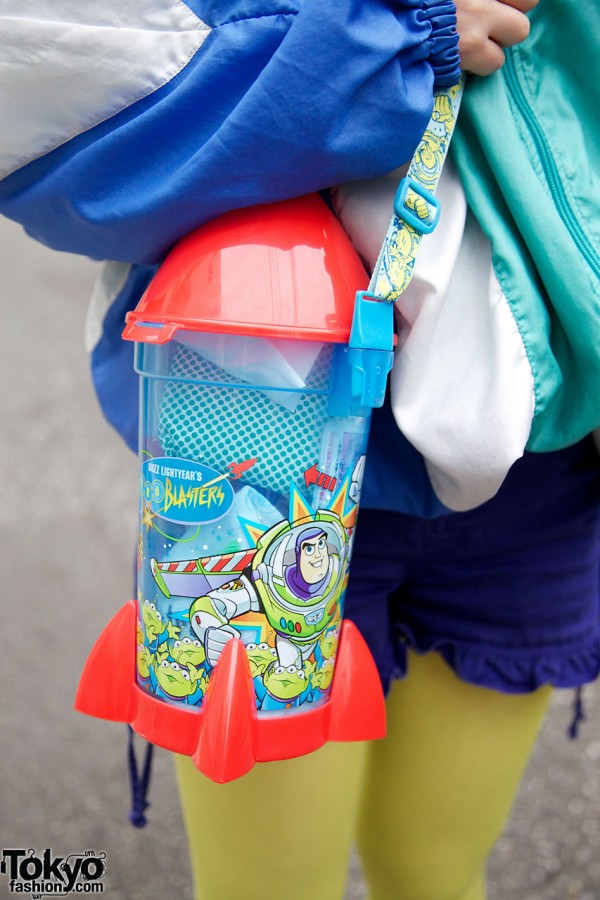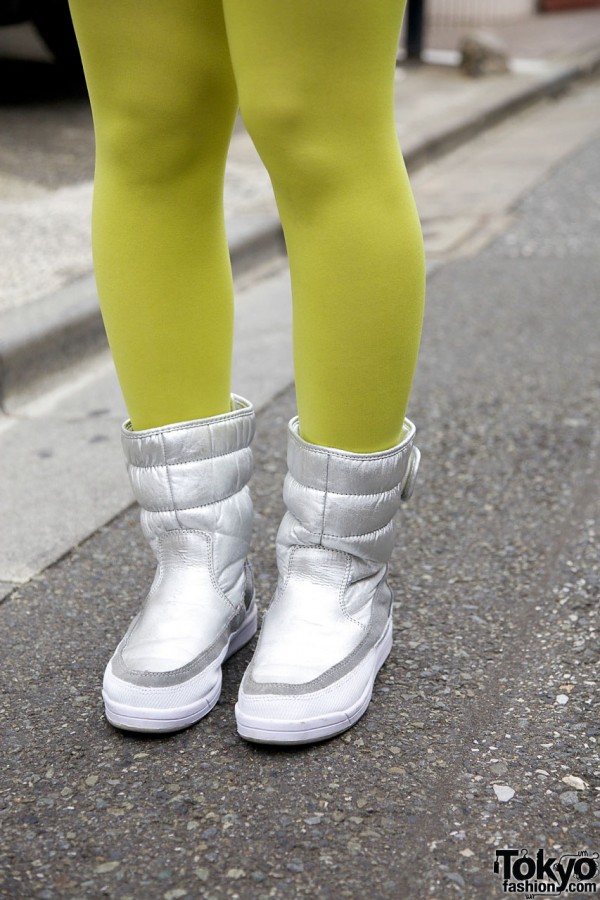 Click on any photo to enlarge it.