Silver Hair Girl vs. Beard Guy in Harajuku
This Japanese guy and girl were photographed on Cat Street in Harajuku. They both have cool hair – the guy's is curly and compliments his beard and mustache and the girl has silver hair in a stylish cut. The guy is wearing a zip up knit sweater, layered t-shirts (the top shirt is torn), skinny black jeans, and black suede dress shoes. He also carrying a large brown handbag. The girl is wearing a white dress over a black top and black leggings as well as a pair of cool black boots. Her bags are a black studded shoulder bag and a canvas eco bag. The pair also appear to be wearing matching necklaces – his in gold or brass and hers in silver.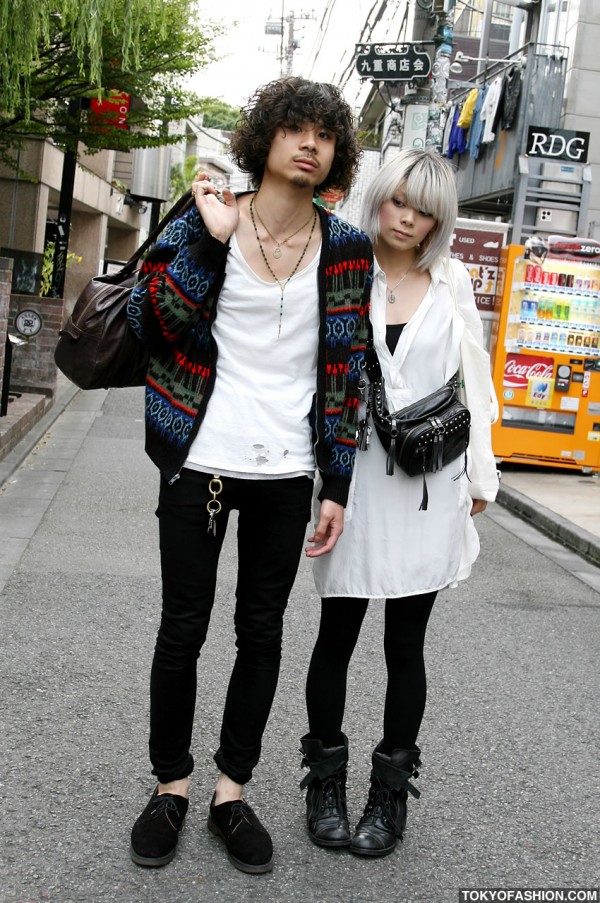 Click the photo to blow it up.