Silver Skulls & Shorts Jumper in Harajuku
This friendly guy and girl posed for our photo on Cat Street in Harajuku. The guy is wearing a shirt that says "BTMC", which is likely the Japanese motorcycle customizing and tattoo company BlackTop MotorCycle. He's also wearing a cap, black pants with a studded belt, and black leather boots. His jewelry includes a lot of silver skulls – including two rings, a large necklace, and a wallet chain, all adorned with silver skulls. The Japanese girl with him is wearing a cute black shorts jumper with a shrug or sweater tied over it, and cork wedges.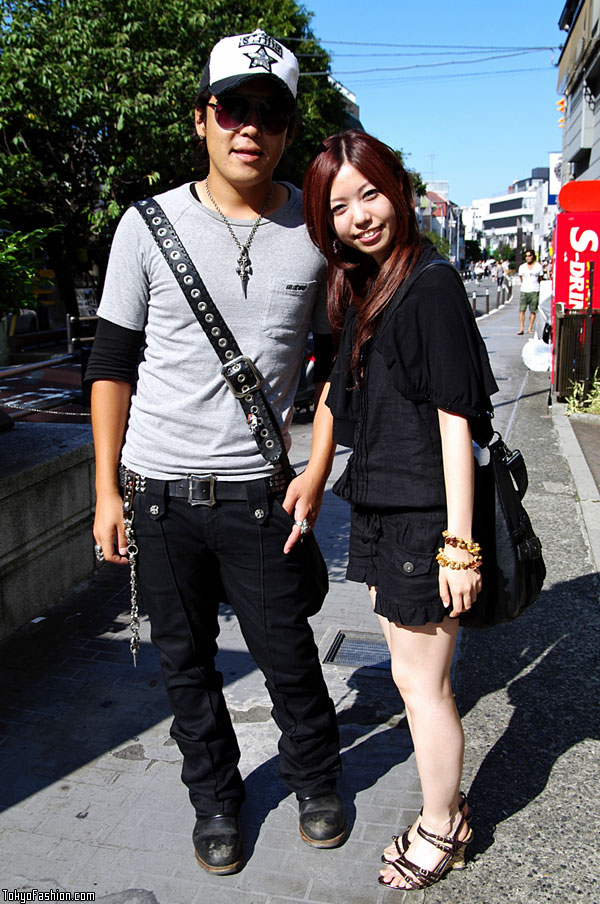 Click the photo to see a larger version.