Skull Nails & Short Shorts in Harajuku
This friendly and cute Japanese girl was photographed in Harajuku. She is wearing a scarf covered in skulls by the Shibuya 109 brand EMSEXCITE, a black fuzzy hat, a black top with gold print, blue short shorts, black over-the-knee socks, and black boots. She also has her nails painted possibly in a pirate theme with the words "Jolly Rodger" and a heart and skull.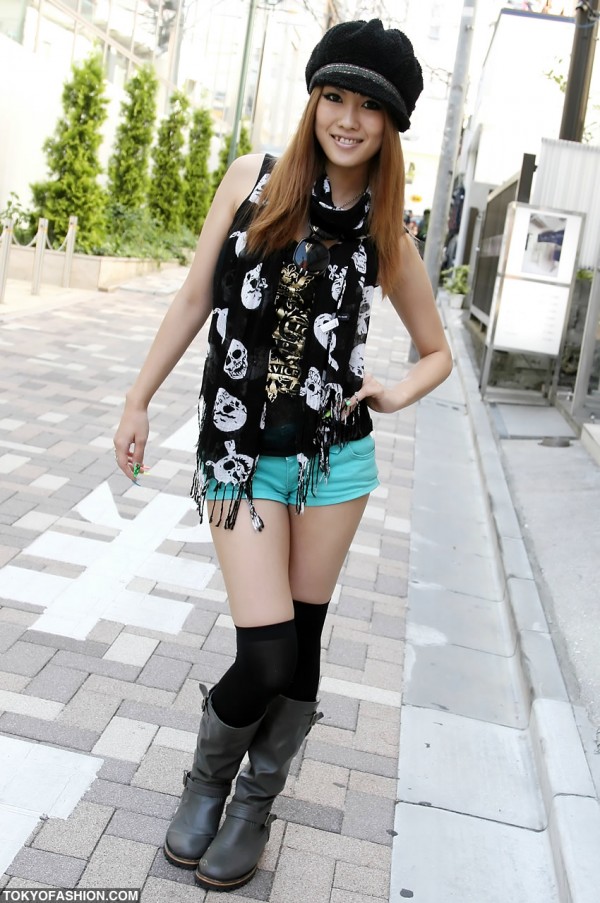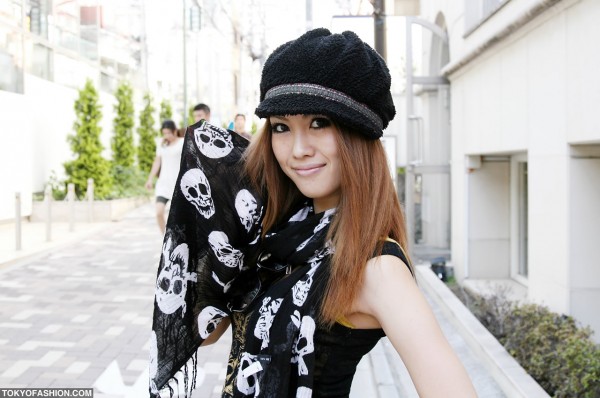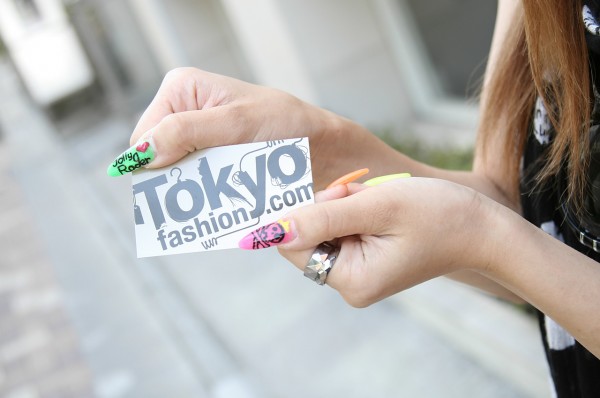 Click any photo to enlarge it.