"Smile A Lot" Hooded Dress in Harajuku
This cute blonde Japanese girl was photographed on Cat Street in Harajuku. Her outfit is quite simple by Harajuku standards – where the girls often wear 10, 20, or 100+ layers of clothing – but it works. She's wearing a hooded gray dress that says "Smile A Lot" on the front, black leather boots, and a black backpack. She's also got some Audio-Technica headphones around her neck, a scrunchy on one wrist, and a big colorful moon-and-stars earring in her right ear.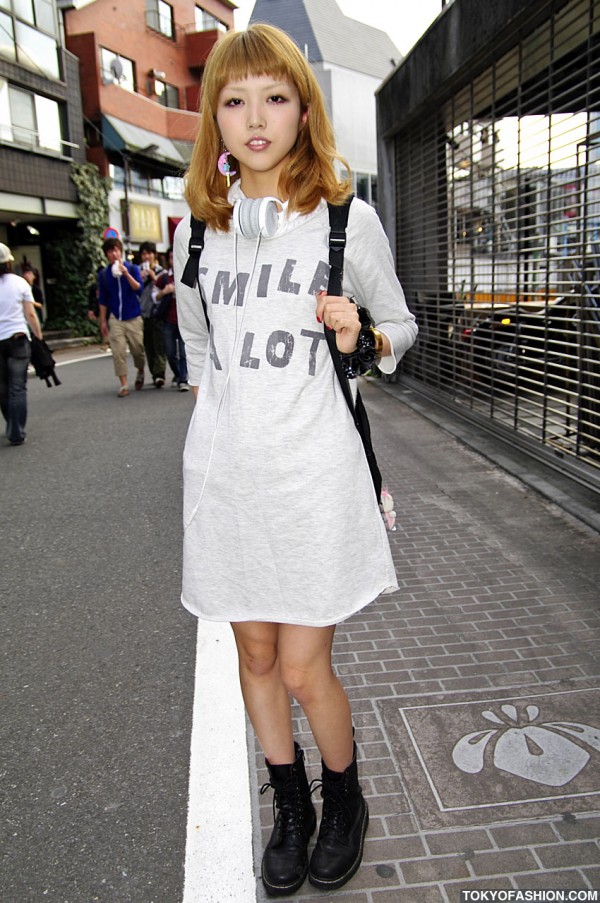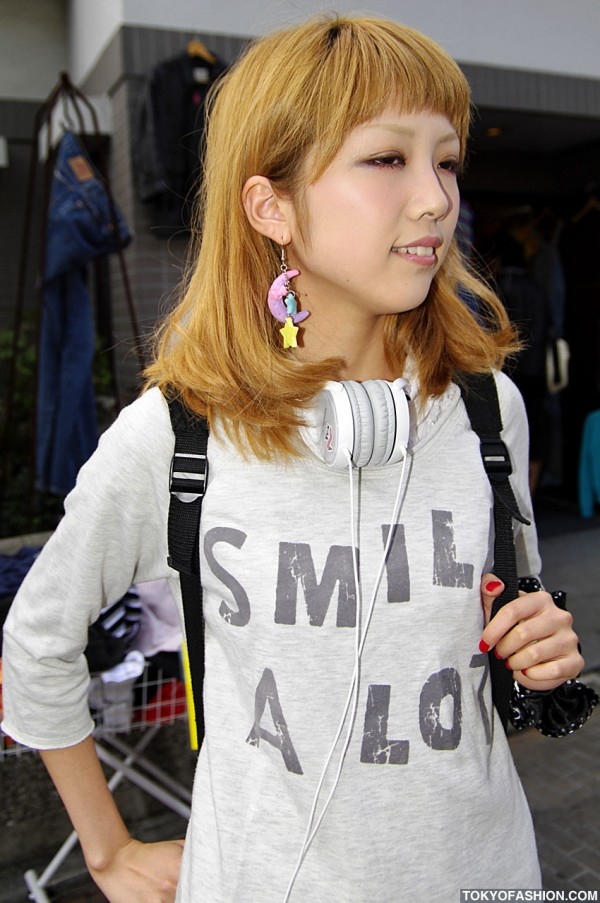 Click either photo to blow it up.