Tokyo street fashion photo taken near Harajuku in the summer of 2009.
This ridiculously cool blonde Japanese guy was chilling out listening to some music and smoking when we spotted him. We felt guilty interrupting his lunch (sorry!), but he was too awesome to let escape. He's wearing a hooded zip up Dresscamp jacket, cropped denim pants, a studded belt, multiple studded bracelets, several silver rings, and big black leather boots with gray socks. It's a little hard to see behind his stylish blonde hair, but he's also got a pierced lip and pierced eyebrow.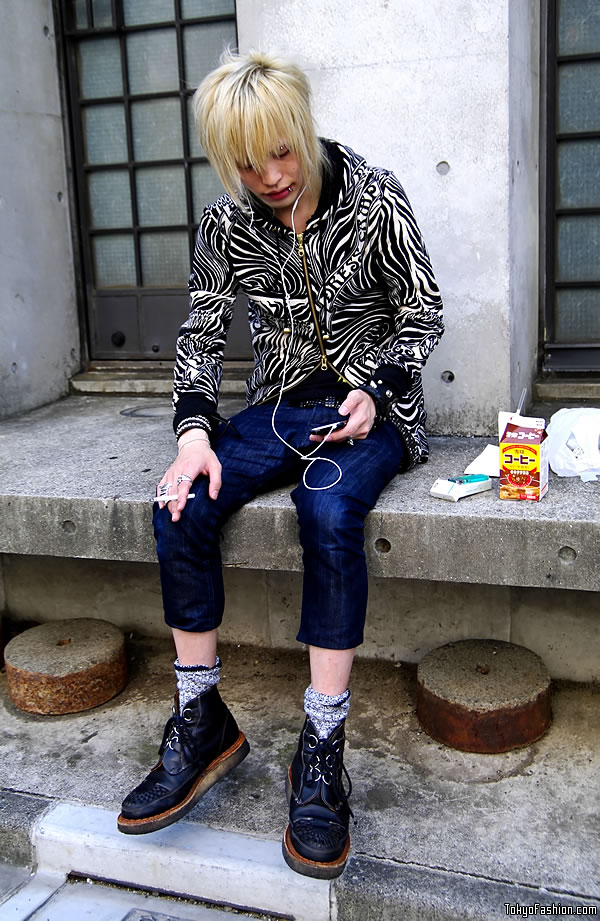 You can click the photo to see it in higher quality.