Street fashion photo taken in Harajuku in the summer of 2009.
This ridiculously cool blonde Japanese guy was sitting on the railing that runs along Cat Street in Harajuku when we asked him if we could take his picture. He kept right on smoking and staring into the distance as we snapped away. His fashion is simple but effective – belted and cuffed baggy blue jeans, a blue pattern shirt, and black boots. He's also wearing a bracelet, watch, two rings, and an earring, as well as carrying a silver and black shoulder bag and black eco bag. It's hard to tell in this photo, but he also has an earbud headphone in his left ear.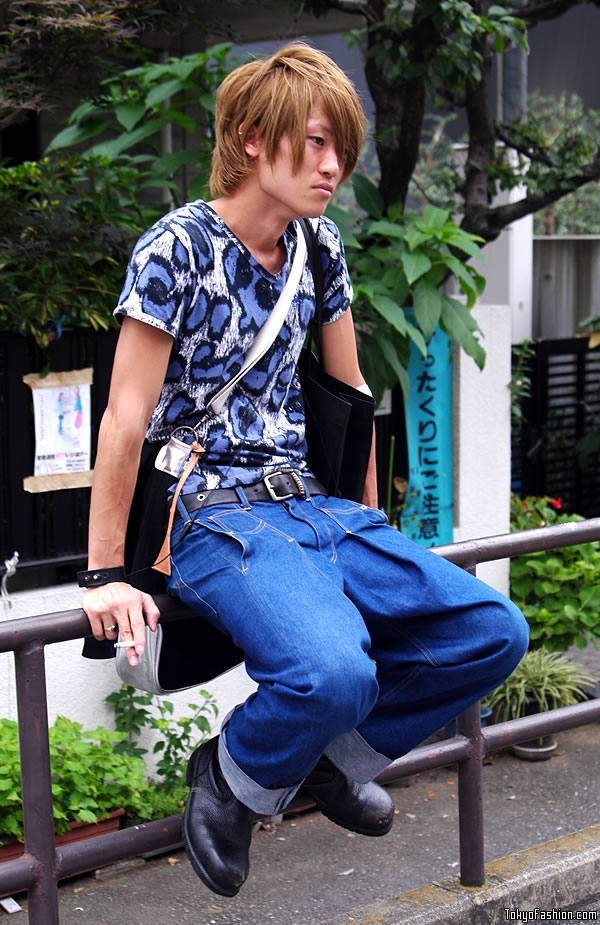 Click the photo to see a bigger version.