Sou Sou Jikatabi Boots & Handmade Kimono Dress
This is Takada, who describes herself as a subculture girl and live camera person. Her graphic print dress, which is handmade, is based on the design of a Japanese kimono. Her shoes are Sou Sou jikatabi boots with a traditional Japanese split-toe design.
Takada is wearing her hair in cute odango buns. Her accessories include graphic stockings, a military cap, studded bracelet and collar. Her rings are western Halloween party favors. Her white tote bag is decorated with a doll body.
Takada's favorite music genres are hardcore, punk, deathcore and mellowcore.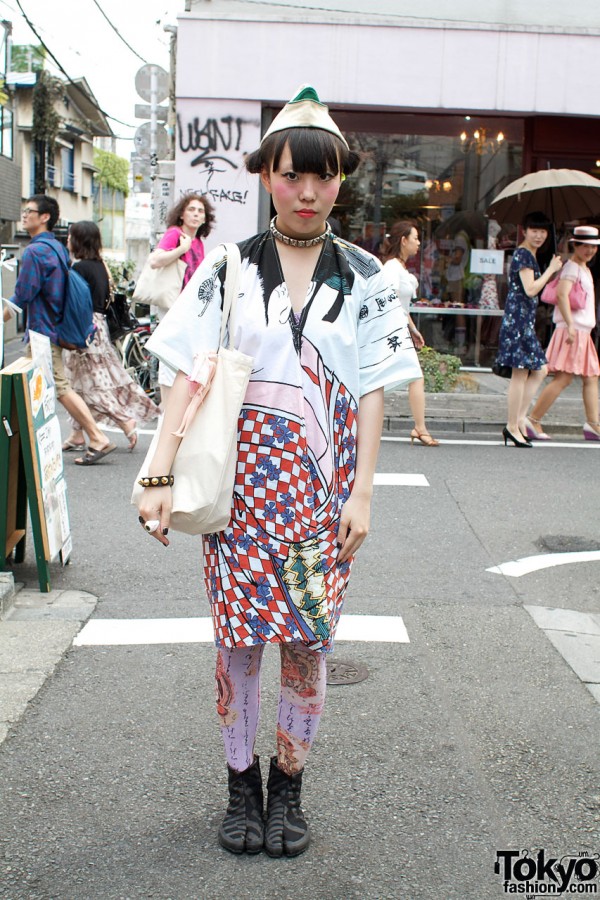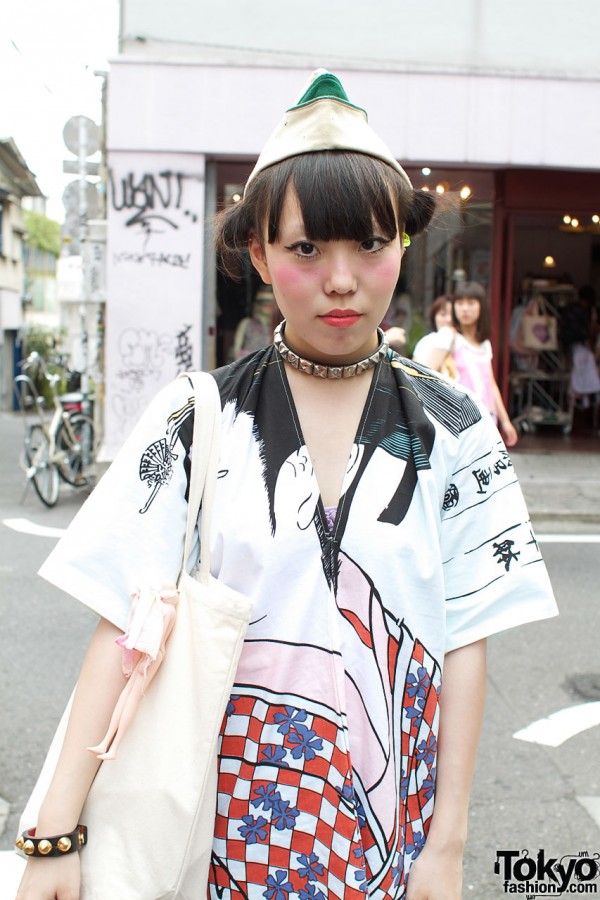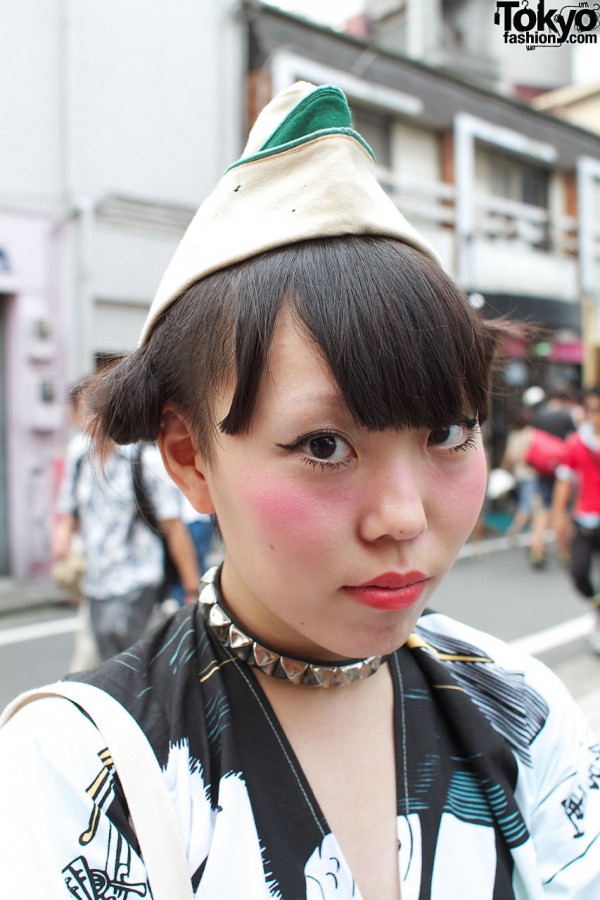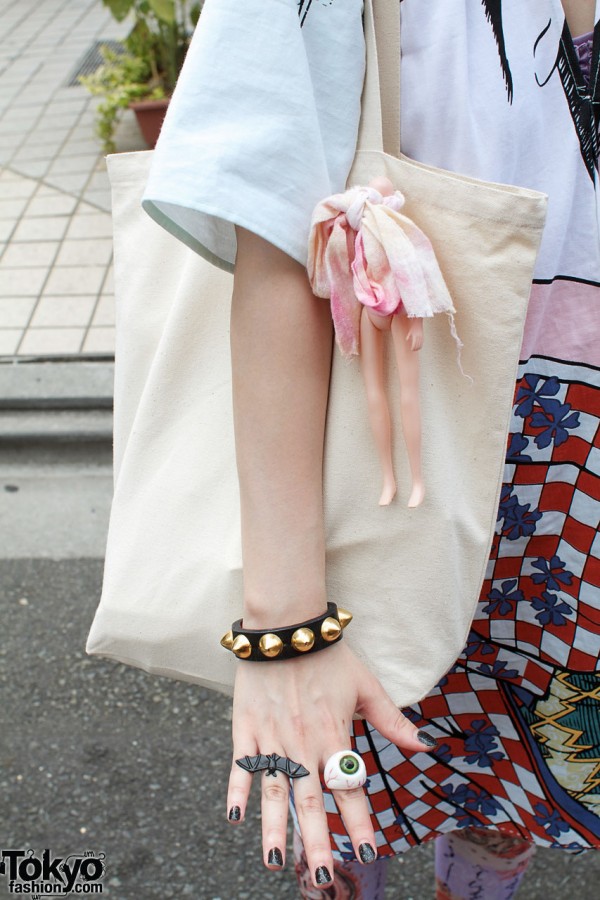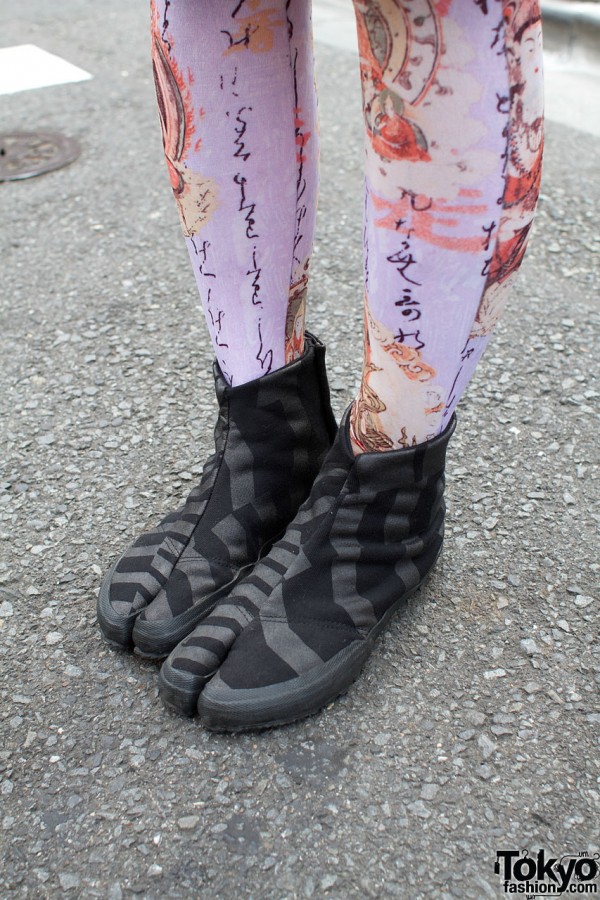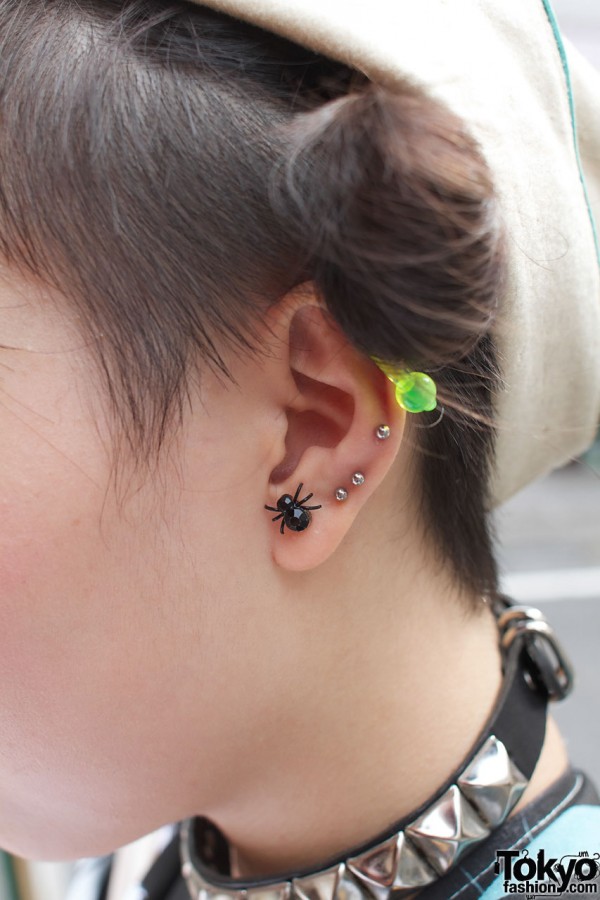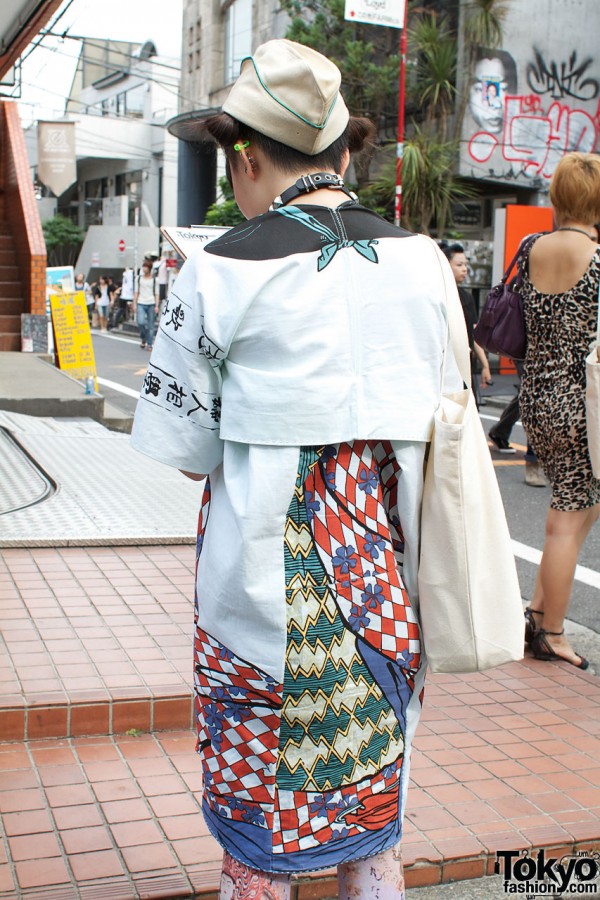 Click on any photo to enlarge it.