Sounds Good Harajuku Now Closed
Following up on the news reported here last week about Sounds Good Shibuya closing down, we did a recon mission to check on the other Sounds Good locations around the central Tokyo area.
First the bad news. We confirmed what was announced on the Sounds Good x United Arrows website – that the Harajuku store was shut down at the same time as the Shibuya shop. Harajuku Sounds Good looks quite sad now with the windows covered and a small sign on the door saying they are closed.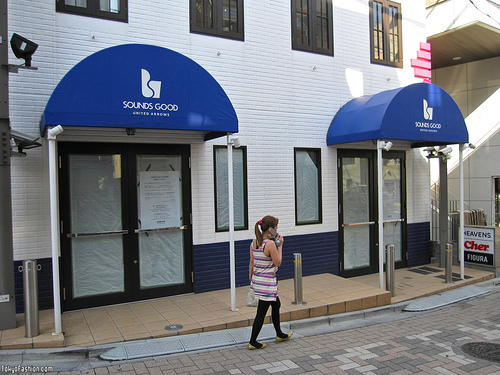 The good news is that the Shinjuku Sounds Good store, inside of the Lumine Department Store, is still open. There were people shopping in the Shinjuku location and they didn't have any super sales going on, so it looked ok – at least for now.
More updates on the Sounds Good situation will be posted once we hear anything.