Spinns Staffer in Beret & Shimamura Blazer
Kossy, who's 19-years-old, is another Spinns shop staffer who has her own sense of style. Her classic look consists of a diamond-patterned sweater worn under a crested blue blazer from Shimamura. Her khaki pants from a resale shop feature a rolled cuff. She's also wearing a brown beret and leather oxford shoes from Spinns Harajuku.
Kossy told us her favorite fashion venues Lowrys Farm and Spinns Harajuku. Her favorite music is by Music Meg, flumpool, Perfume, Bump of Chicken. She invites you to visit her Japanese website to learn more about her.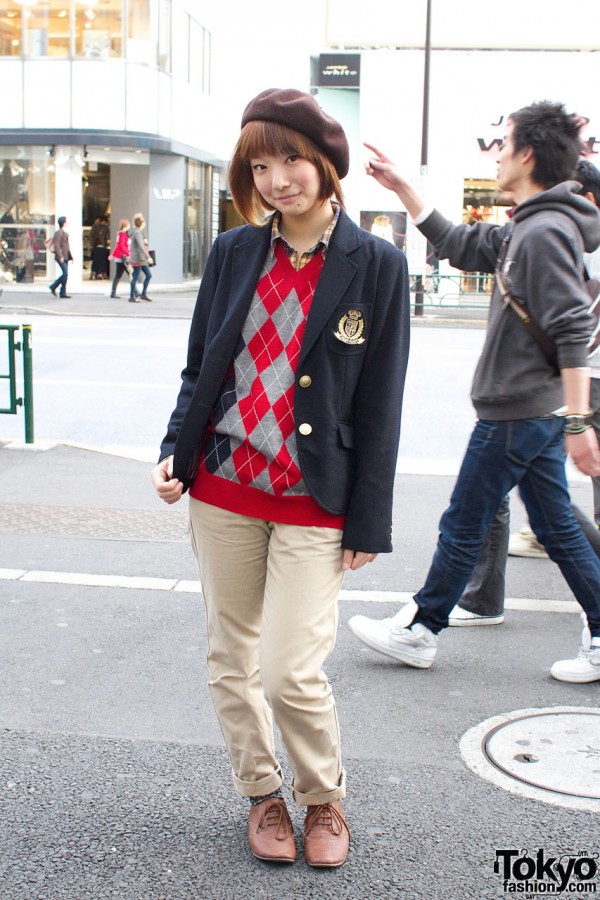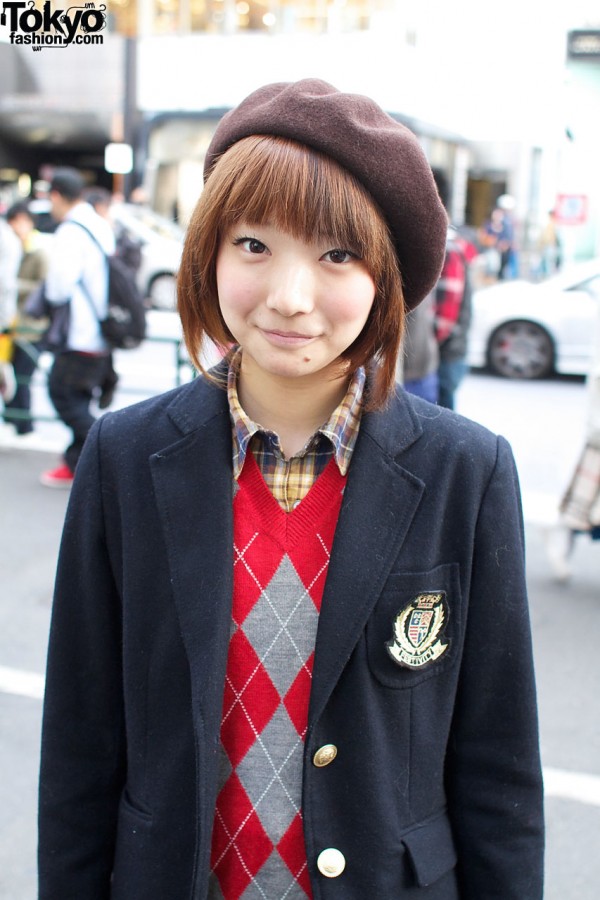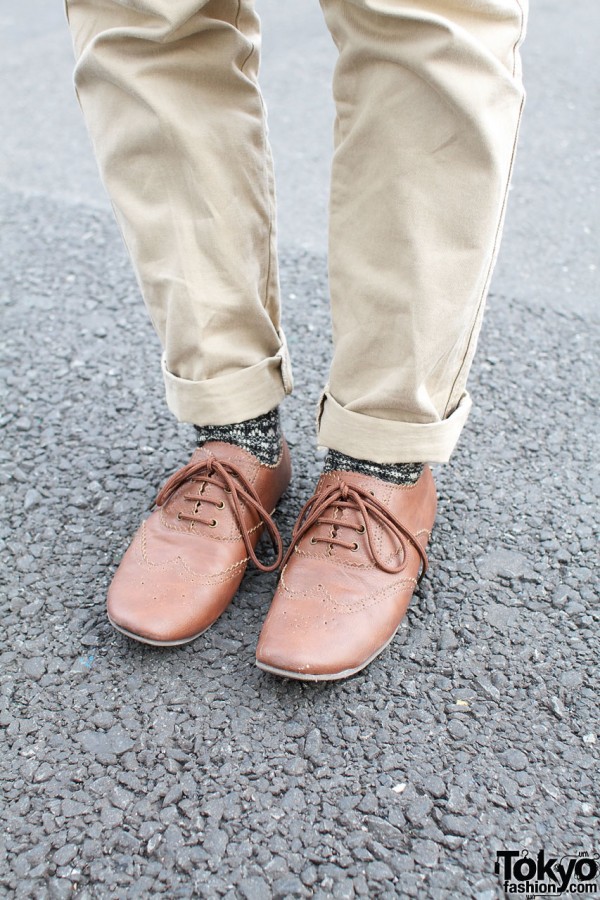 Click on any photo to enlarge it.