Spinns Staffer with Spinergy Cycle
Paul is a staffer from Spinns Harajuku. He's wearing an outfit that's mostly from Spinns, including a red fur-trimmed parka, grey sweatpants and red Nike sneakers. His accessories include a fur hat and utilitarian bike lock around his neck.
Paul's silver backpack is from Monomania and his purple bike is from Spinergy. He invites you to check out his website.
When we asked Paul about his favorite shops he said Spinns (of course!) and Monomania.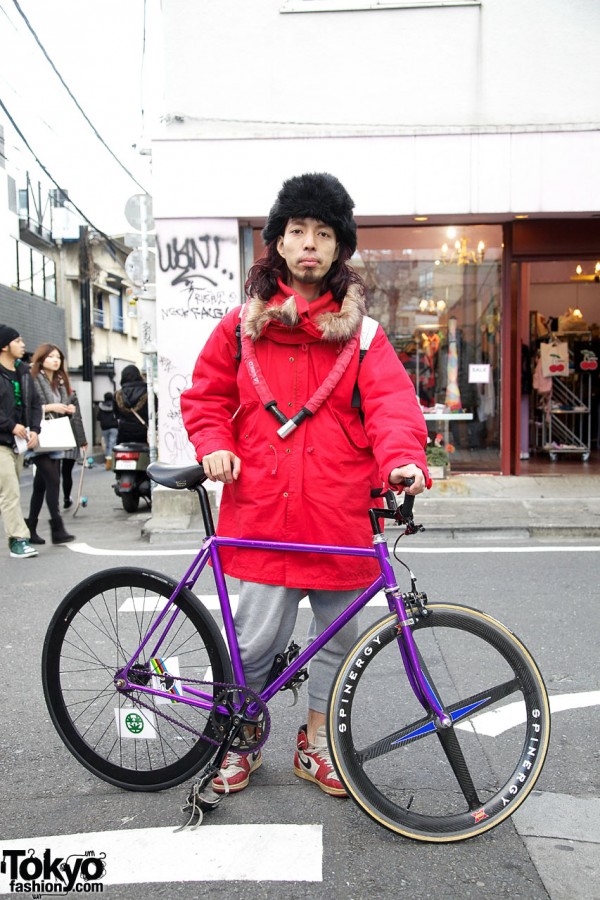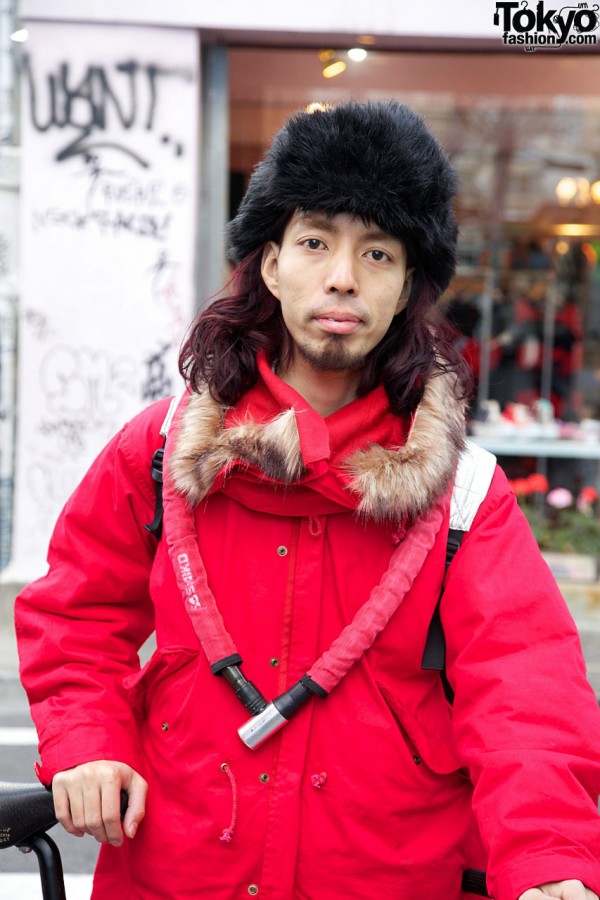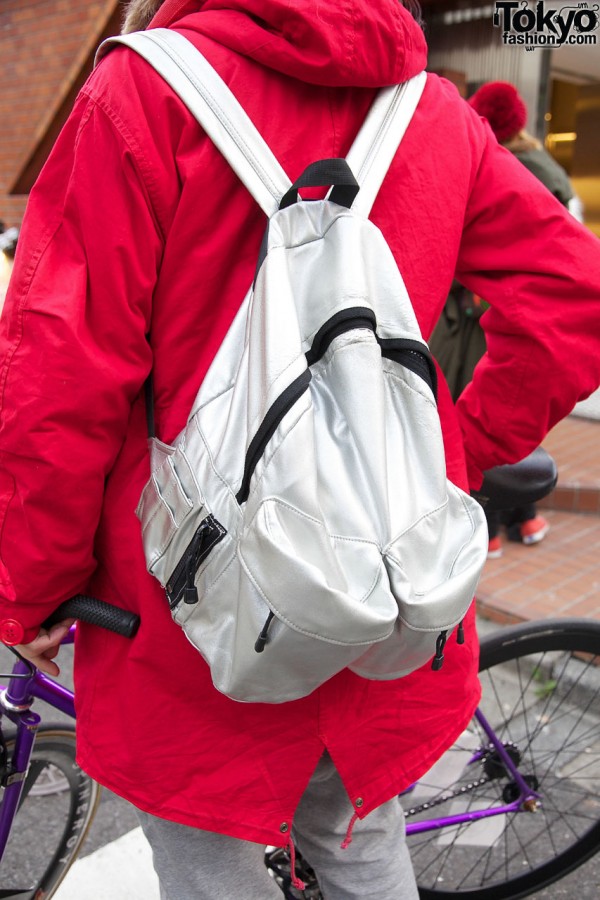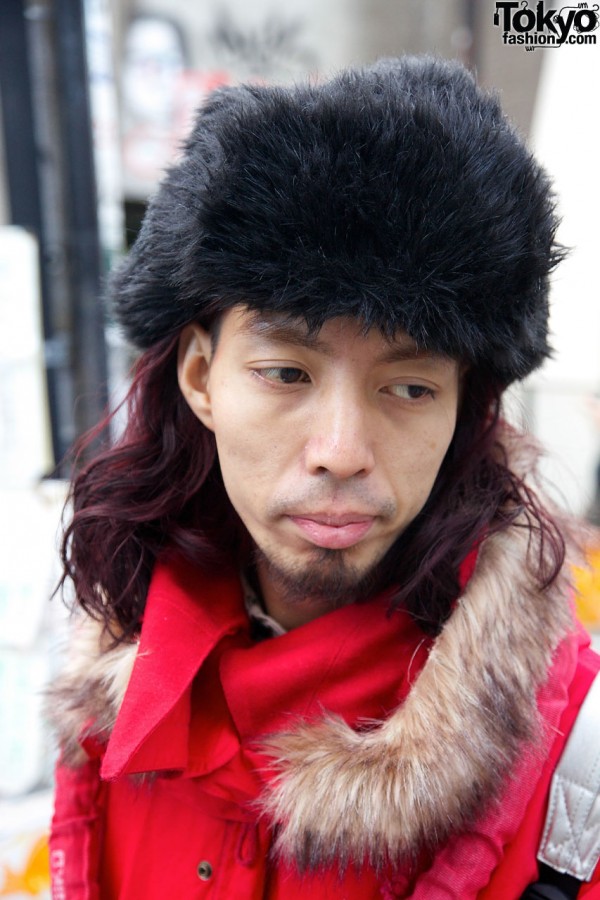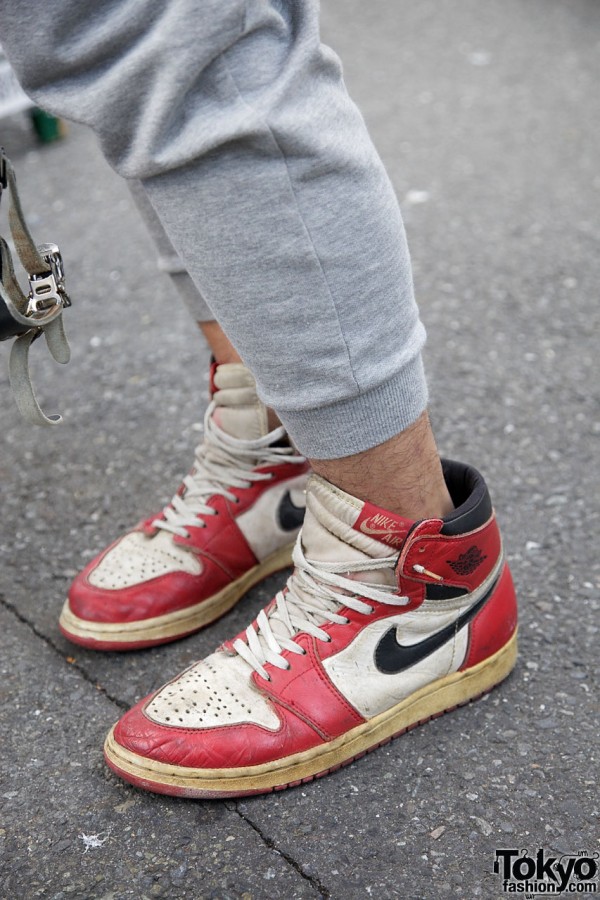 Click on any photo to enlarge it.