Stone Washed Denim & Reversed Knit Sweater
When we photographed this cool long-haired guy in Harajuku he didn't tell us where he bought his clothes, but we like the look enough to share it. We think his cuffed stone washed jeans and sweater may have come from resale shops. He's added some visual interest to his knit intarsia sweater by wearing it inside out. Accessories include a silver ring and bracelet and trendy sunglasses. He's carrying a plastic shopping bag that's covered with some nice graphics. His shoes are black high top sneakers.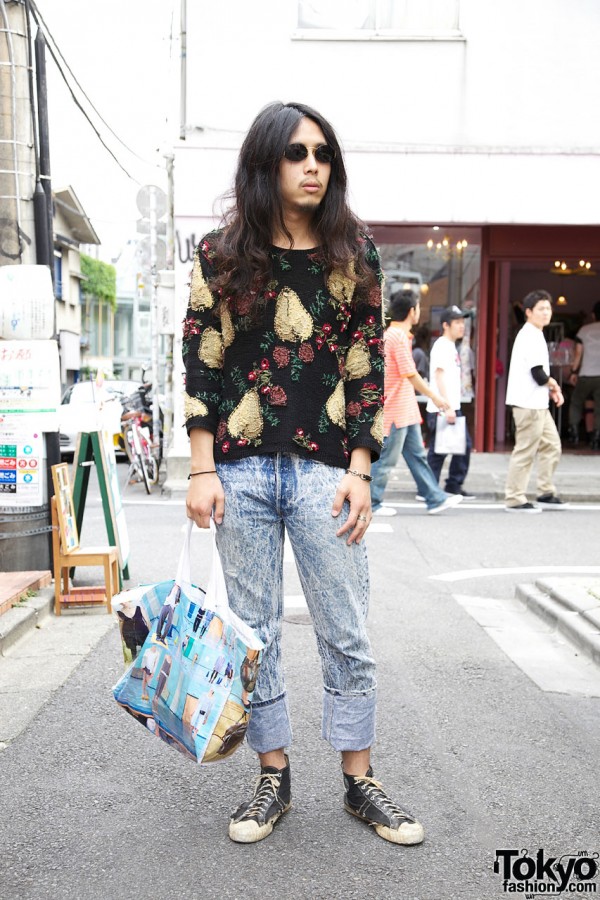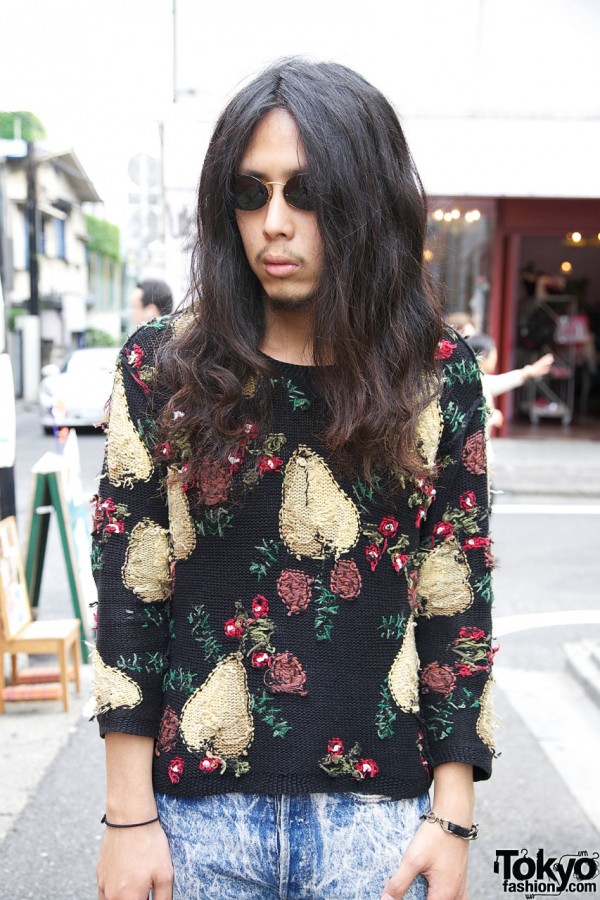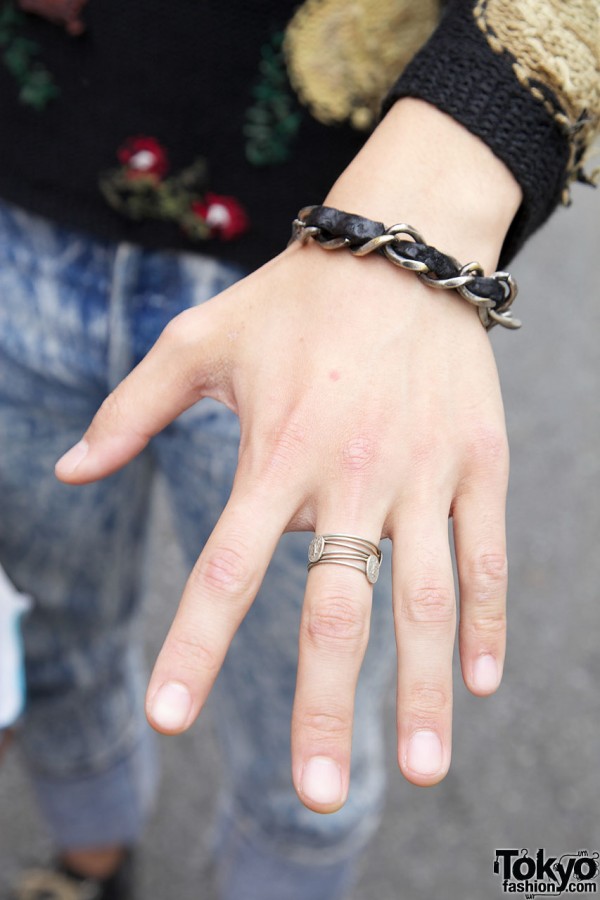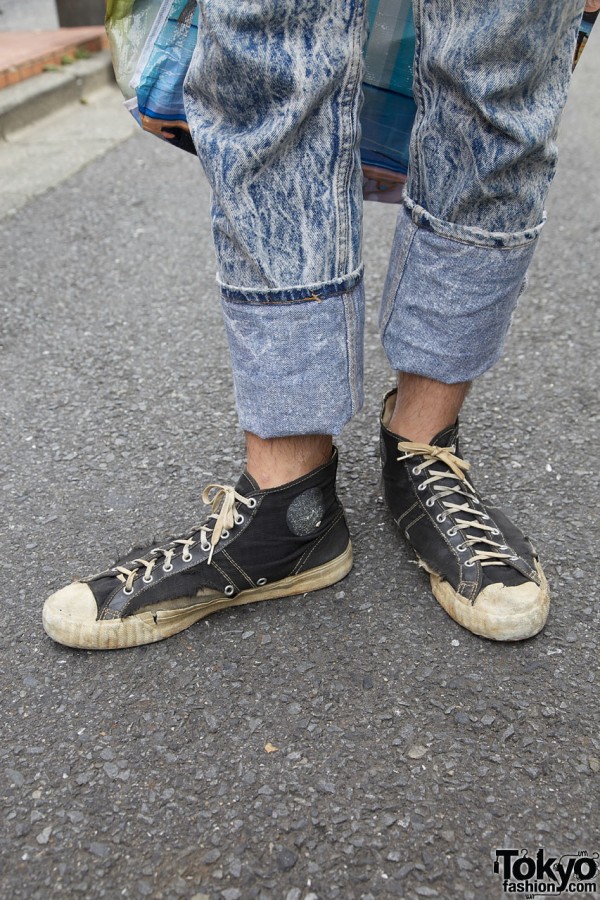 Click on any photo to enlarge it.