Straw Boater Hats & Lace in Harajuku
Here are two cute Japanese girls that we photographed in Harajuku wearing the straw boater hats, or "bota," that are so popular in Tokyo this spring.
The girl on the right is wearing a cute brown boater hat that matches her brown dotted dress from the Kirara vintage store. The hat is decorated with a band of lace around the crown and a gathered lace flower. Her brown sweater is from Muji. She's wearing brown ankle socks with tan loafers from a resale store. Her tan purse from Tas features a cute appliqué face (maybe a cat?).
The girl on the left is wearing a white cotton shirt and eyelet skirt with a fringed print shawl. Her tan buckled shoes from Hakui look cute with white ankle socks. Her bag is from a children's clothing store and has a large green tassel hanging from the strap. She's carrying a shopping bag from the Santa Monica store in Harajuku.
Both girls have necklaces made from a spool of thread on a string decorated with a fabric rose and ruffle.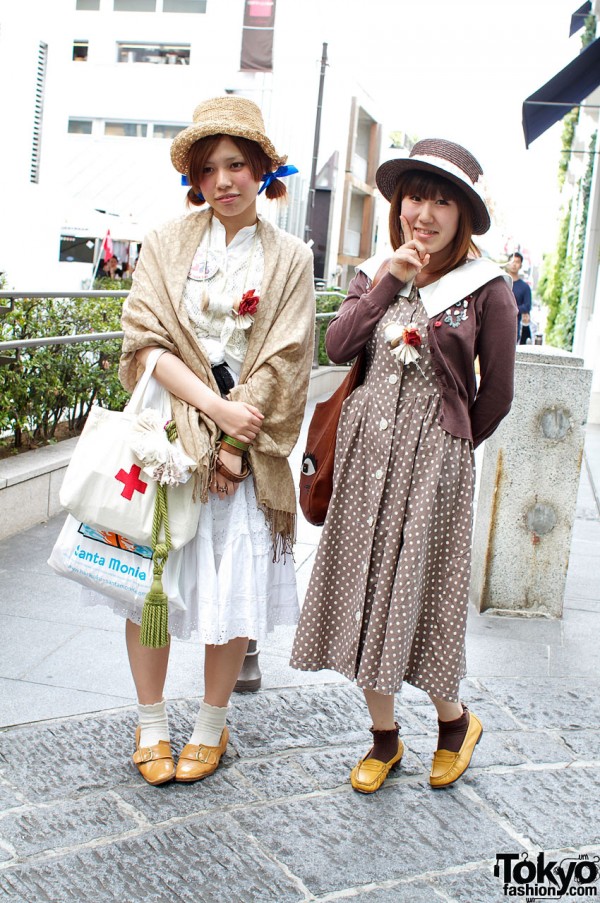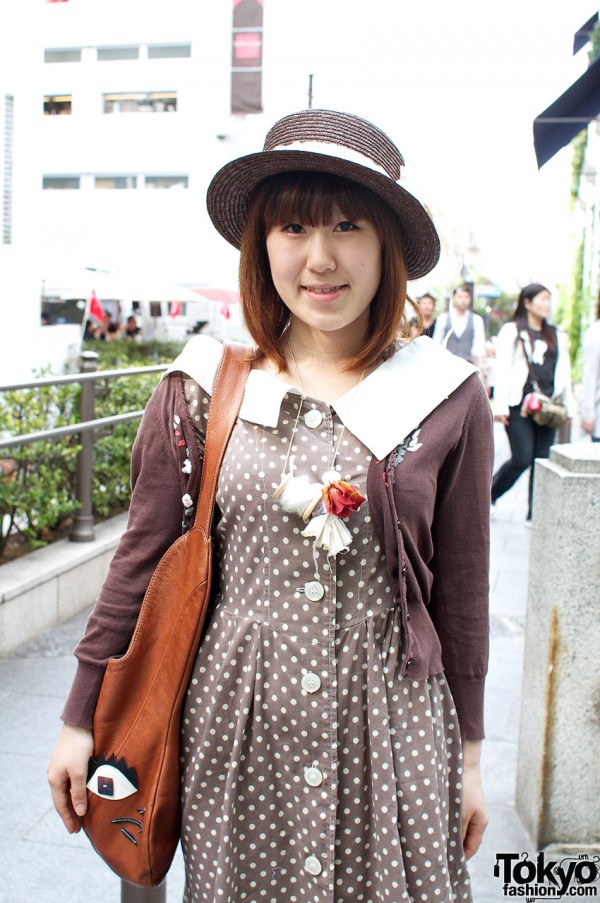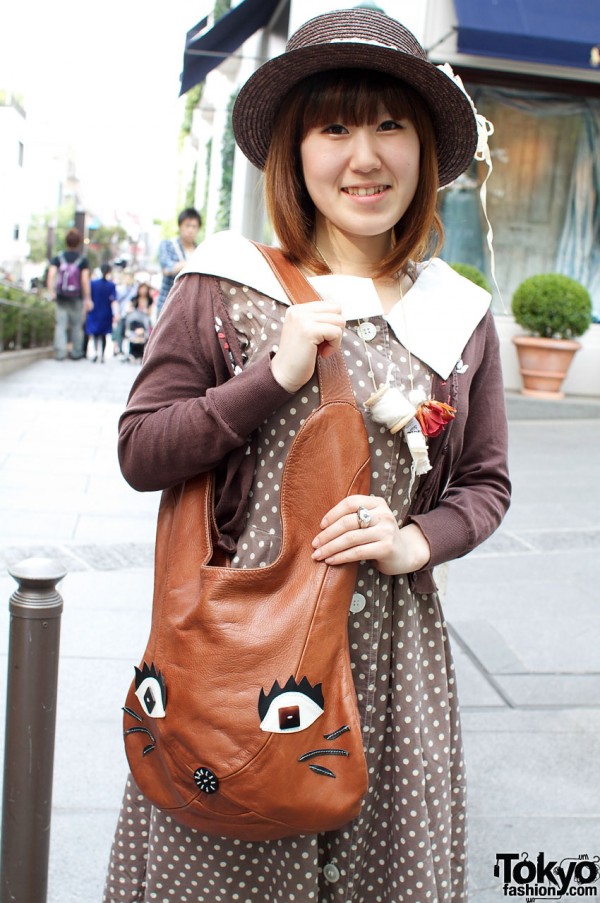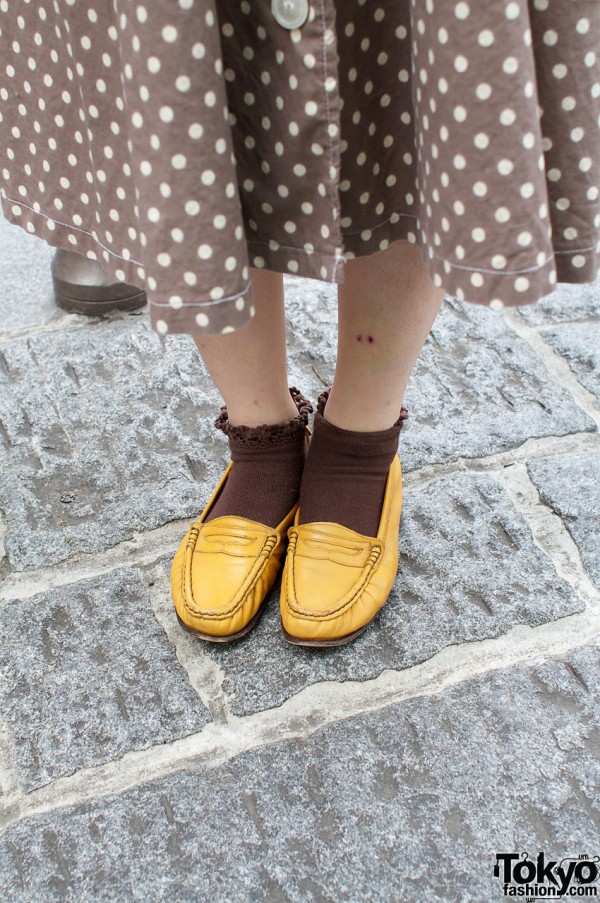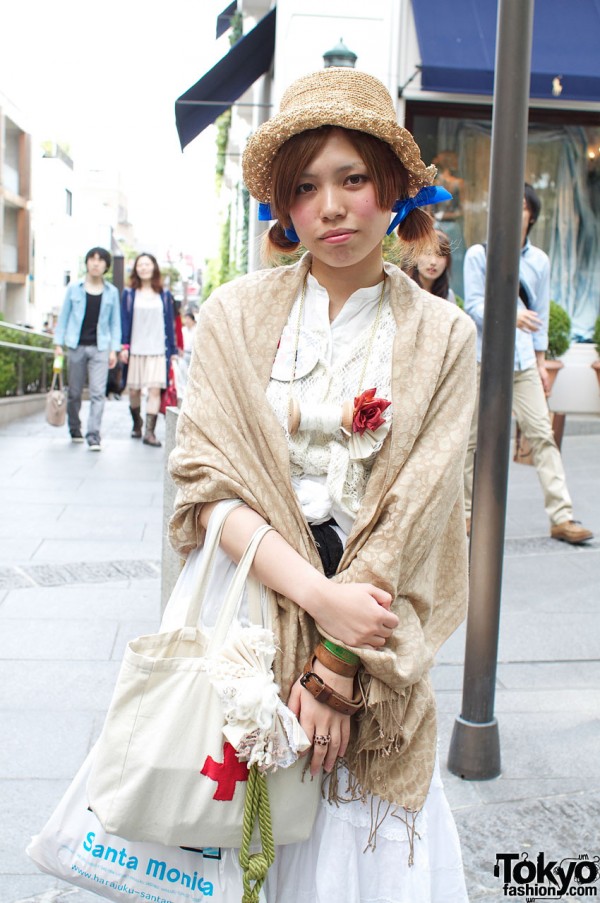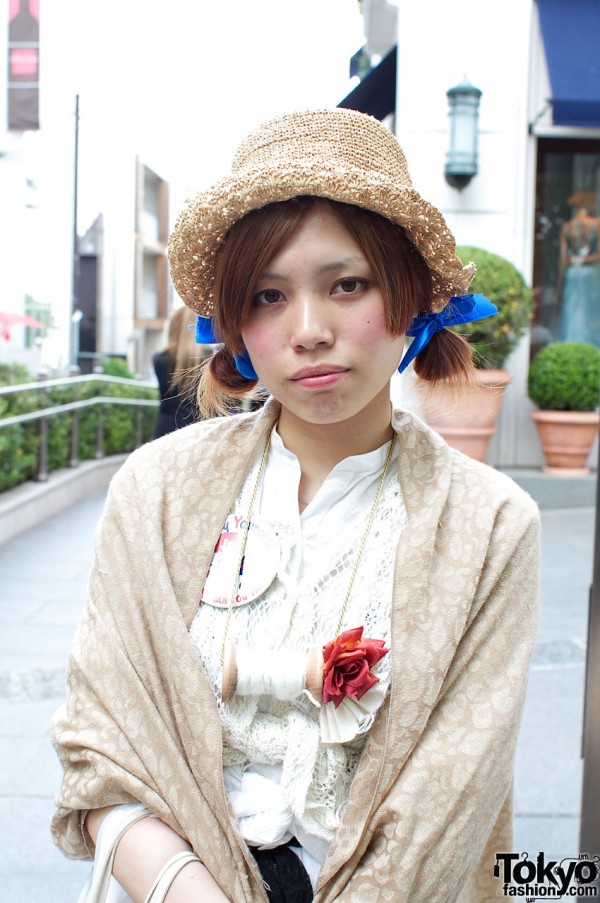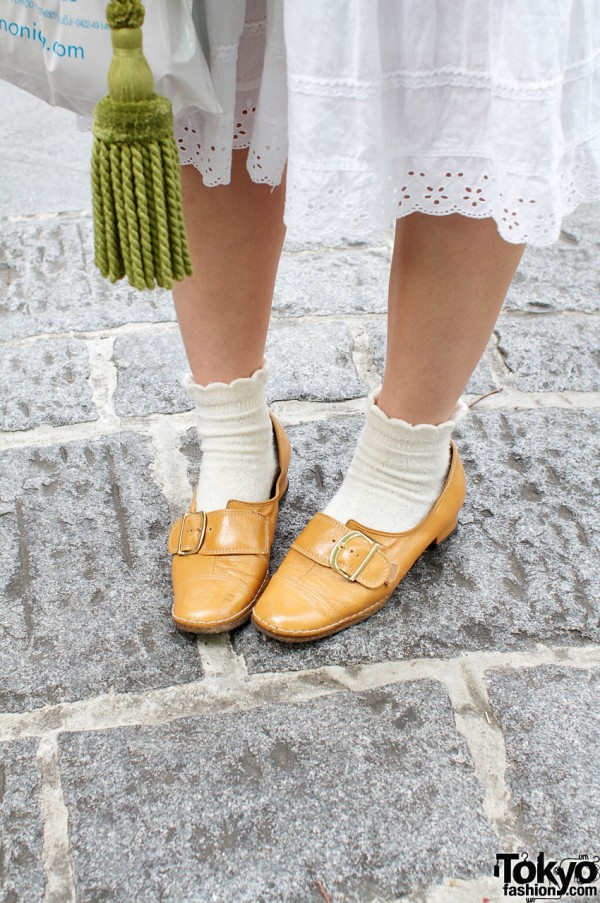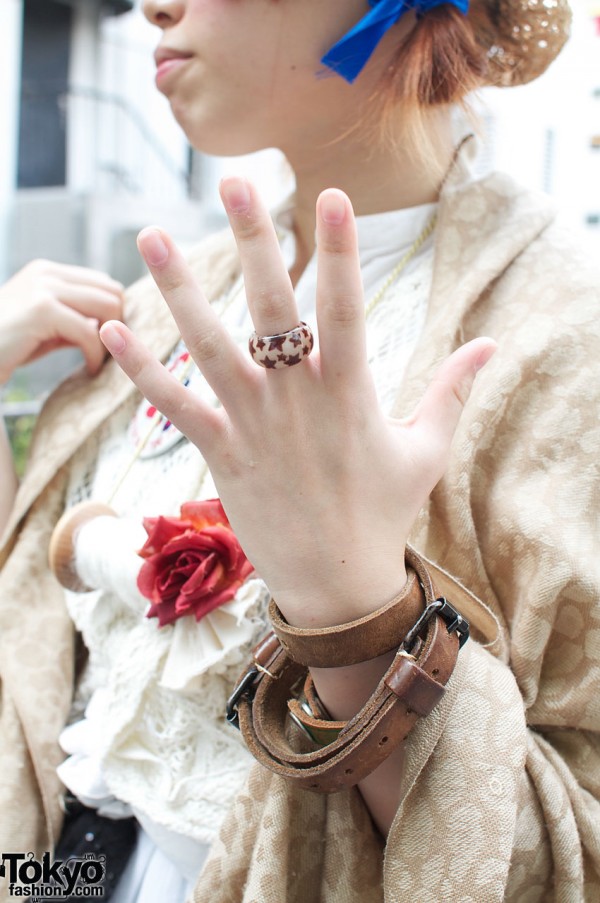 Click any photo to enlarge it.