Straw Fedora with Bounty Hunter Shirt & Shorts
This cool Japanese guy with long auburn hair, a goatee and a face piercing is 20-year-old Ryo. Most of his clothing is from Bounty Hunter, including a shirt with a subtle plaid pattern and loose denim shorts. His black leather shoes are from alife. Accessories include a black straw fedora hat and a silver skull ring from Bounty Hunter.
We asked Ryo about his favorite source for clothing and the answer was Bounty Hunter. When we asked about his favorite music, he said he likes the thrash metal band Slayer.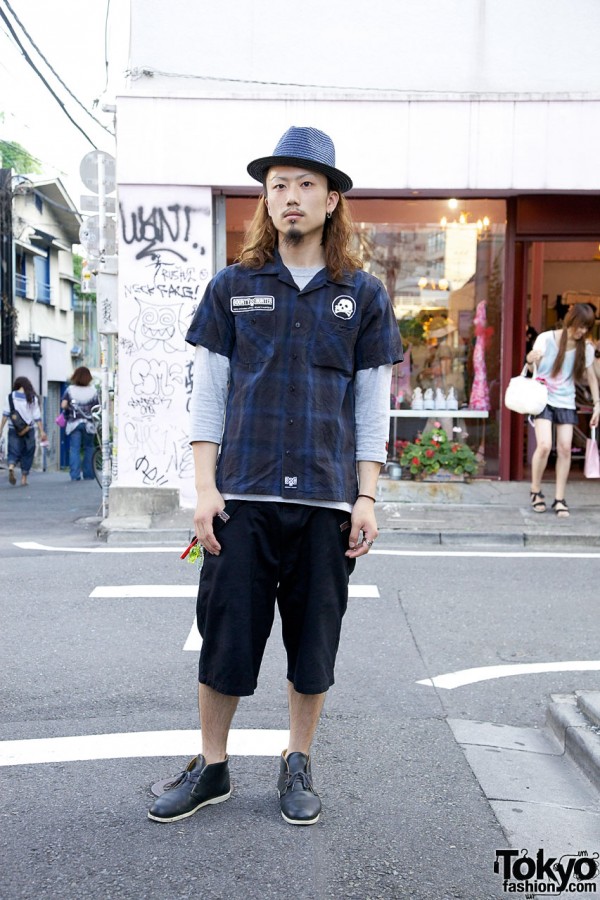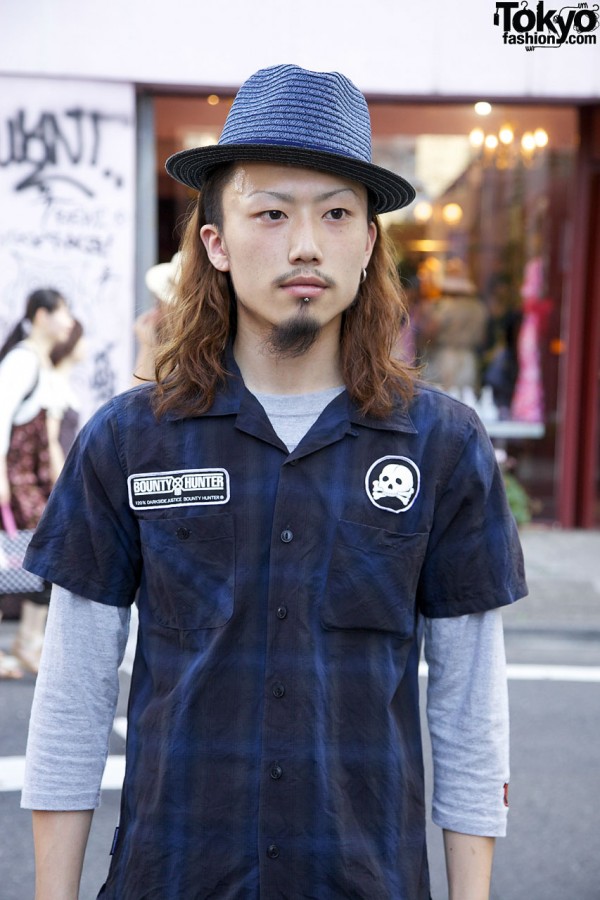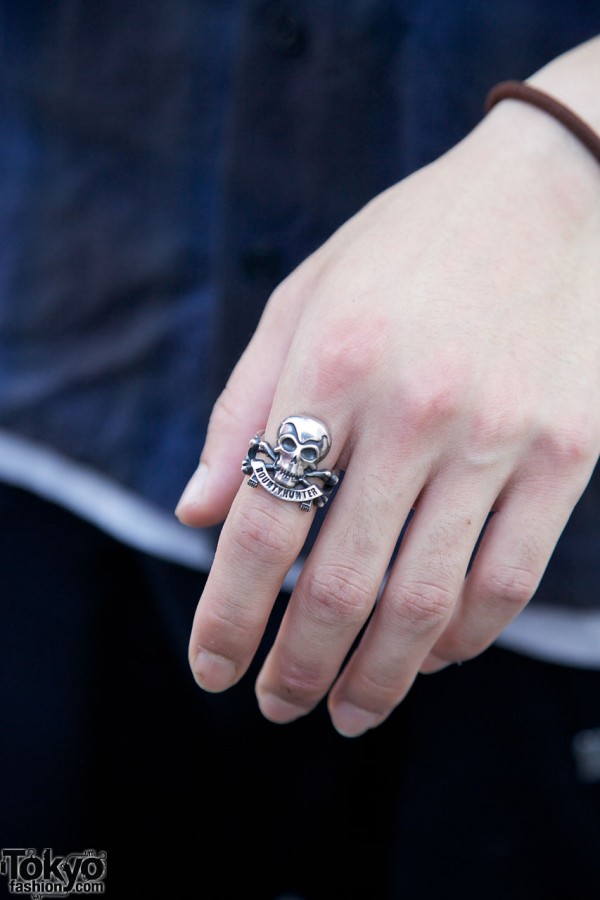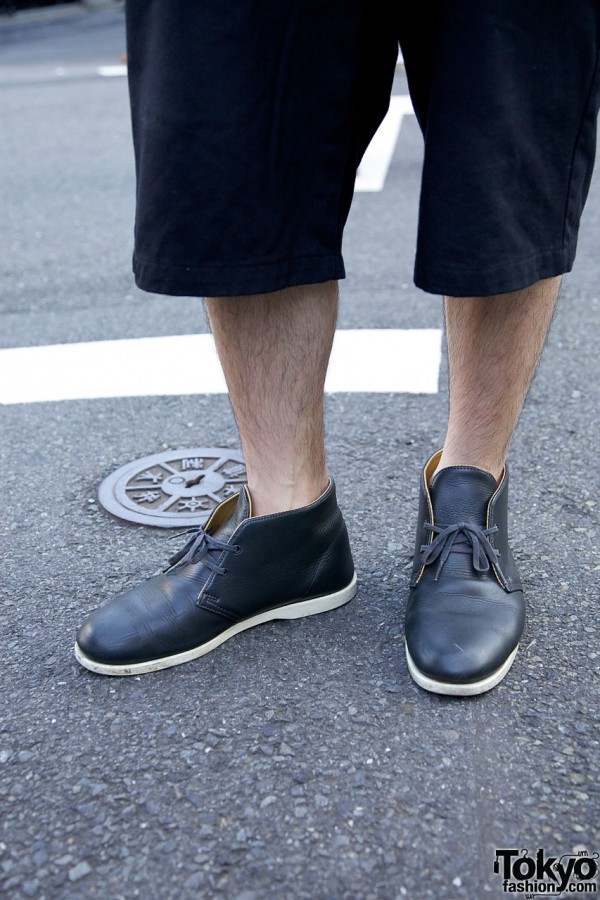 Click on any photo to enlarge it.