Stripes & Polka Dots Guy in Harajuku
This cool Japanese guy was photographed on Cat Street in Harajuku. He is wearing a cool button up shirt (buttoned to the top button) that manages to be polka dotted and striped all at once. He's also wearing glasses, an SF (San Francisco Giants) cap, black shorts, and purple and red sneakers. His main bag is a backpack. Unfortunately, one of the coolest parts of his outfit is hidden behind his shopping bags – his tie-dye leggings. Bad photography skills strike again – sorry! Overall, a very cool Harajuku look.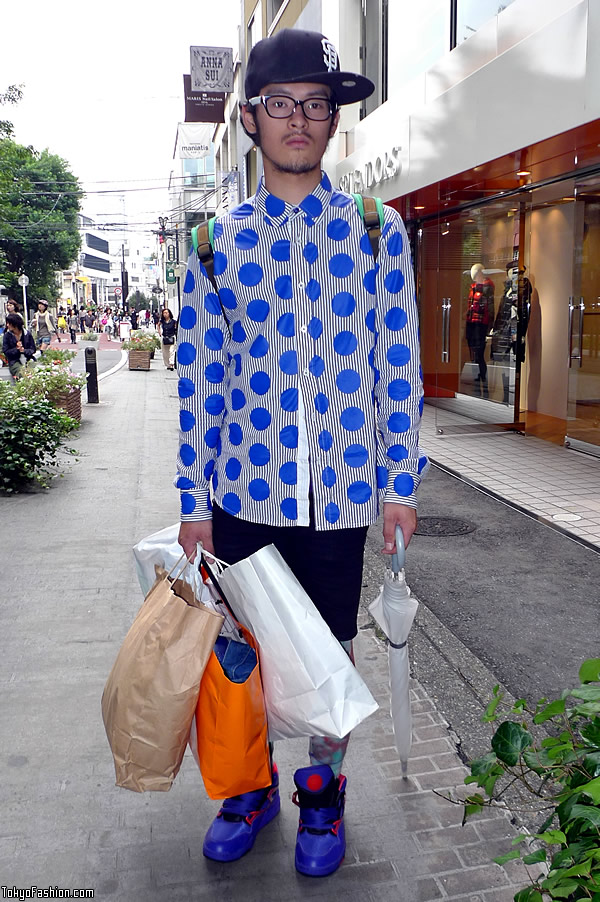 Click the photo to see it larger.