Studded Converse High Tops vs. Cork Platforms
We photographed this couple, both students, in Harajuku. On the left is Sato. He's wearing a bold graphic shirt from The Test with drop crotch shorts (sareuru ) from the Dog resale shop. His cool Converse high tops with metal studs are from Deadman. His accessories include a black derby hat and a black backpack with metal studs from Kamo. Sato has some cool jewelry – a necklace made from silver rings and a writsband with silver spikes.
The cute girl on the right is Koizuma. She's wearing a black Rolling Stones t-shirt with a short print skirt from Kinsella. She bought her cork platform shoes in the Shinjuku area of Tokyo. Her black backpack is from the Shimokitazawa area. Her necklace from Zucca is made from small silver coins.
Sato's favorite clothing brands are HTZ and SUD. His favorite type of music is Rock. Koizuma's favorite shop is Kinsella. When we asked what type of music she likes she replied rad (a funk and soul singer from the San Francisco Bay area).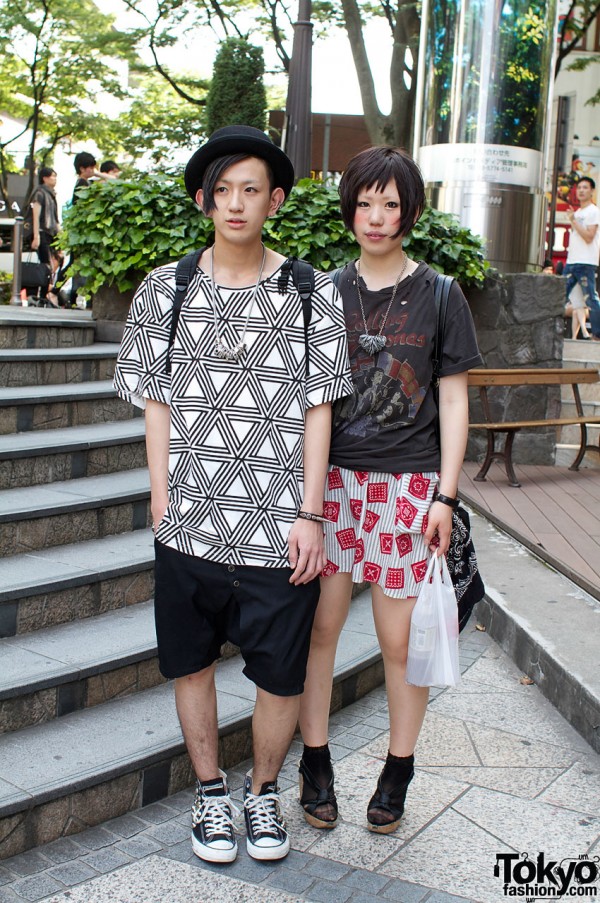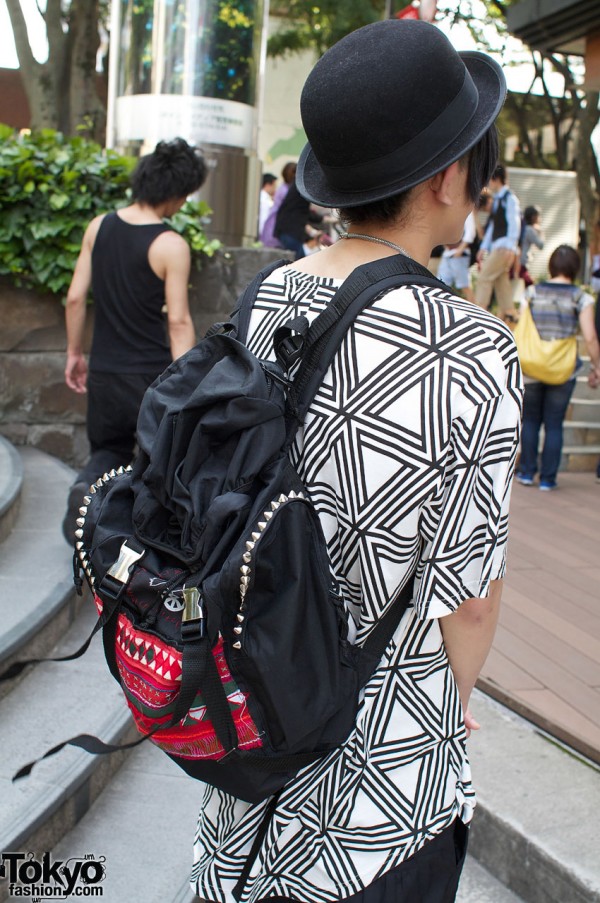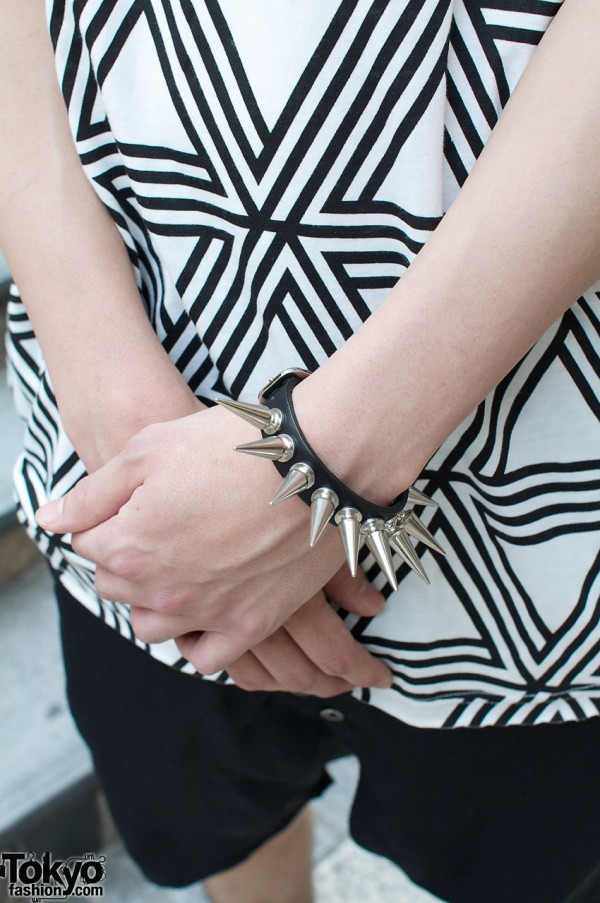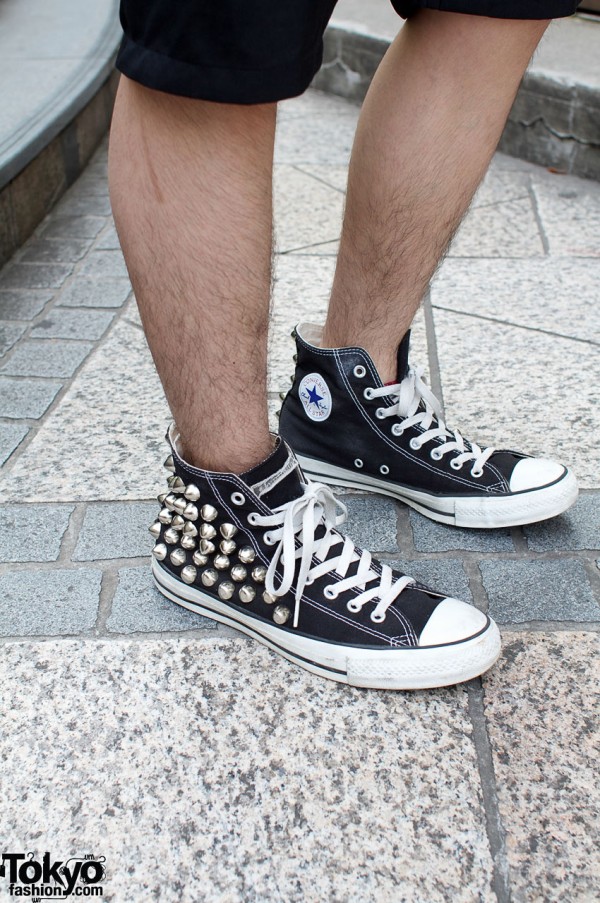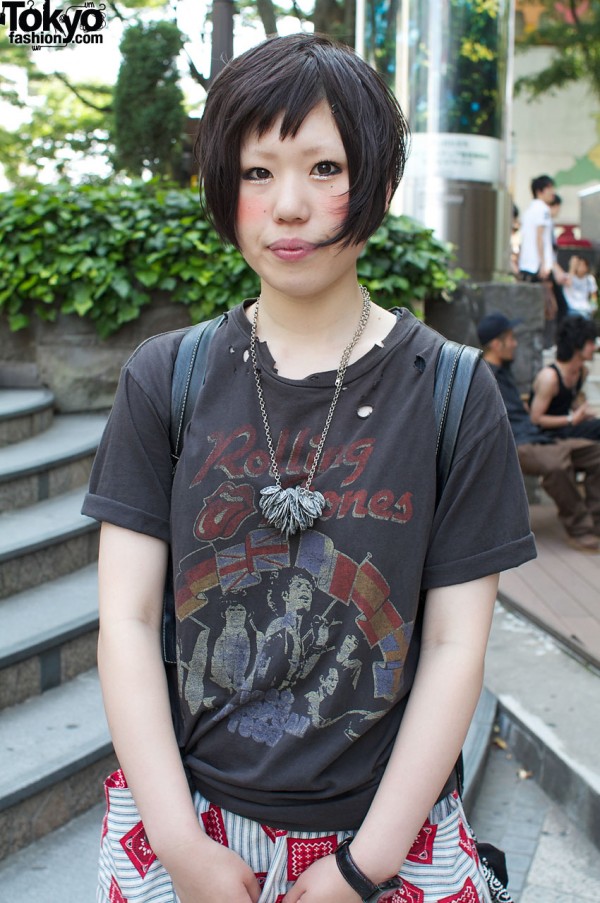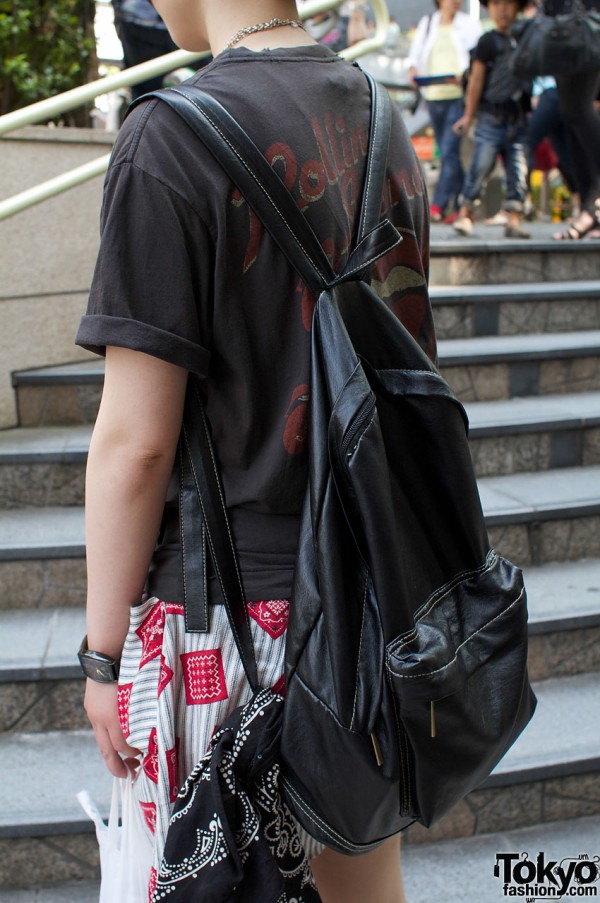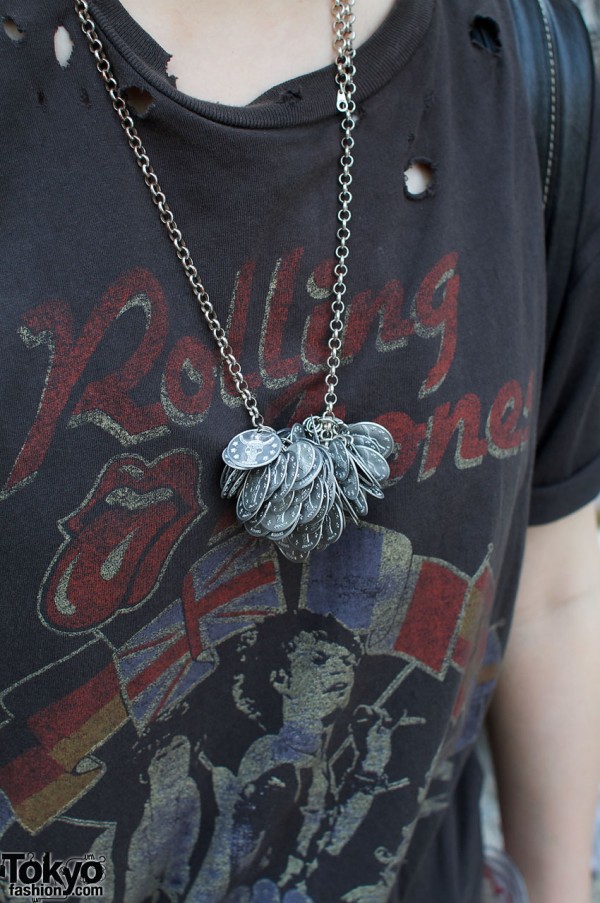 Click any photo to enlarge it.