Stylish Blonde Japanese Guy w/ Shaggy Hairstyle
This super-stylish 19-year-old Japanese guy was photographed in Harajuku. He works at the popular Harajuku resale clothing shop Kinji. He's one of those guys that you see on the streets occasionally if you spend a lot of time in Harajuku – and he's always dressed to kill. The best thing about his current look is the shaggy blonde over-the-eyes hairstyle. If they ever do a Japanese live-action version of Scooby Doo, this guy could play Shaggy!
Besides the fantastic hair, he's wearing an extremely tight cropped leather jacket, a black scarf that covers the lower part of his face (which magnifies the coolness of the fact that his hair completely covers his eyes), a chain necklace adorned with large black square charms from Avan Trance, a shiny black top (and maybe a few other layers of black tops), torn and studded black jeans which he said were "handmade", and black boots with holes in them that have been mended with rough stitching. His bag choice is a nice looking black leather backpack from Material Boy, and it's hanging really low.
He said that his favorite fashion brands are Avan Trance and Lina Osterman, and that his favorite type of music is anisong (animation songs / music from anime). Overall, we think his look is one of the coolest male looks that we've posted so far in 2010.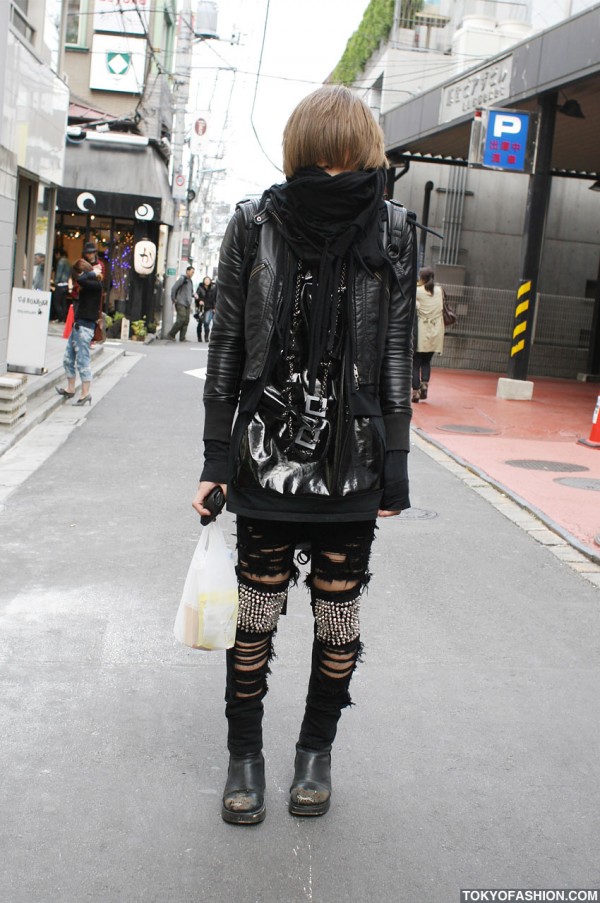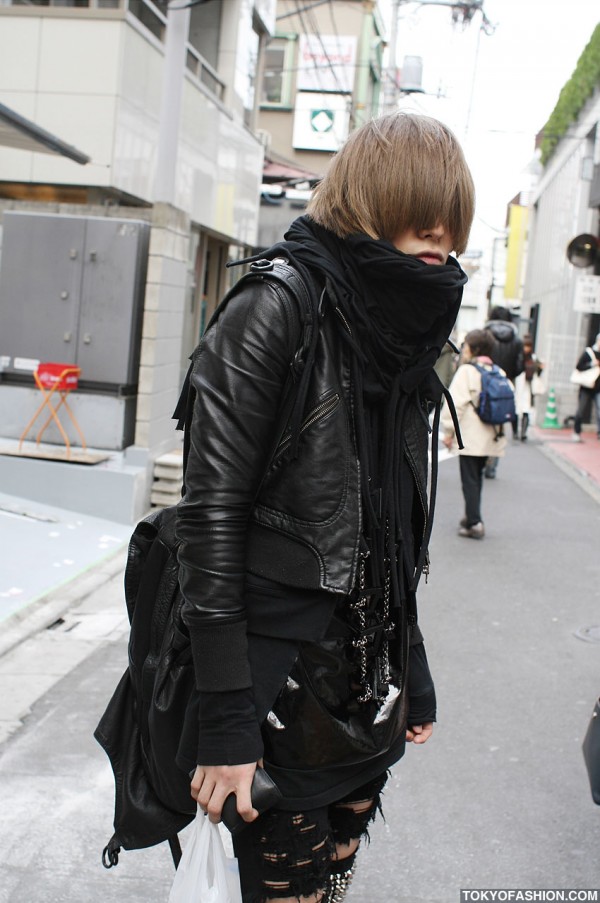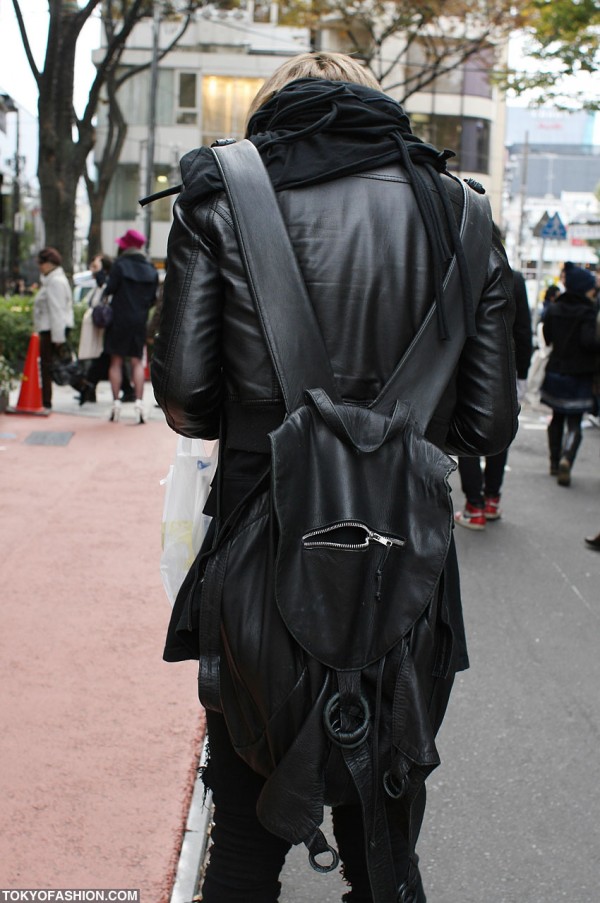 Click any of the pictures to see them in high resolution.