Stylish Duo in World Wide Love & Lad Musician
Here is another one of the stylish couples that are often seen on the streets in Harajuku. The guy on the left is Yuki Shinide, a 19-year-old beauty college student. He's wearing a black wool topcoat with buckle details from World Wide Love over black jeans with rolled cuffs from Uniqlo. His orange woven fringed muffler is from an ethnic shop.
Yuki's white leather shoes are from Belly Button. His cool bamboo and leather backpack is from Gucci. He's also wearing a hand knit black cap with ear flaps, black leather gloves and Renoma shades.
The fashionable blonde girl on the right is Chisato, who is also 19 and a beauty college student. Her outfit consists of a black blazer from Lad Musician, a silky draped top and skirt from a resale shop, black tights and cute red suede wedge shoes from Melissa. She's carrying a red leather embossed purse from a resale shop and her eye-catching vintage-style cocktail ring fashioned in the shape of a bug is from Forever 21.
Yuki told us his favorite musical groups are 9mm Parabellum Bullet, Nirvana, The Haitus and One OK Rock. Chisato likes the music of Tokyo Incidents and Sheena Ringo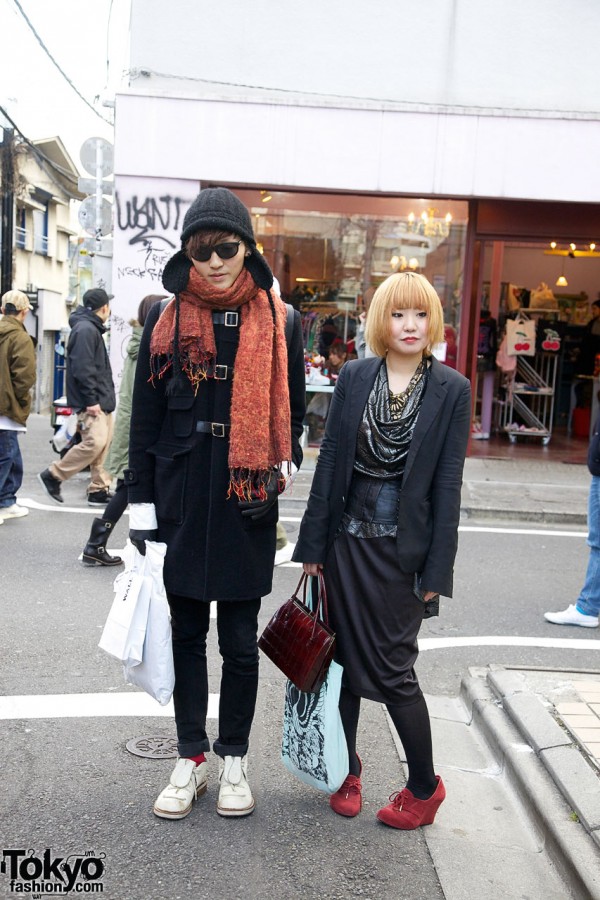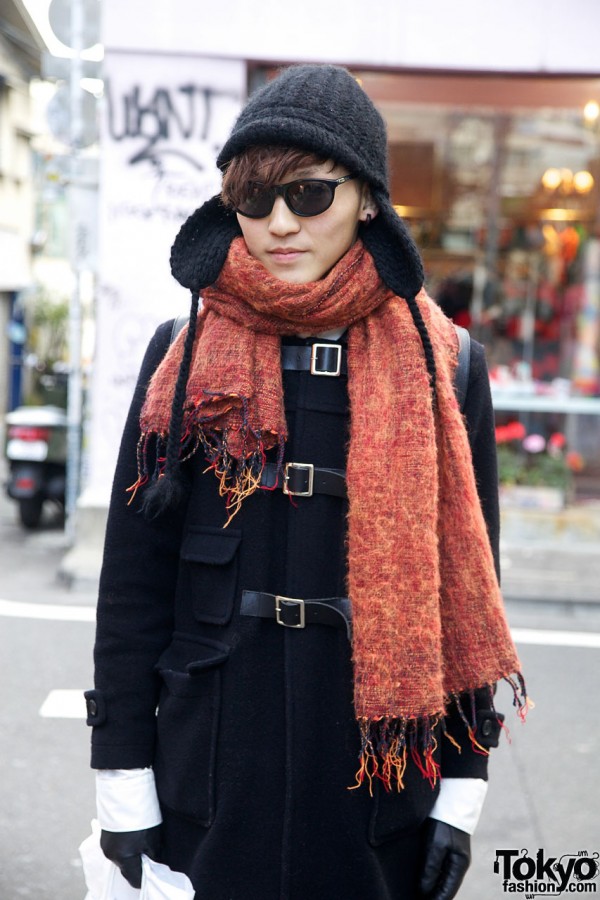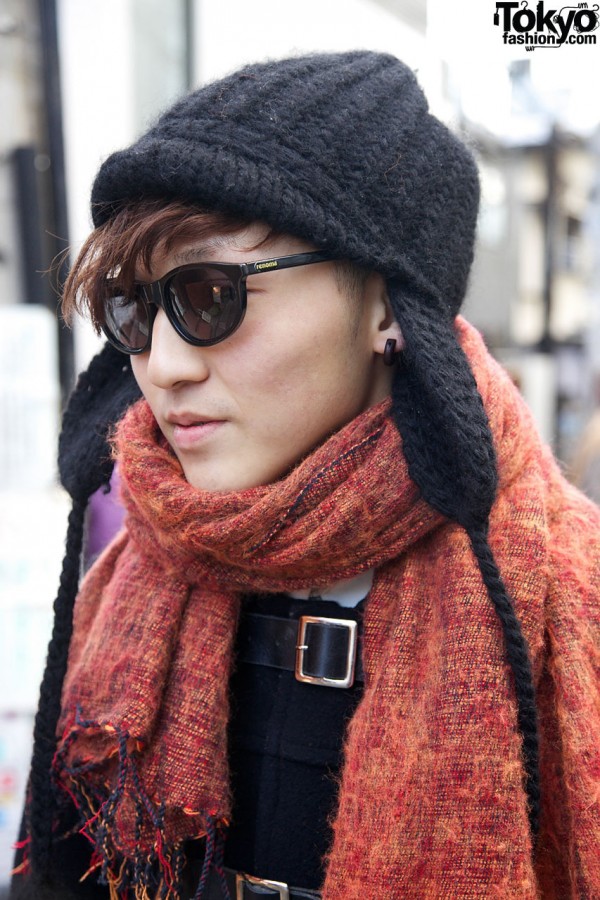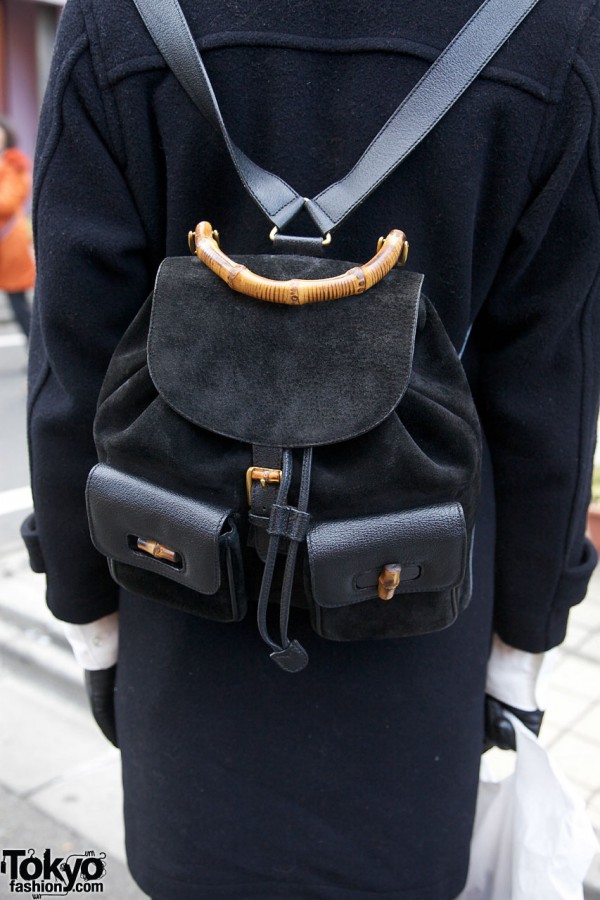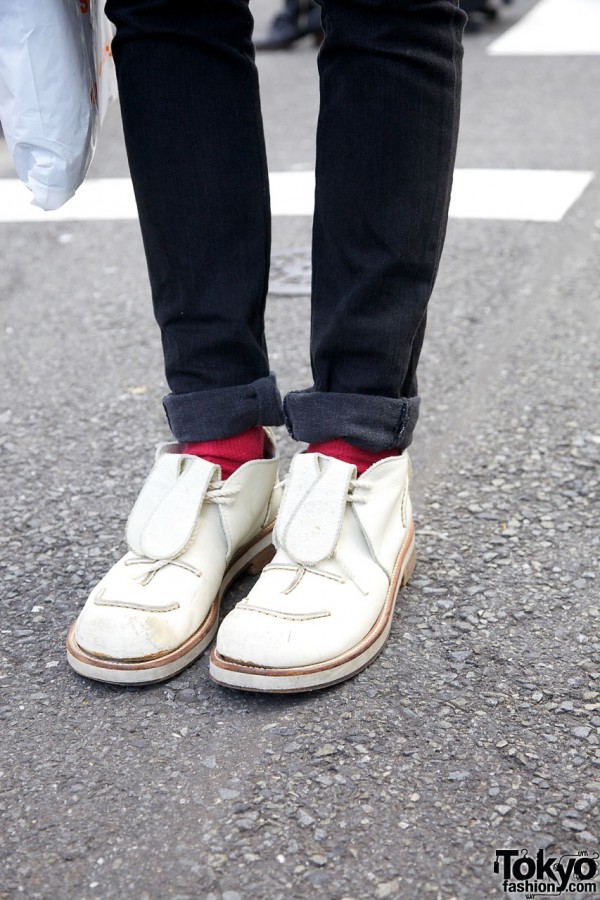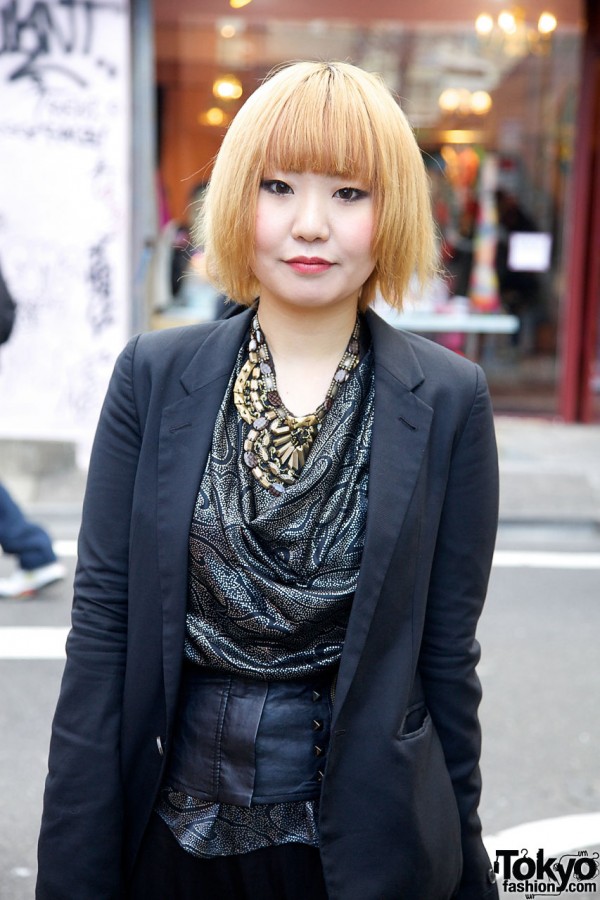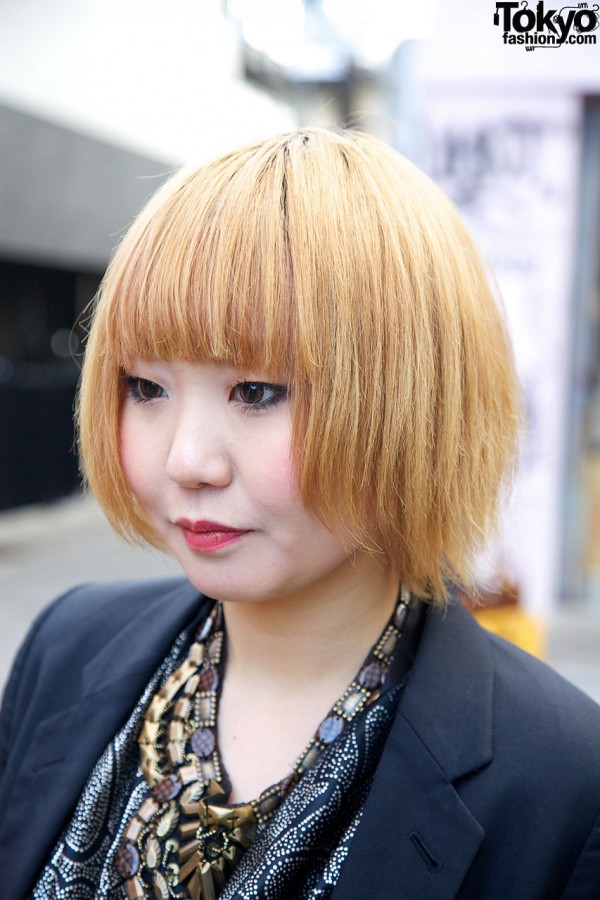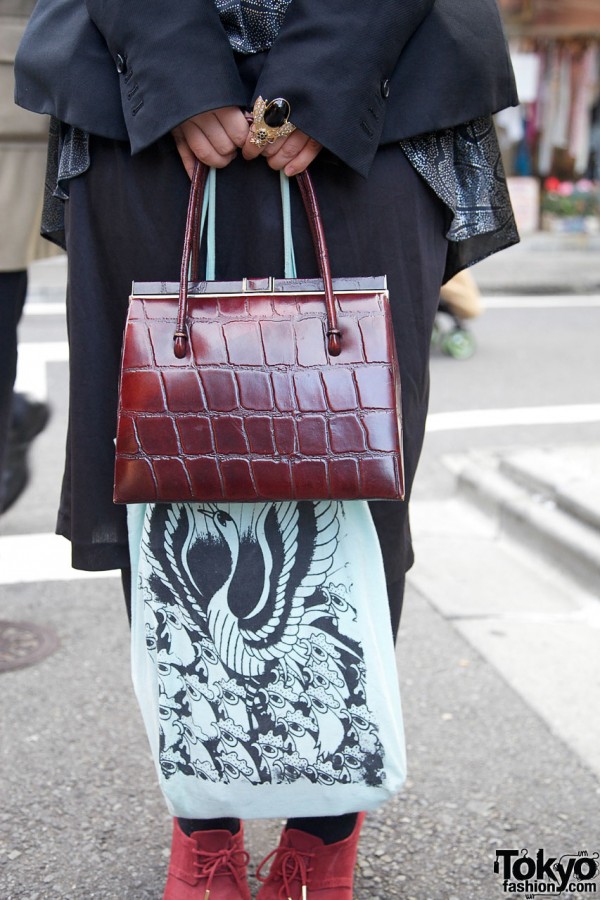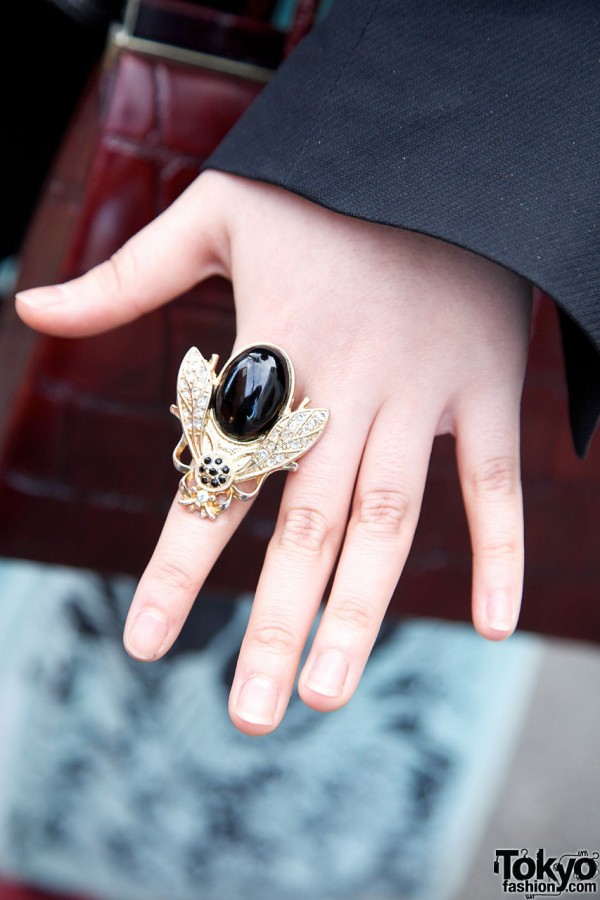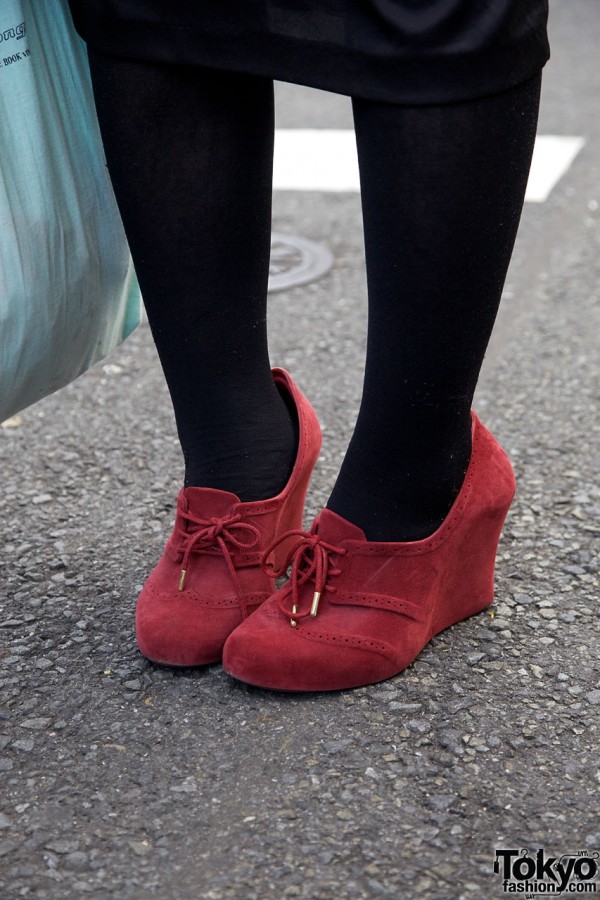 Click on any photo to enlarge it.