Stylish Japanese Guy In Monomania & Yaponskii
This super-stylish 23-year-old Japanese guy was photographed in Harajuku. He works for the Japanese fashion brand Monomania, which has a popular shop inside of LaForet Harajuku. His outfit on the day we took this picture consisted of a red beret (with Monomania pins on it), a plaid scarf (also with Monomania pins), a white long sleeve button up shirt from Blur Cure Macacin, polka dot saureru shorts/cropped pants by Yaponskii, black leggings, and black leather shoes. His bag is a silver backpack from Monomania with a charm from Cune. This is one of those outfits that has so many different things going on – plaid, polka dots, a red beret, leggings, pins etc. – and yet, somehow, he totally pulls it off. Nice!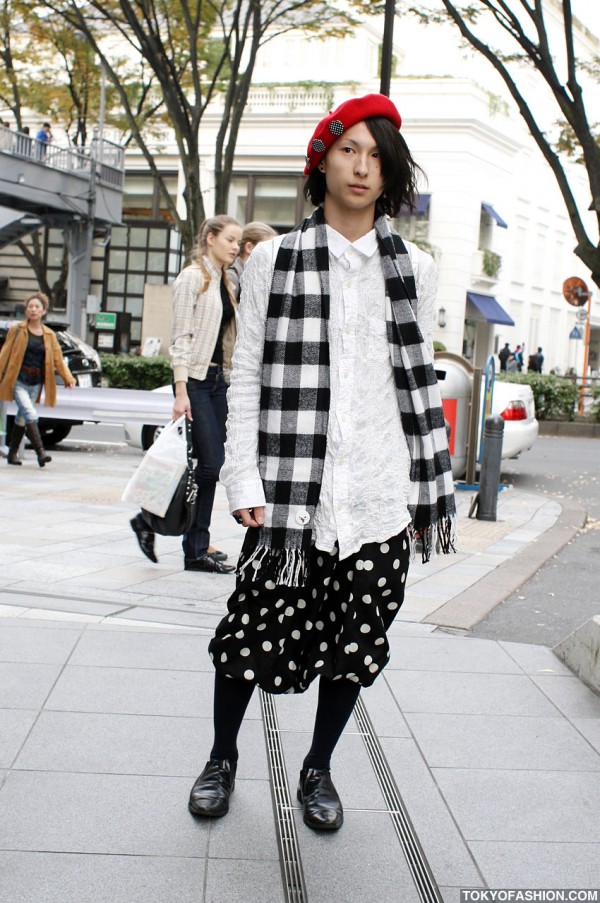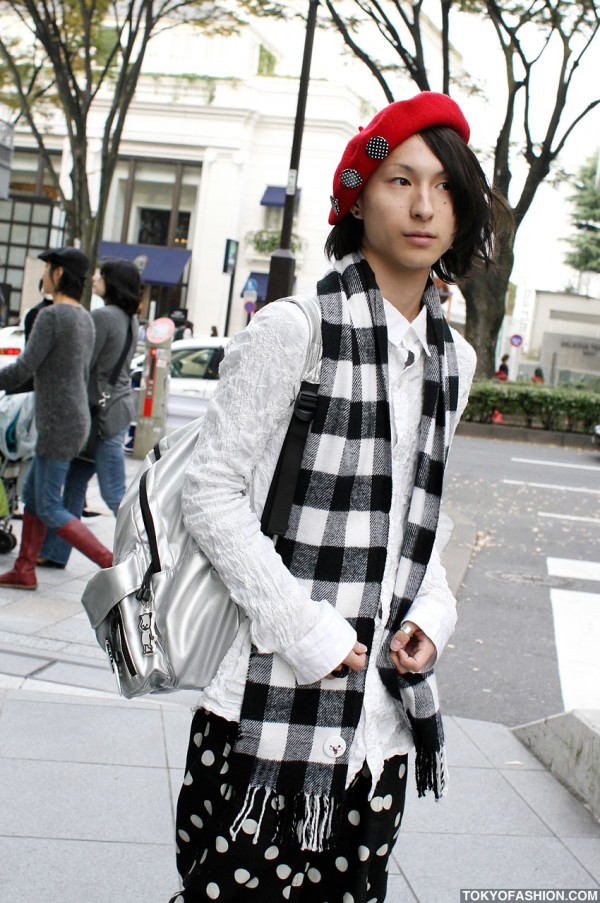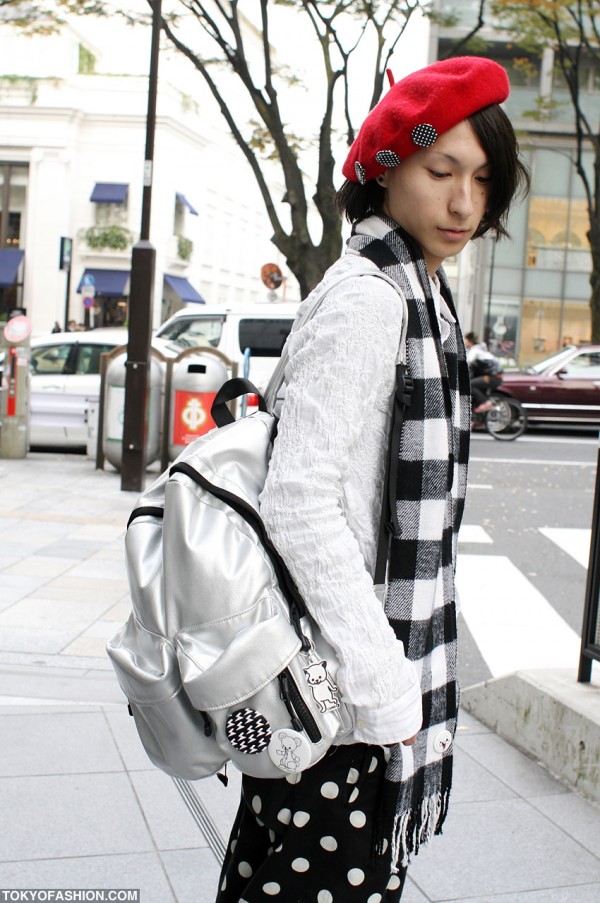 Click any photo to enlarge it.