Super-Cute & Colorful Harajuku Street Fashion
We were surprised and delighted to find this group of Japanese friends walking around Harajuku last weekend. Their bright fashion with lots of layers and cute accessories screams "Harajuku". Their overall look is reminiscent of what used to often be called "Fruits" style, or a slightly less accessorized Decora (one of the "classic" Harajuku styles). Back in the day (late 1990s, early 2000s), you could find lots of brightly dressed girls (and some guys too) all over Harajuku. In recent years, however, the full-on Decora style isn't seen very often. That trend has been replaced by more "toned down" looks like Fairy-kei and Dolly-kei. That's one reason we were happy to run into this friendly and fun group as they turned heads and set off flashbulbs everywhere they went, all the while helping to keep the anything-goes spirit of Harajuku alive and well!
We didn't get brand info from this group because they were on the move, but some of what they're wearing looks resale and it's likely that much of it was hand put together by each of them. There could also definitely be some Spank and/or 6%DokiDoki in their accessories.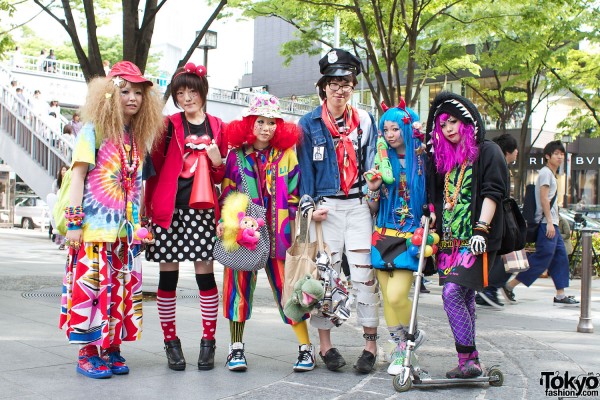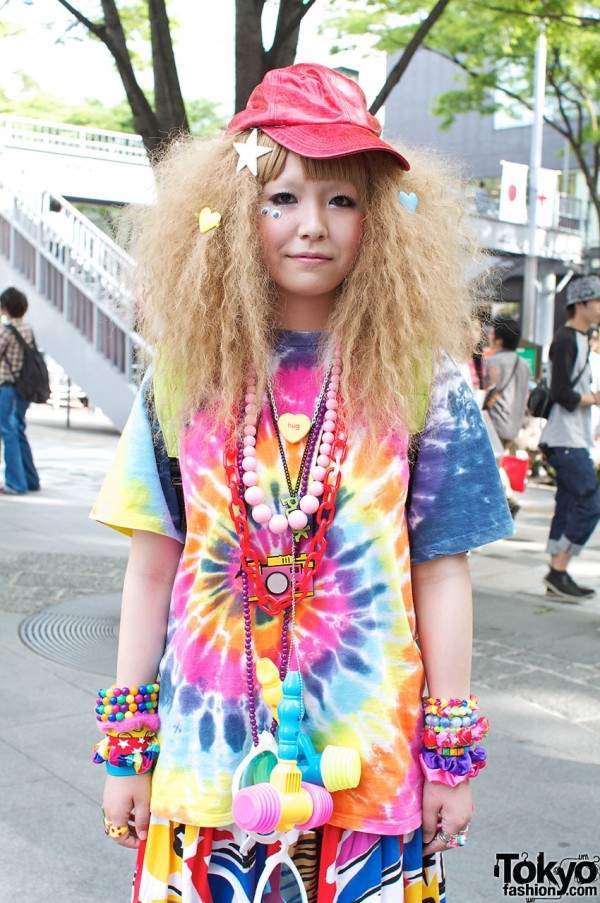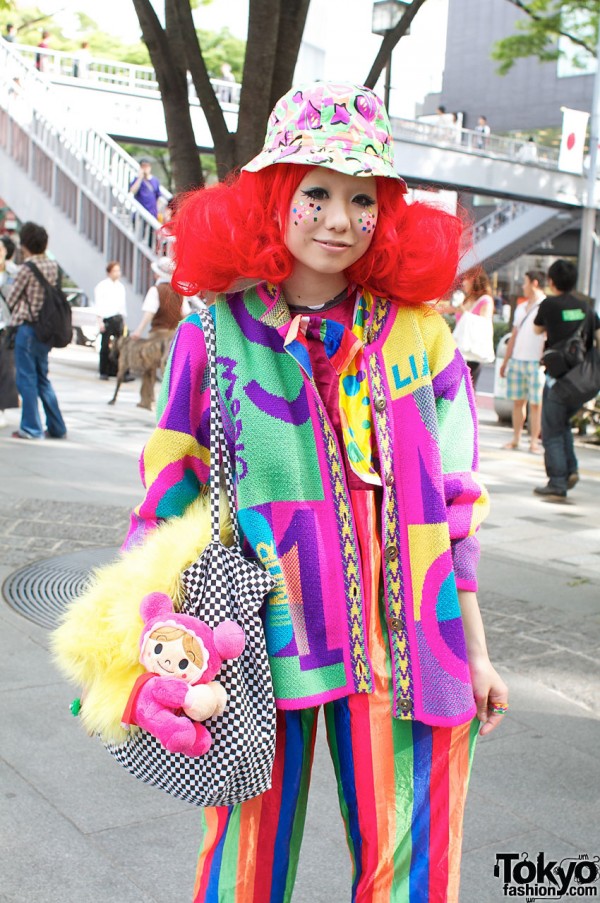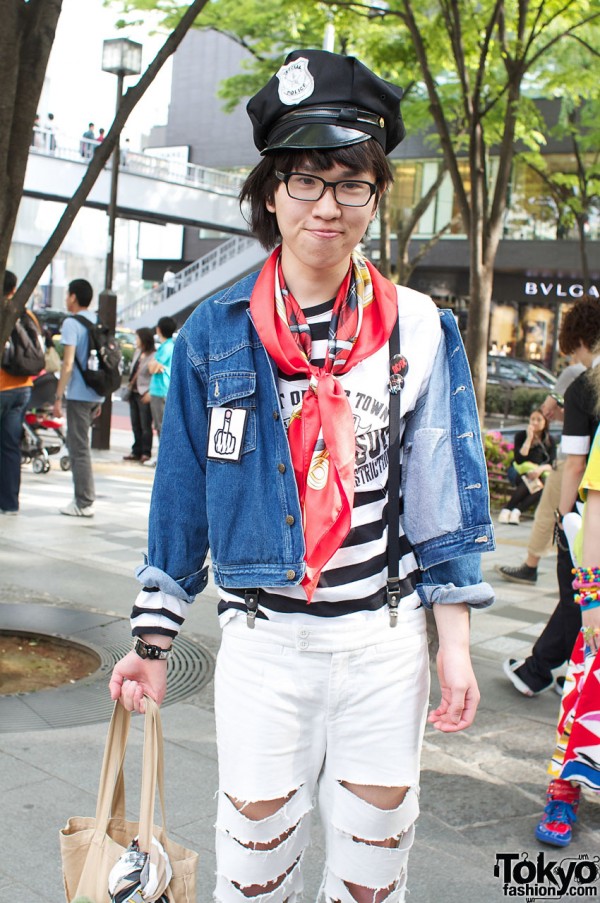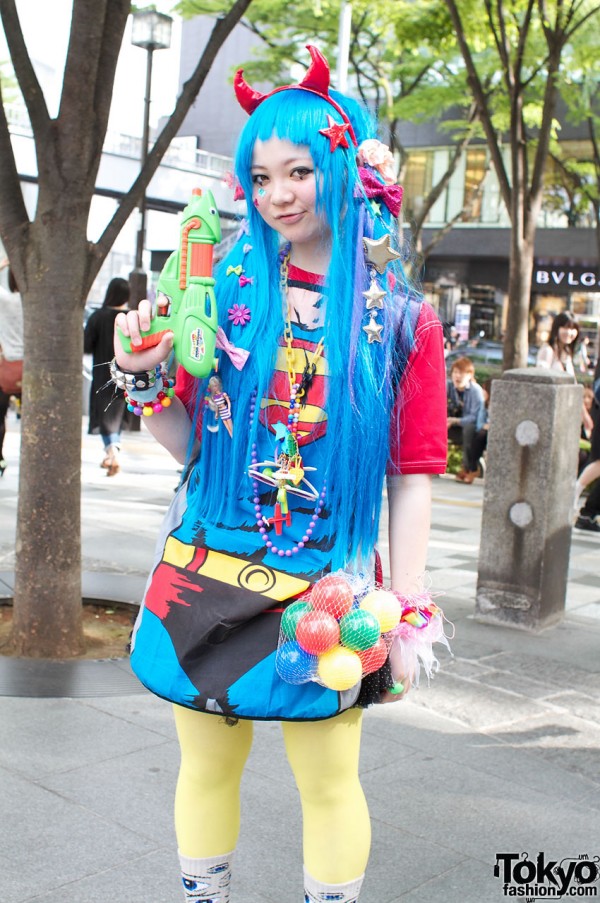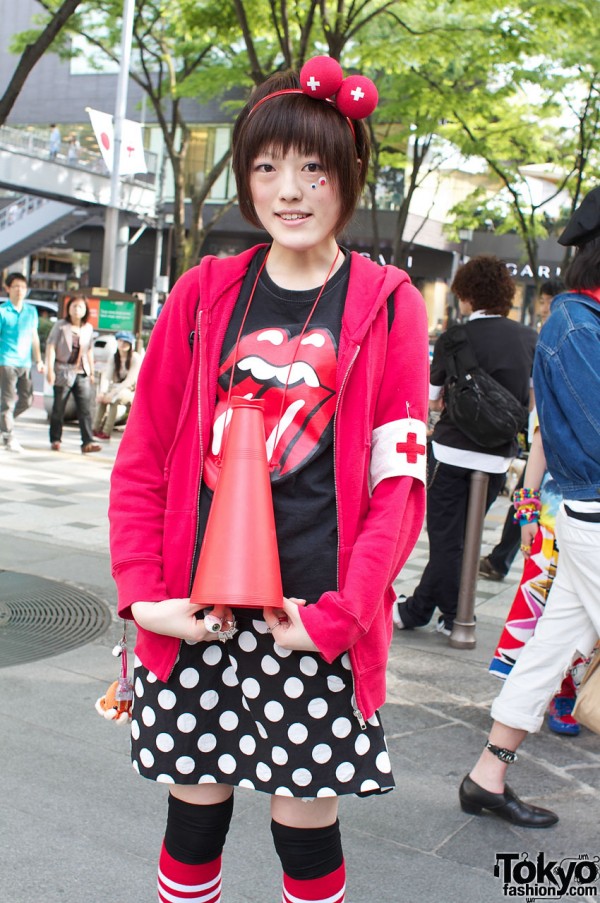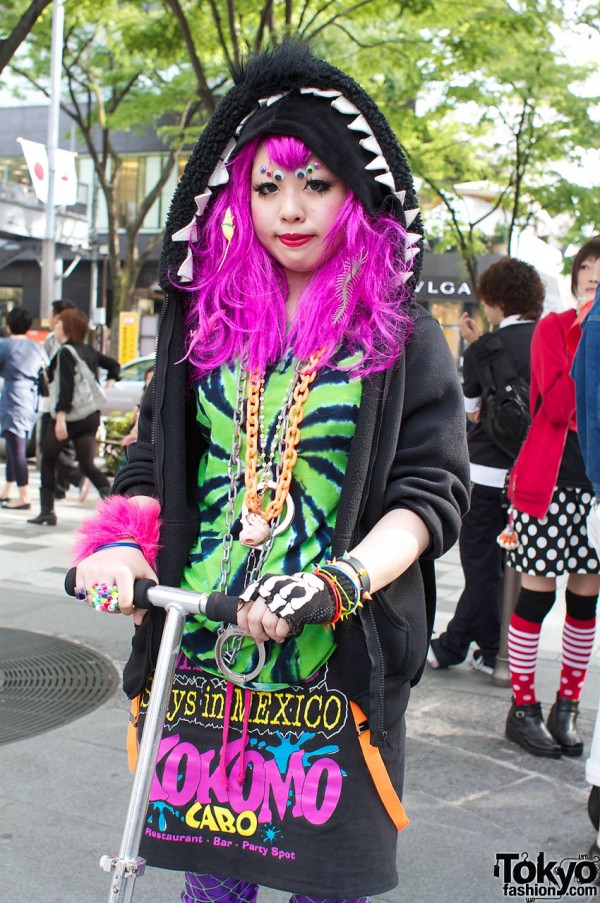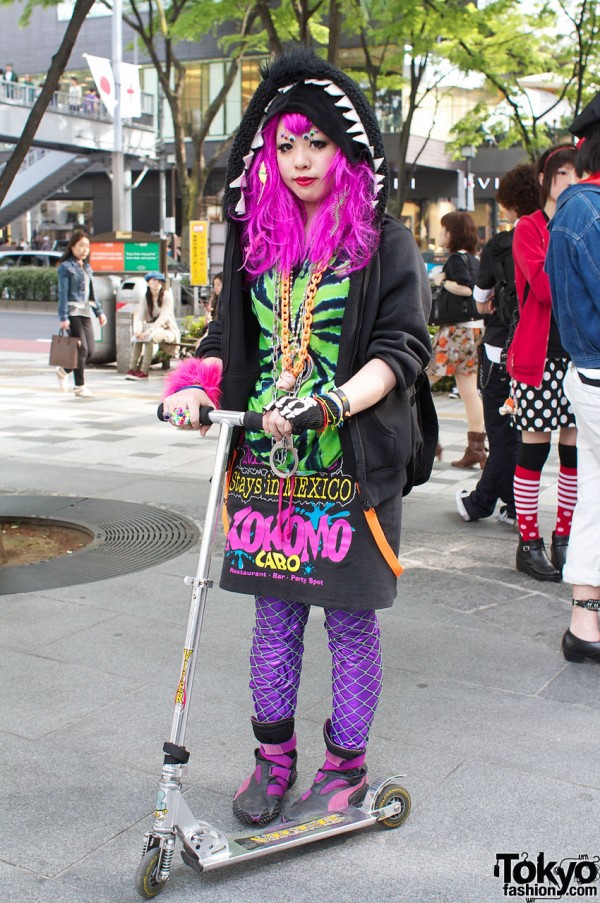 Click any of the pictures to enlarge them.