Supreme Loves Elmo T-Shirt in Shibuya
A Japanese guy and girl on the street in Shibuya. The guy's outfit is a pretty good example of a lot of the streetwear that you'll see on young Japanese men in Shibuya and Harajuku. He's wearing Nike Air Jordan sneakers, baggy jeans, a Supreme brand t-shirt with Raekwon, Ghostface, and Elmo on it, a backpack, and a "Justice Freedom" cap by Supreme x New Era. The cute girl with him is wearing a striped dress, hoop earrings, and wedges. She is also carrying a perforated bag.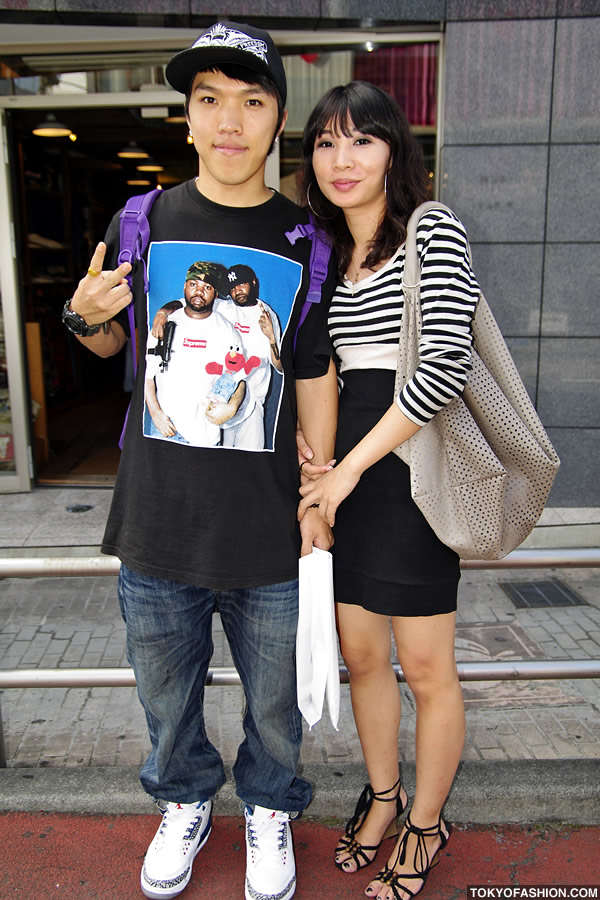 Click the photo to enlarge it.