Swimmer Sailor Dress & Red Rocking Horse Shoes
This Japanese girl in a short sailor dress from Swimmer is Paki, an 18-year-old high school student. She's also wearing a blue plaid sweater, a red leather belt and black tights.
She bought her red rocking horse shoes in Harajuku. Her vintage red handbag was a gift from her grandmother. Her accessories include a vintage pocket watch on a chain around her neck and a red chiffon scarf tied around her head in a bow.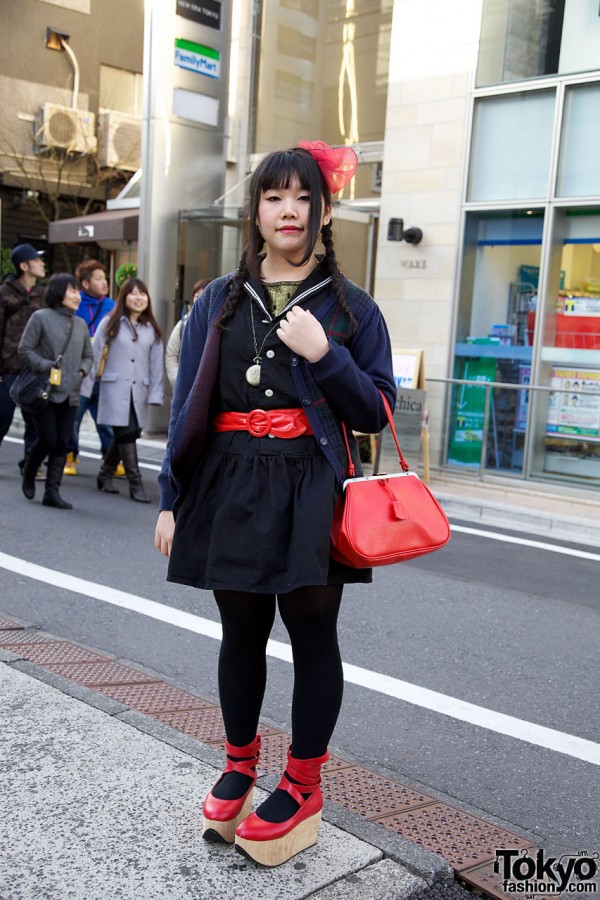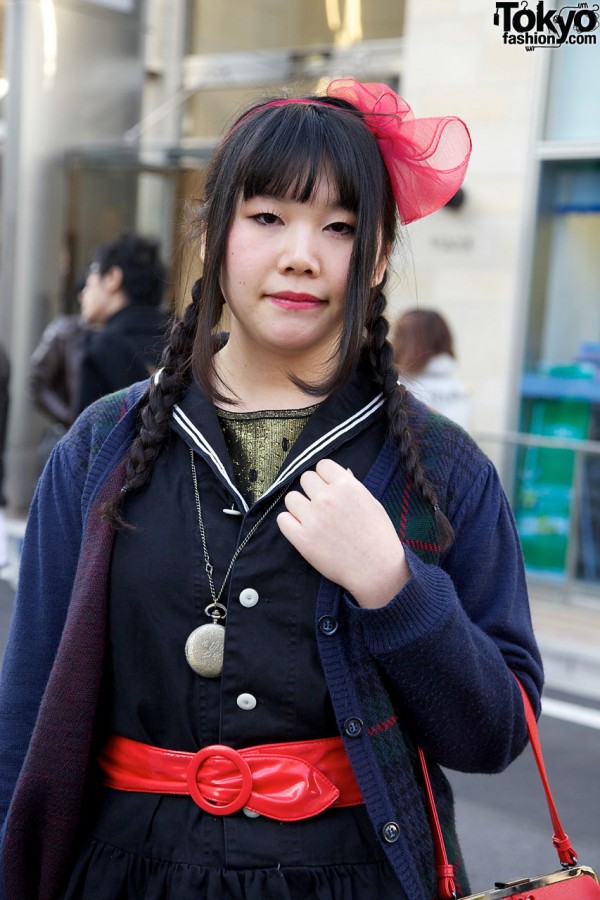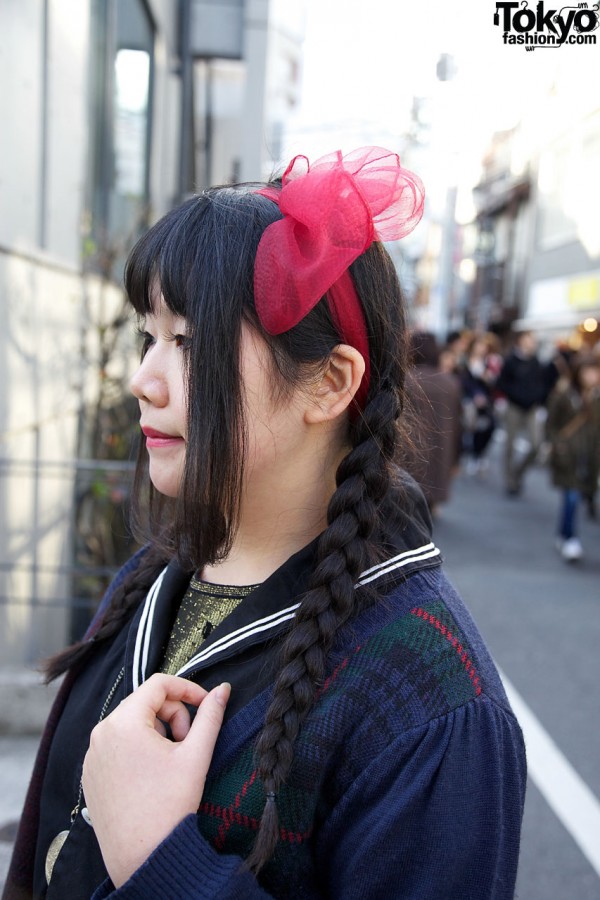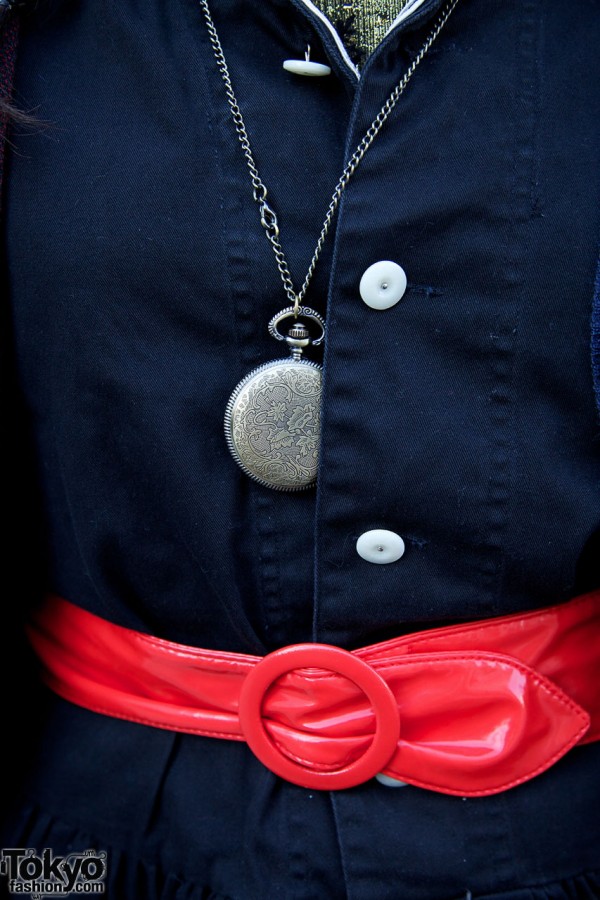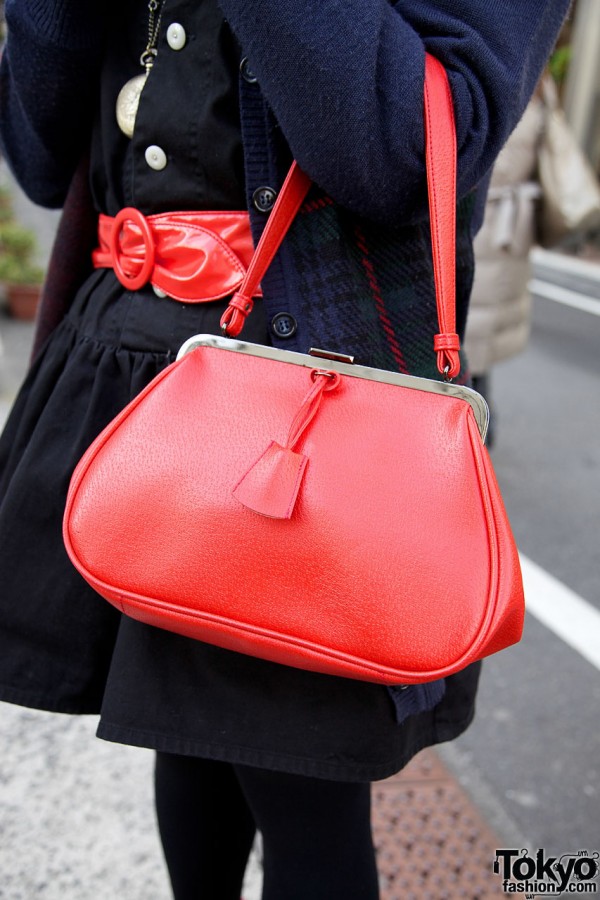 Click on any photo to enlarge it.