Tag
bead accessories Japanese Street Fashion
Browsing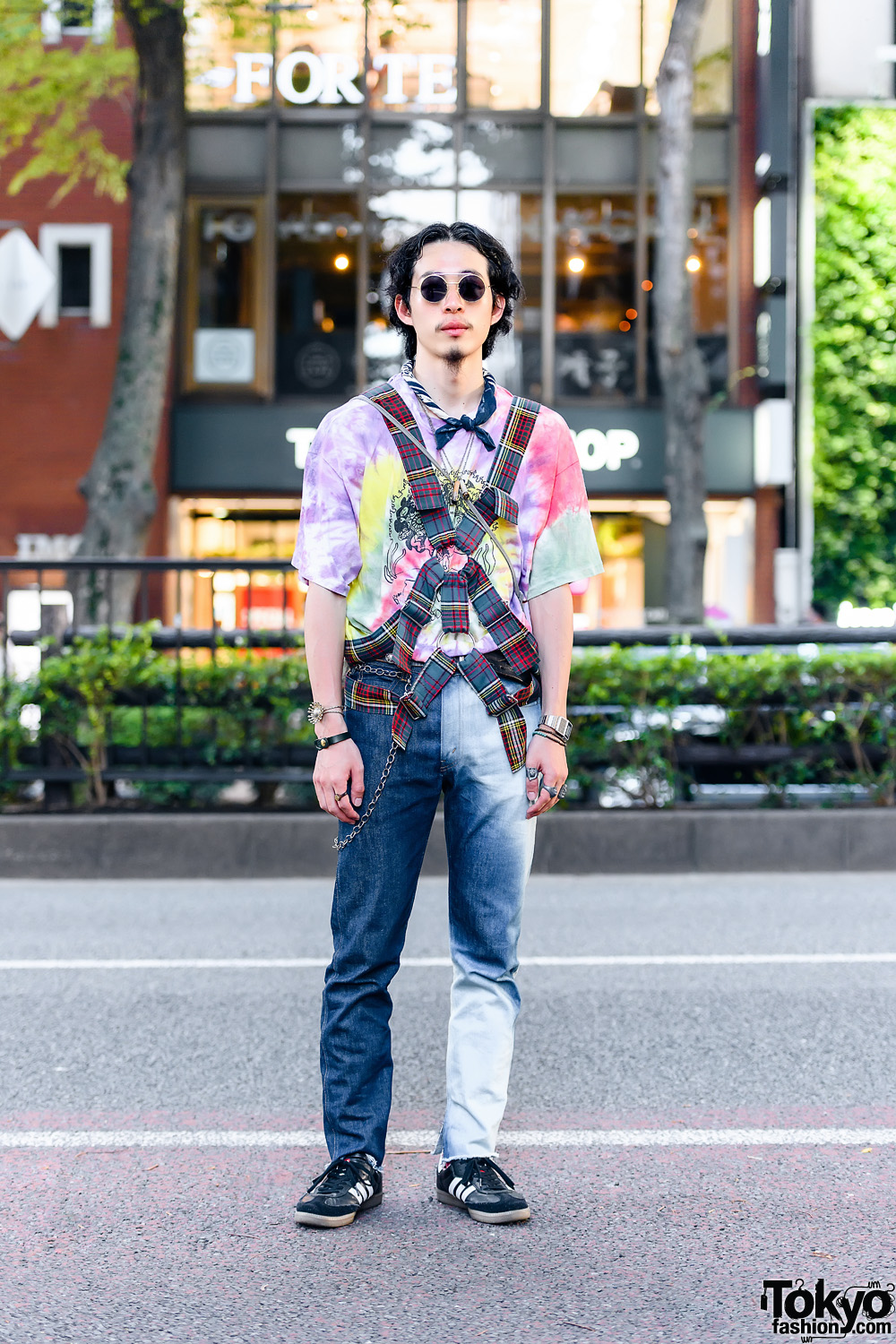 Student in vintage fashion w/ body harness, tie-dye shirt, Levi's jeans, crossbody bag, vintage accessories and Adidas shoes.
Read the full article »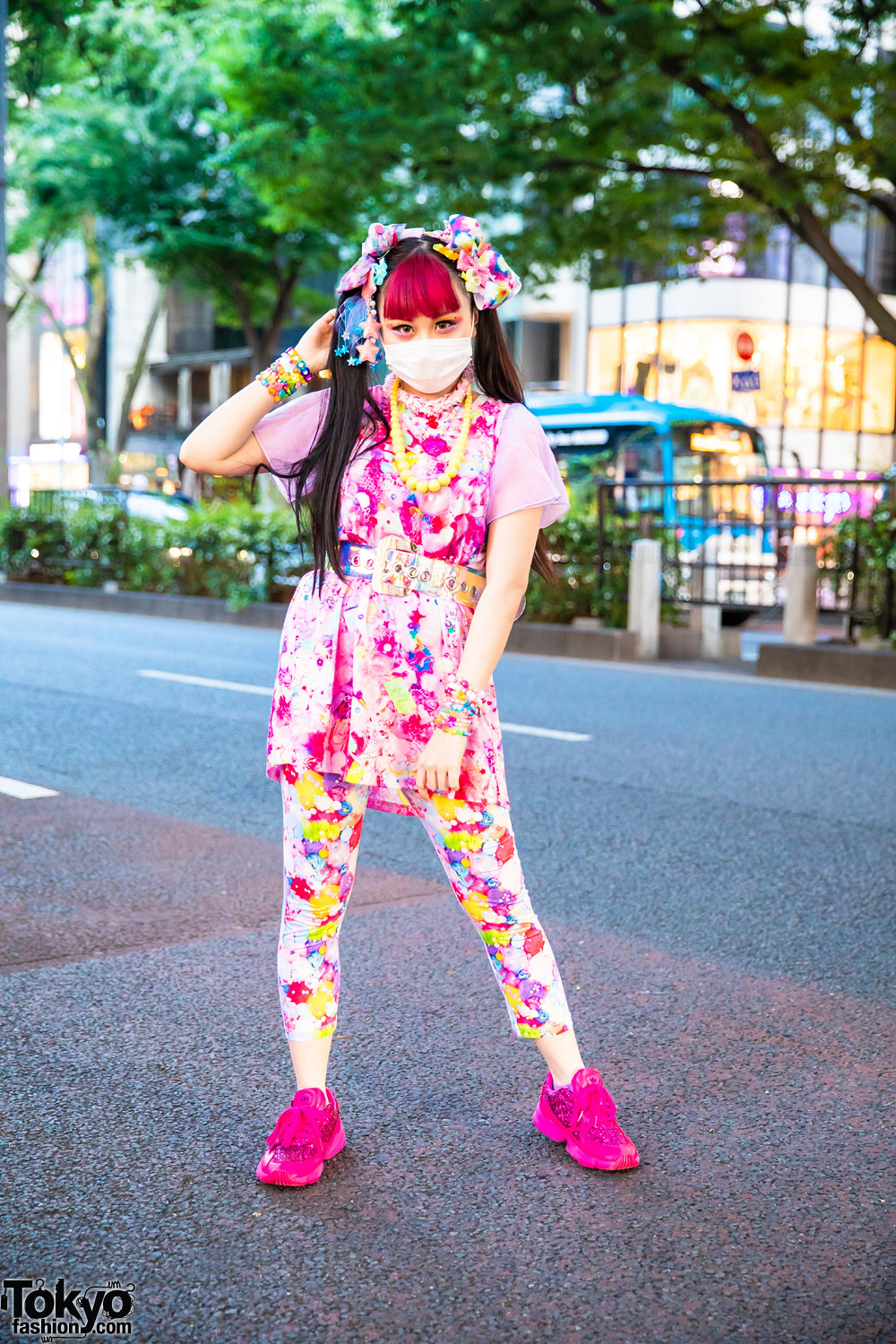 6%DOKIDOKI staffer in twin tails, wearing pink Decora fashion including 6%DOKIDOKI printed top and pants, hair accessories, assortment of bead bracelets, necklaces and pink Adidas sneakers.
Read the full article »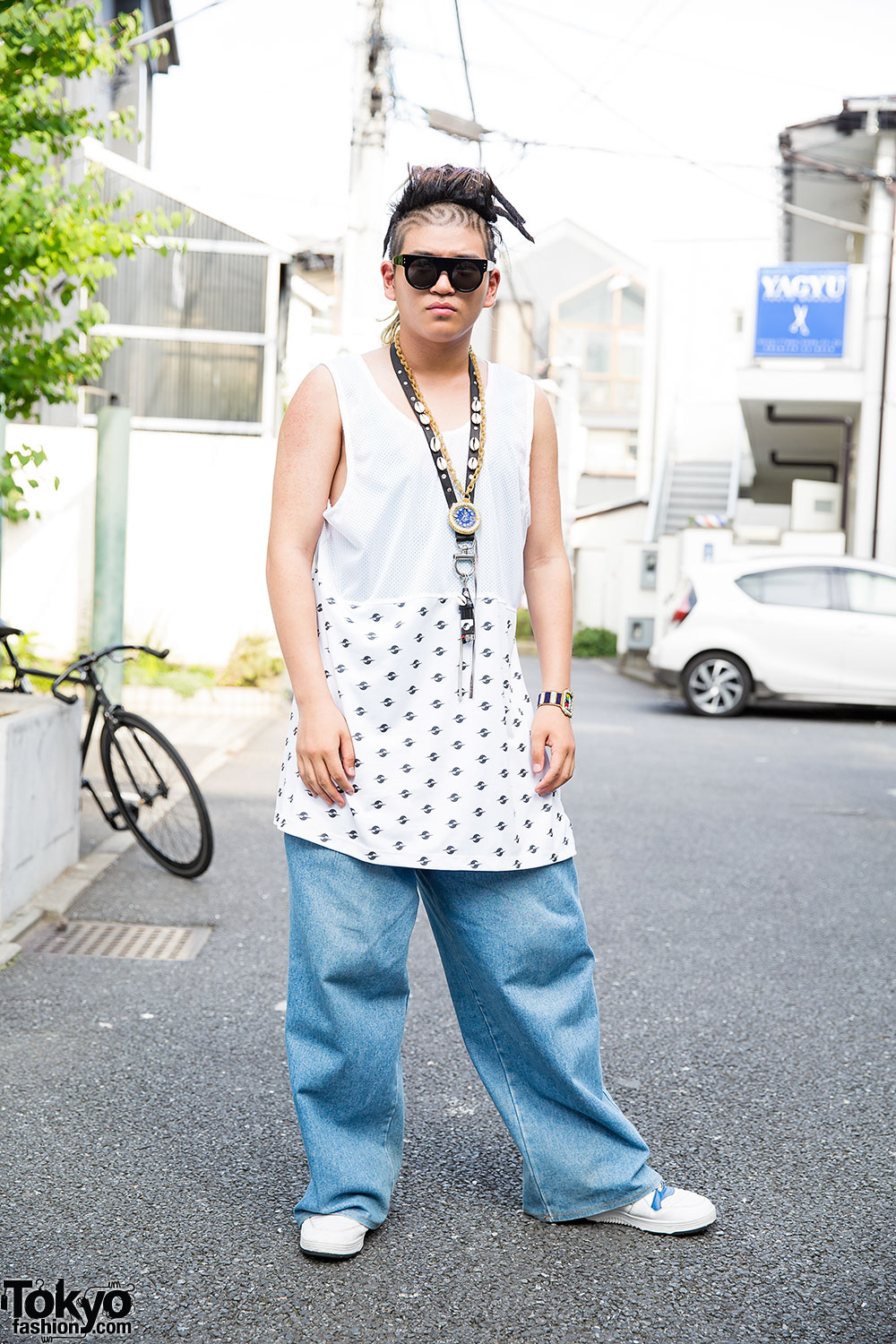 Harajuku guy with partially shaved hair and sunglasses in tank top and wide leg jeans with beads jewelry and sneakers.
Read the full article »