Tag
bow sneakers Japanese Street Fashion
Browsing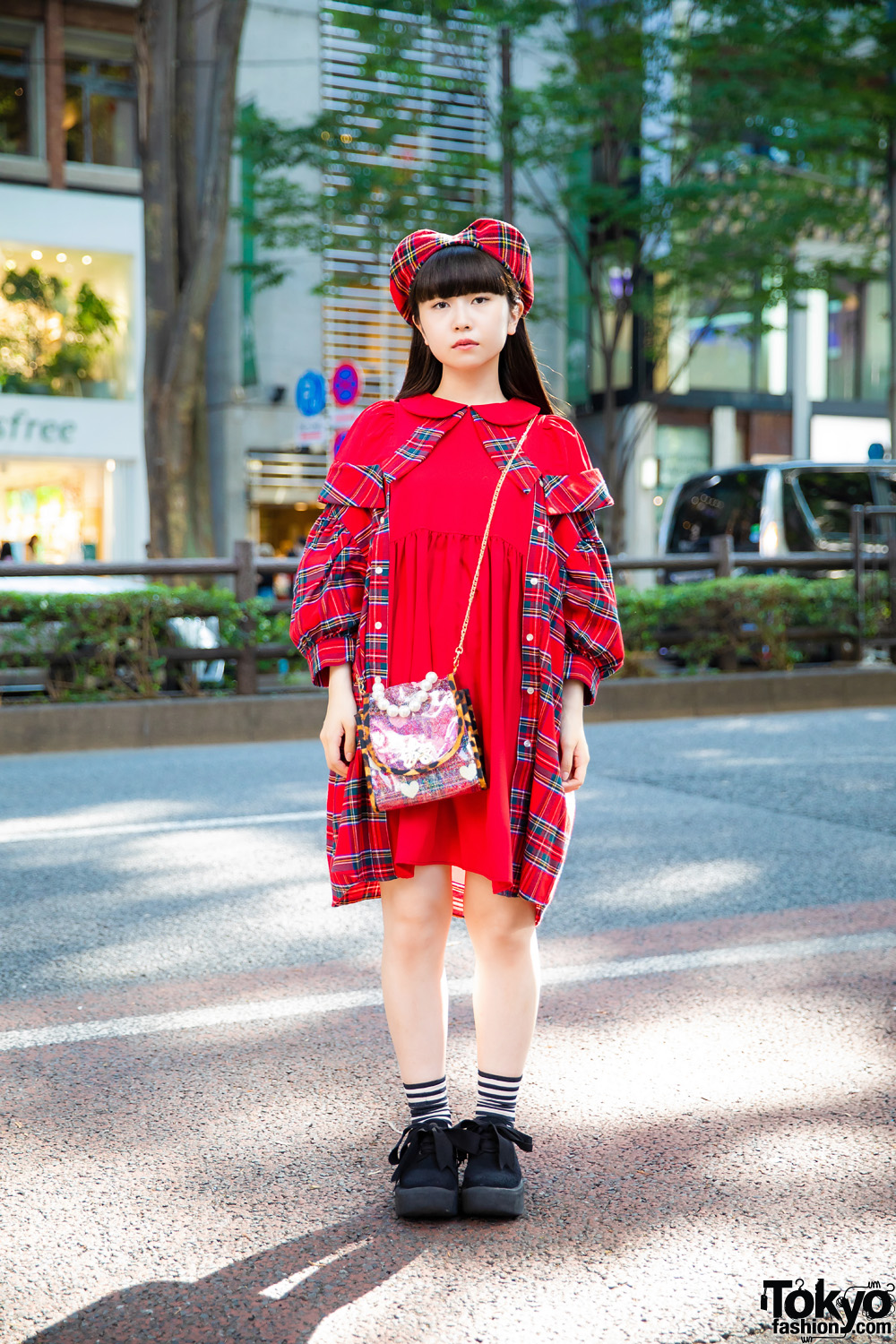 HEIHEI staffer in HEIHEI red plaid dress, plaid beret, Tokyo Bopper sneakers and HEIHEI crossbody bag.
Read the full article »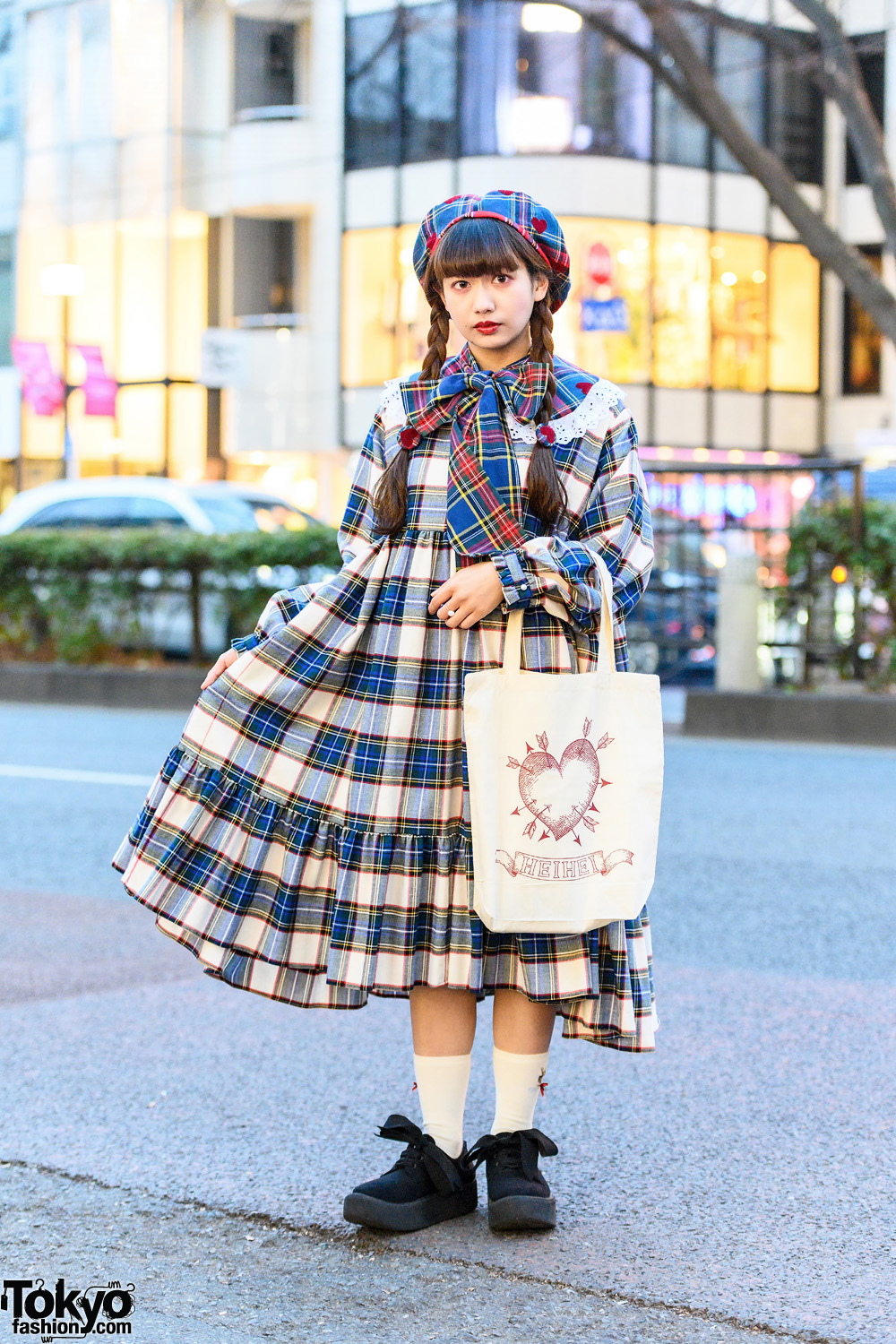 HEIHEI shop staff sporting an all plaid streetwear style with a heart-shaped beret, detached collar, dress, a canvas tote bag and bow sneakers while out on the street.
Read the full article »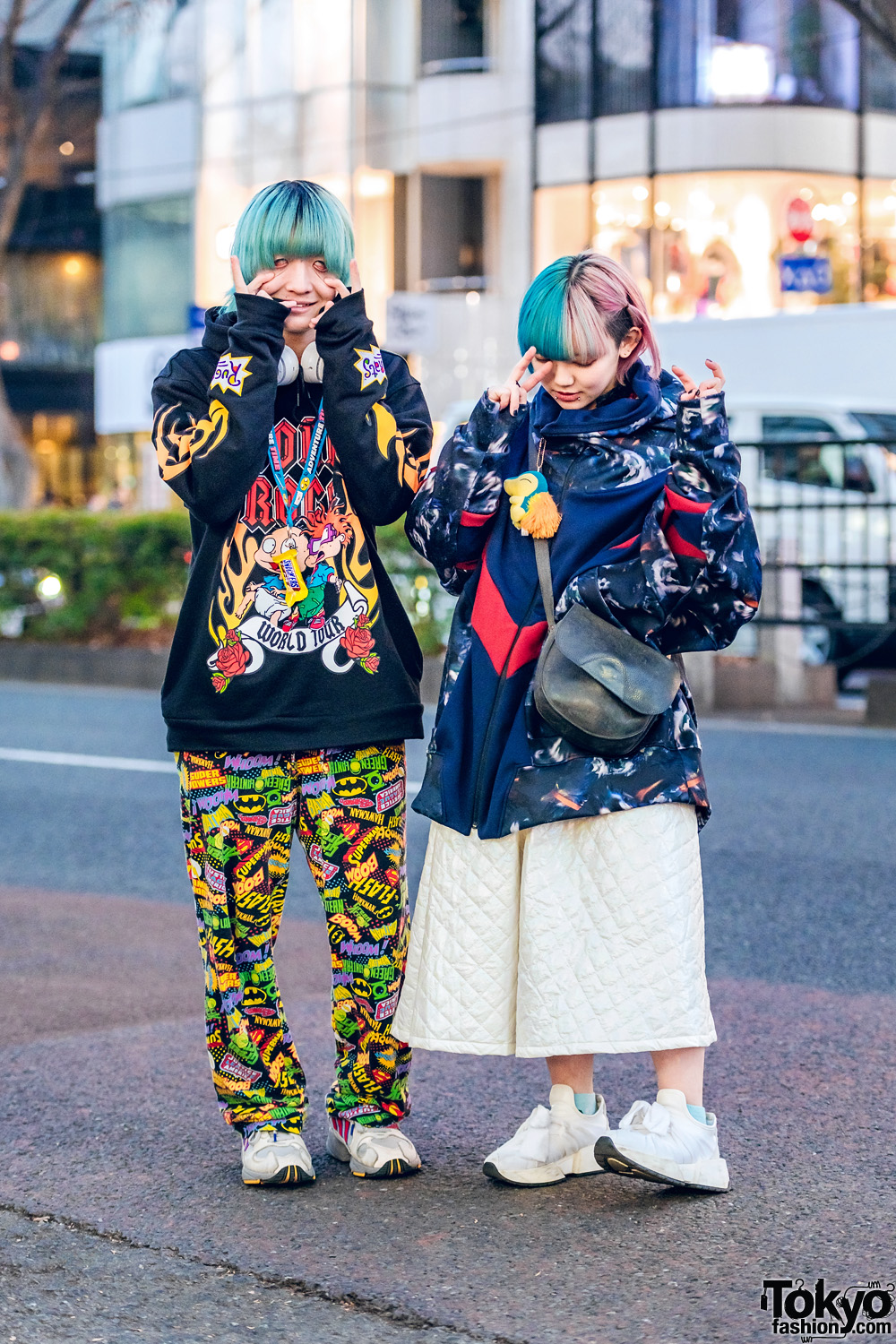 Harajuku teens with aqua and half-color bobs dressed in Rugrats sweater, Marvel hero print pants, graphic print sweater, quilted wide leg pants and sneakers while out and about on the street.
Read the full article »