Tag
buttons bag Japanese Street Fashion
Browsing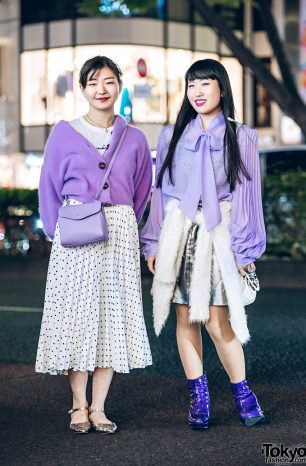 Harajuku girls sporting chic purple and white streetwear fashion styles with fuzzy sweaters, skirts, boots and pointy flats.
Read the full article »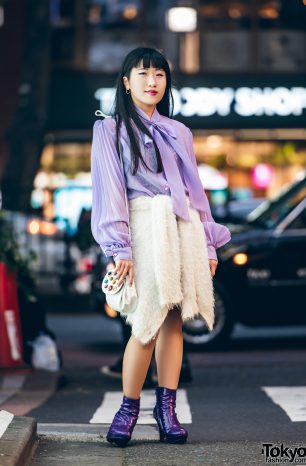 Harajuku student wearing a purple pussybow blouse, furry cardigan as a skirt, purple patent leather boots and a buttons sling bag.
Read the full article »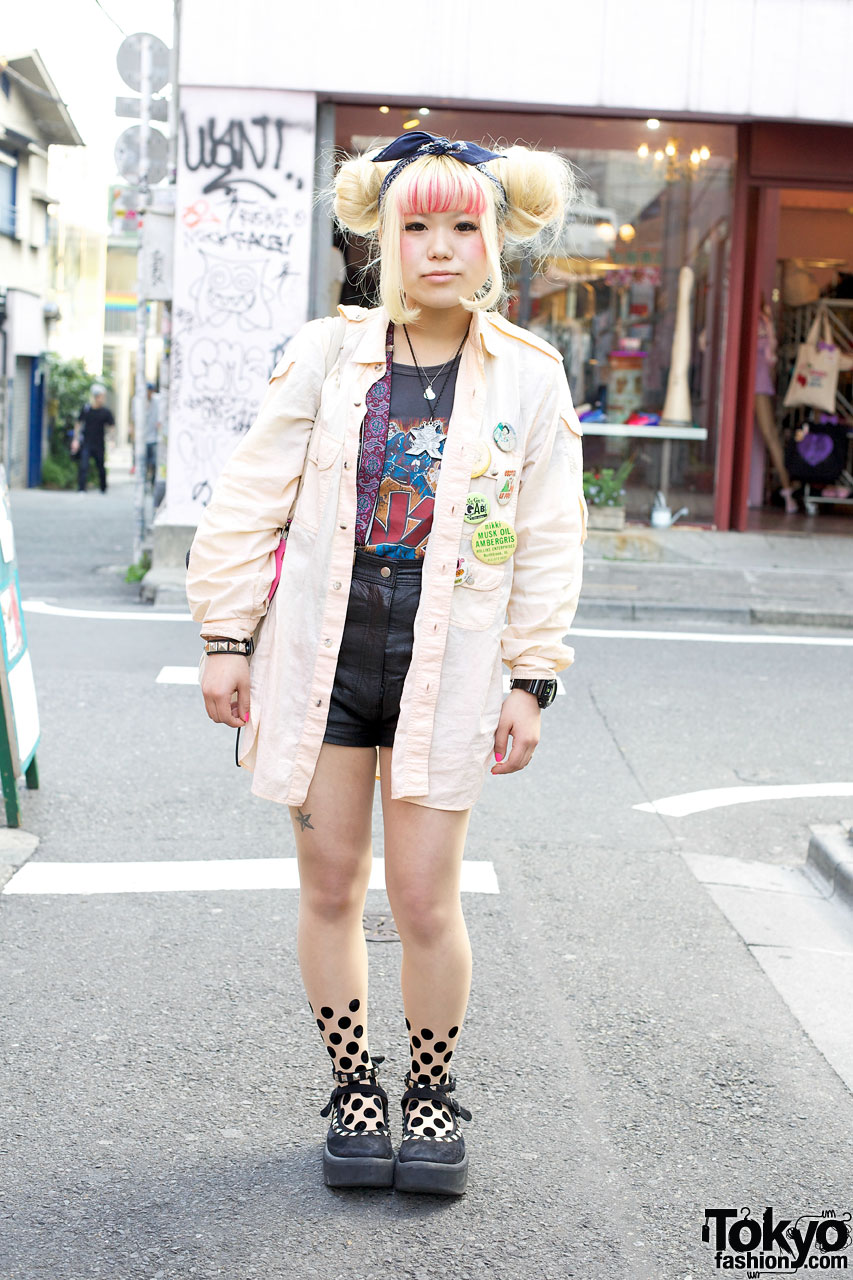 Cute girl with blonde double buns in Kiss t-shirt, leather shorts and Banana Republic safari shirt.
Read the full article »