Tag
concerts Japanese Street Fashion
Browsing


The first announcement for the lineup of Japan's biggest Visual Kei music festival of 2009 was made tonight. Bands include Marilyn Manson, the Gazette, Moi dix Mois, and many more.
Read the full article »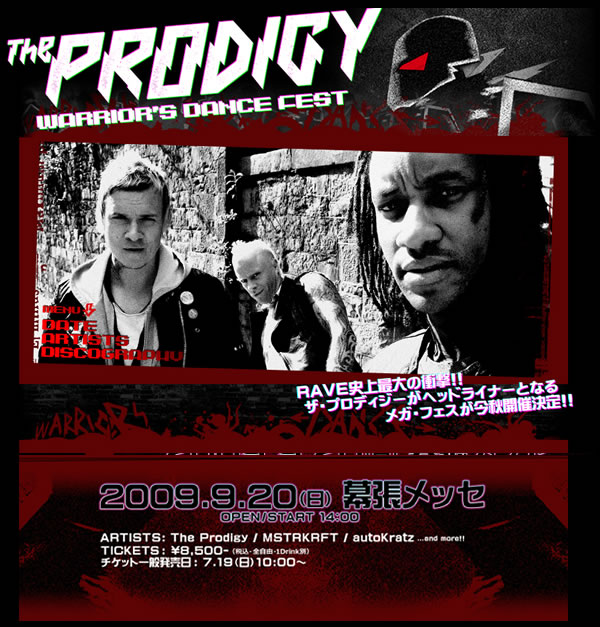 The Prodigy are returning to Tokyo after their headlining performance at Summer Sonic 2008, and this time their bringing friends. All the details on Warrior's Dance Fest 2009, in English.
Read the full article »