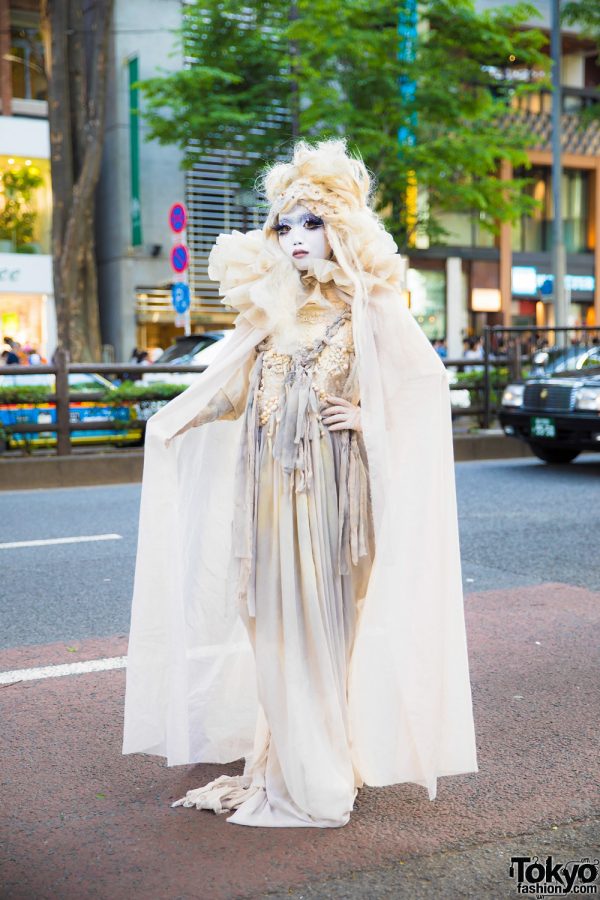 We spotted Minori, a Japanese artist who is well-known in the Tokyo street fashion scene for her impressive handmade and vintage styles and hand painted shironuri face makeup. Today, Minori is sporting a grey and beige vintage and handmade style,
Read the full article »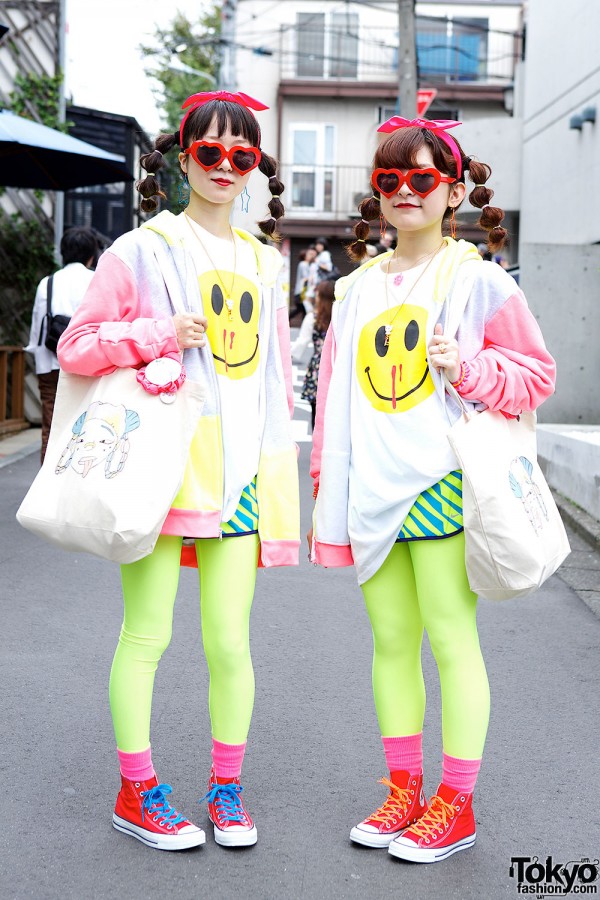 Mashimo (21) and Ai (20) are the super fun Tokyo girl group Hennyo. You might remember them from our previous Harajuku street snaps! The girls like to wear matching outfits and they have a joint Twitter account. When we met
Read the full article »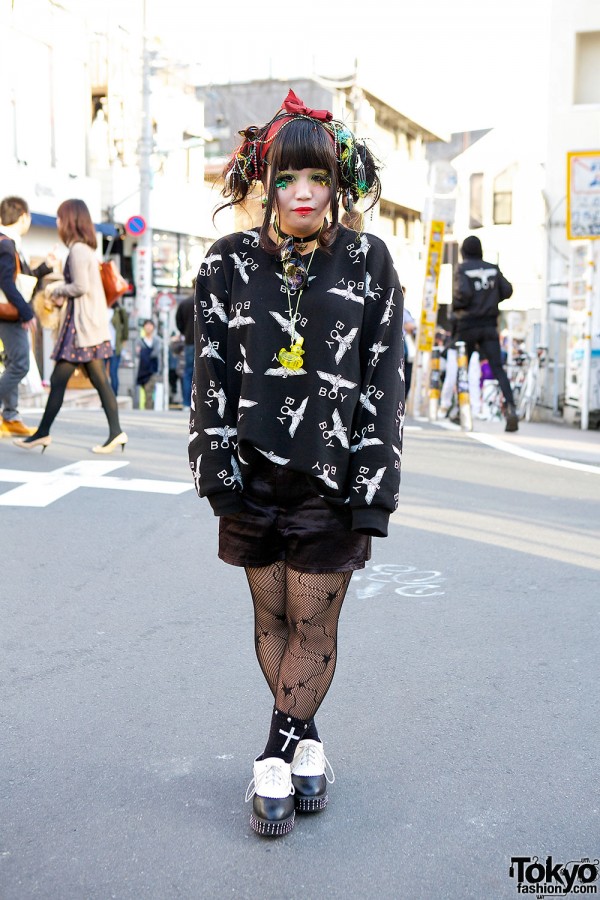 Meet 22 year old Ronya, a friendly college student who was easy to notice on Cat Street in Harajuku. Ronya's sweatshirt is by Boy London, paired with shorts and lace tights. She is also wearing cross socks and studded oxfords.
Read the full article »