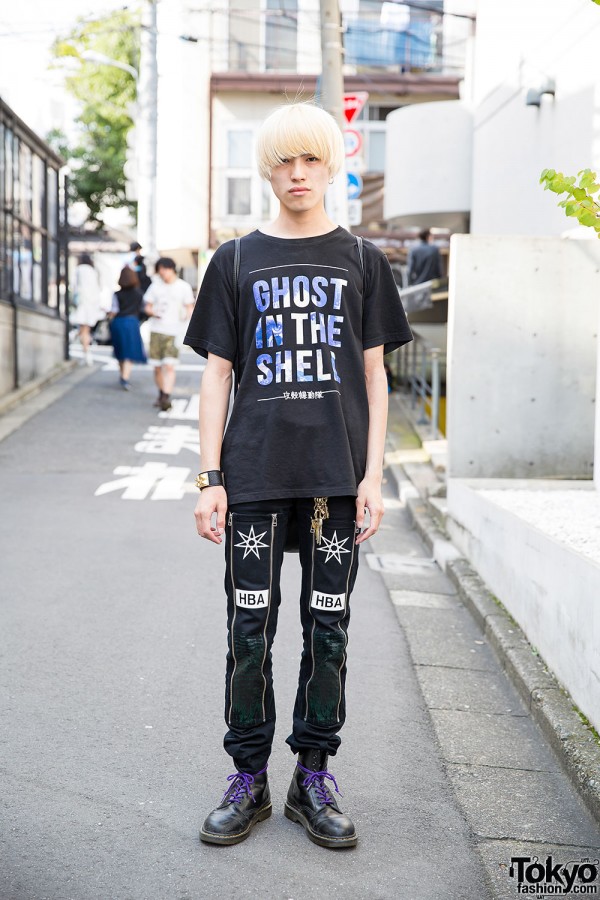 Minato is a 19-year-old student who we street snapped in Harajuku. Minato's Ghost in the Shell t-shirt is from Uniqlo, paired with Hood by Air zipper pants. His drawstring backpack is from UNIF and his purple laces boots are Dr. Martens.
Read the full article »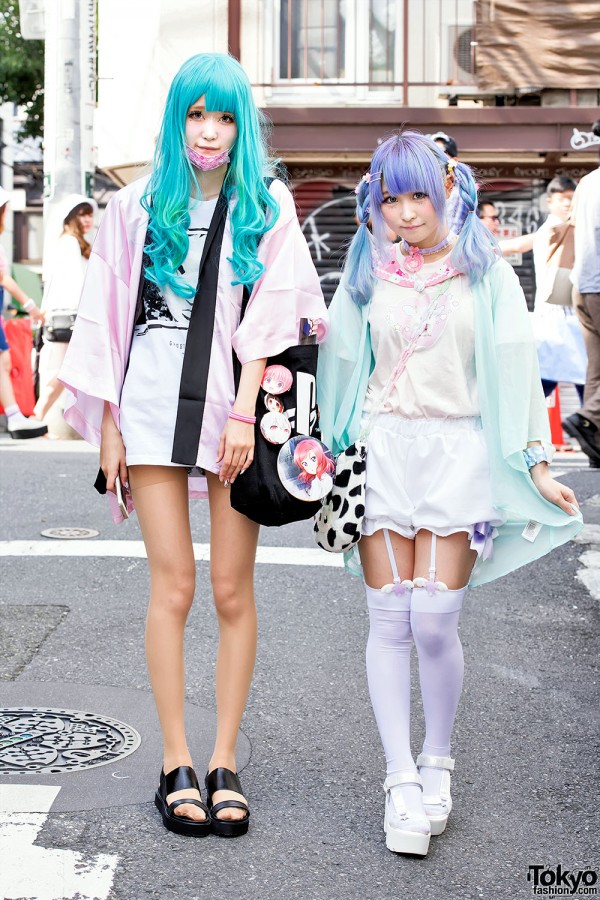 Jyuria and Colomo are two friendly girls whose anime-inspired styles easily caught our eye on the street in Harajuku. Jyuria - on the left with blue hair - is an 18 years old student. Her look features a Love Live!
Read the full article »
Ghost in the Shell is one of the most popular and stylish science fiction franchises ever to emerge from Japan's anime arsenal. Originally conceived as a cyberpunk manga by Masamune Shirow, Ghost became an international hit (and helped to inspired
Read the full article »