Ghost In The Shell 3D X Shibuya Parco Fashion Collection
Ghost in the Shell is one of the most popular and stylish science fiction franchises ever to emerge from Japan's anime arsenal. Originally conceived as a cyberpunk manga by Masamune Shirow, Ghost became an international hit (and helped to inspired The Matrix) when adapted into an anime in 1995. Since then, fans have been following the ongoing adventures of the cyborg crime-fighters of Section 9 via the TV show Ghost in the Shell: Stand Alone Complex (S.A.C) and a host of feature films compiled from footage from the Stand Alone Complex series.

The latest big screen outing, which opened in Japan on March 26, is Ghost in the Shell S.A.C. Solid State Society 3D. The film's release is now being celebrated in a flurry of promotional campaigns, including a limited-time Ghost in the Shell Premium Shop located on the 5th floor of the Shibuya PARCO Part 1 department store (open to the public until April 19th).
So far, the shop's unique "cyberspace simulator", powered by an Xbox 360 Kinect, has proven to be a major hit with locals and the foreign press, but there's also an array of special clothing goods for sale that are worth noting too.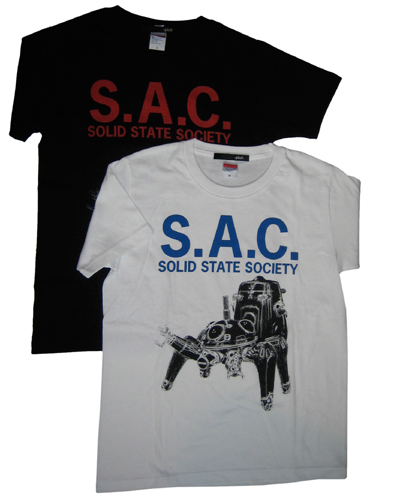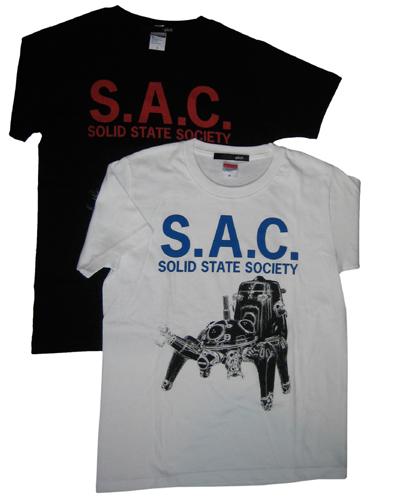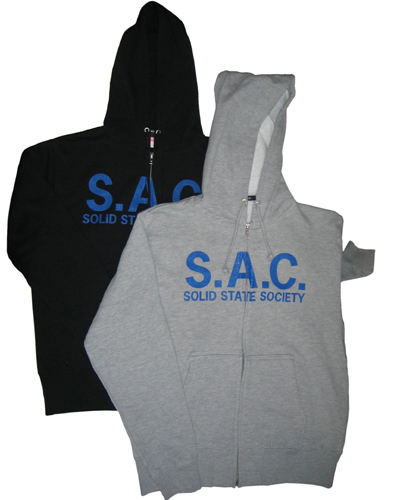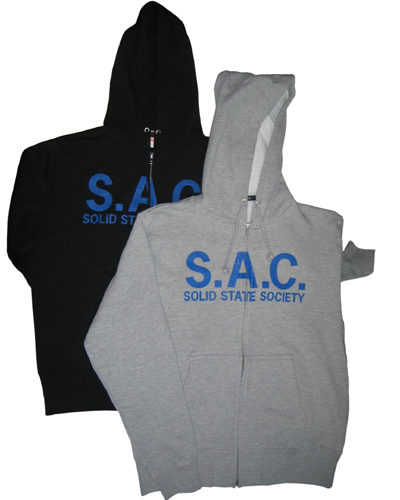 Plot, a house fashion brand set up by PARCO to create tie-up goods for anime properties, is responsible for a series of Ghost in the Shell S.A.C. T-shirts featuring the show's famed crab-like Tachikoma mecha (5,250 yen). They've also cooked up some collegiate-looking S.A.C. hoodies as well (7,350 yen).
But the crowning jewel of the collection surely must be the replica Motoko Kusanagi trench coat, which was created in collaboration with plot and S.A.C. director Kenji Kamiyama. Retailing for 36,750 yen, and shipping in June, this special "Made in Japan" item replicates the outerwear worn by the animated heroine of Ghost in the Shell in every detail, down to high density cotton and "shiny implants" sewn into the fabric. Although primarily designed for shapely female cyborgs, men's sizes are also available!
Ghost In The Shell 3D X Shibuya Parco Info:
What: Ghost in the Shell S.A.C. Premium Shop (closes April 19th)
Where: Shibuya PARCO Part 1, 5th floor
Address: 15-1 Udagawa-cho, Shibuya-ku, Tokyo
Hours: 11am – 9pm (8:30pm on Sunday)
Phone: 03-3464-5111
Website: Parco Shibuya (Japanese)
Article by Patrick Macias, photos courtesy of the Ghost In The Shell and Parco Shibuya.
About the author:
Patrick Macias is the owner of media company jaPRESS and the author of "Japanese Schoolgirl Inferno: Tokyo Teen Fashion Subculture Handbook" (Chronicle Books). He has written for a variety of publications in the US and Japan including Wired, Studio Voice, and Weekly ASCII. His blog can be found online at patrickmacias.blogs.com.