Tag
horn earrings Japanese Street Fashion
Browsing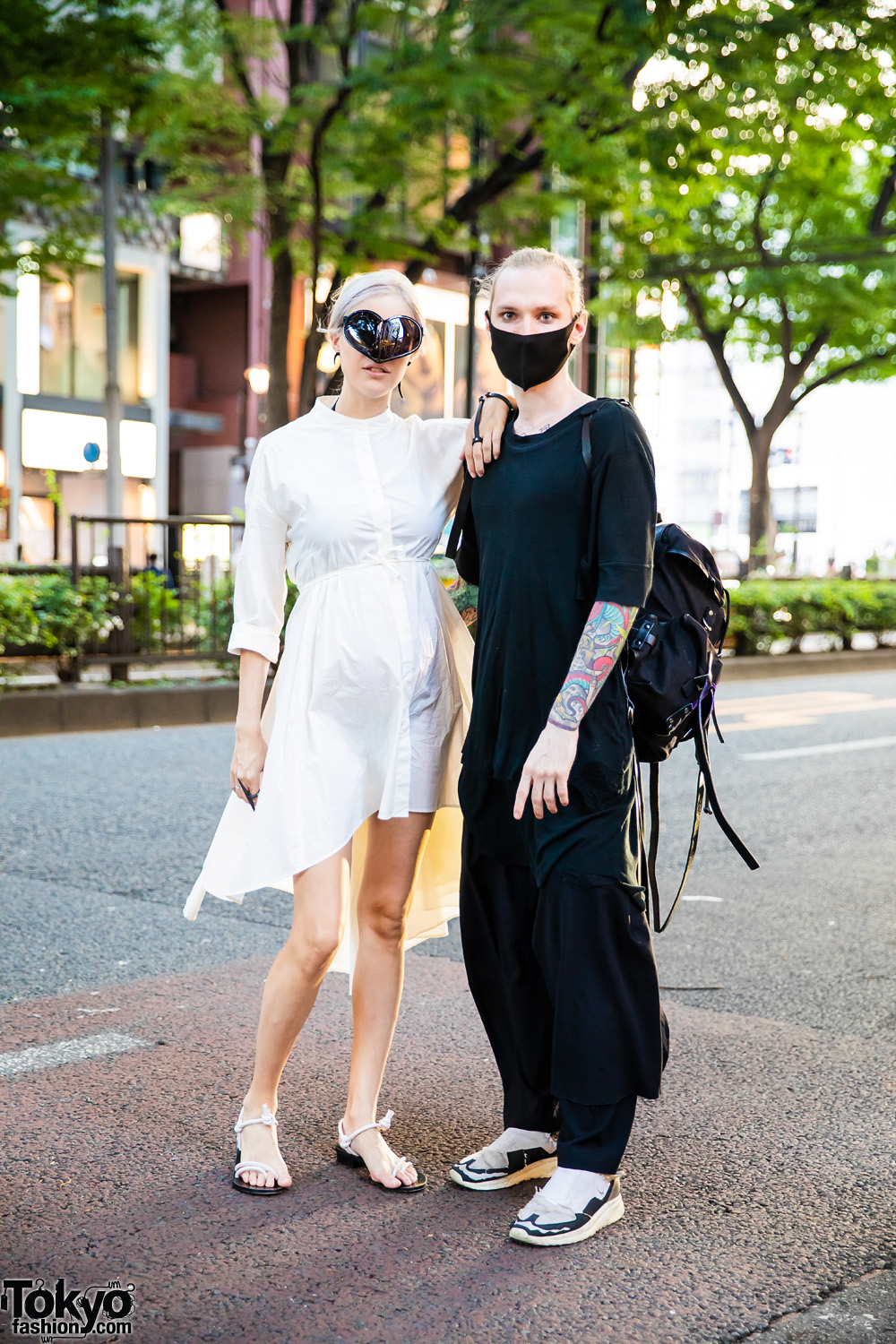 Color coordinated Harajuku fashion in black-and-white looks with heart glasses, face mask, asymmetrical dress, black outfit and backpack.
Read the full article »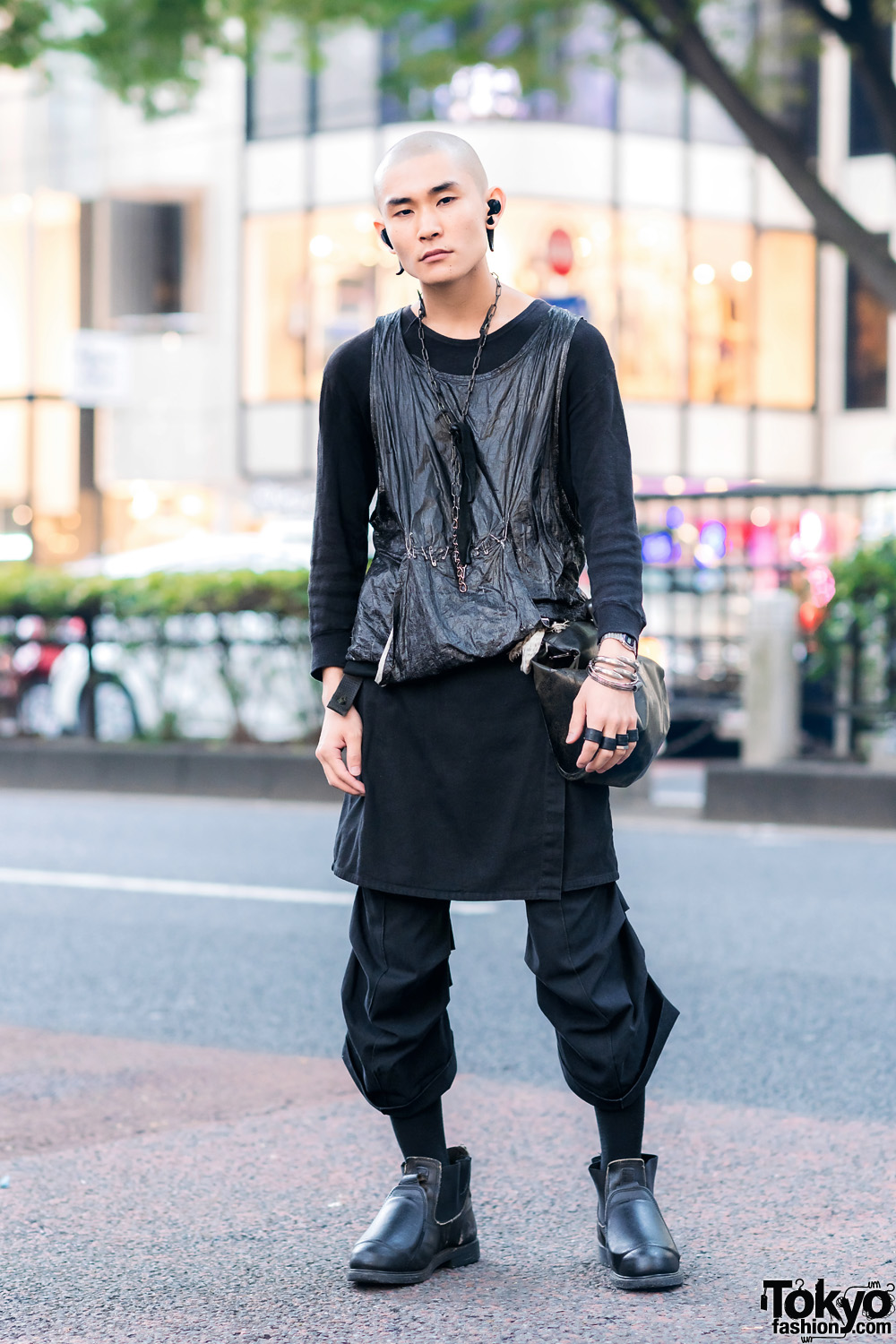 Japanese guy with shaved head sporting an all black layered streetwear look while out and about in Harajuku.
Read the full article »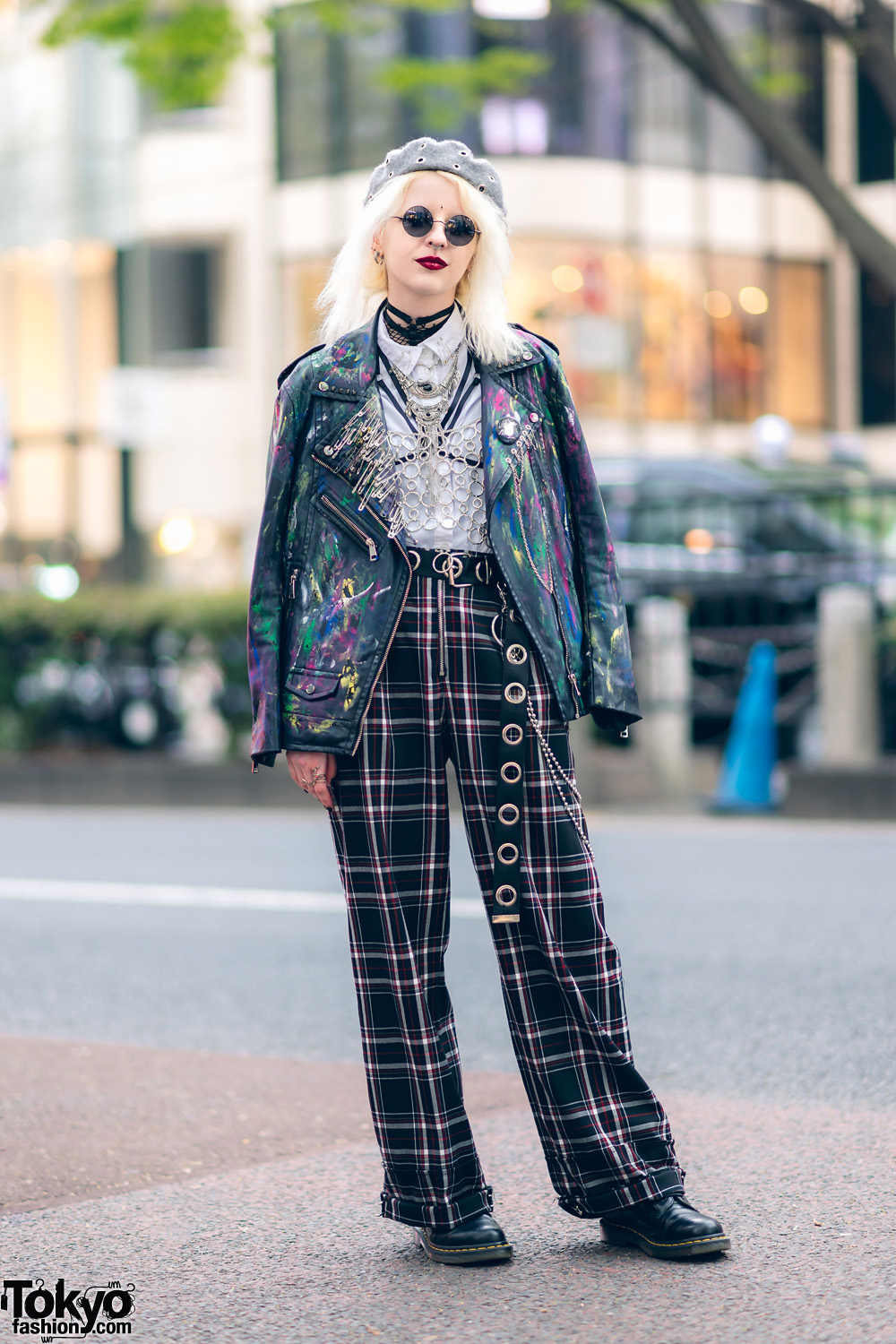 Harajuku personality clad in an edgy street style with paint-splattered leather jacket, layered tops, plaid pants, leather lace-up boots and accessories.
Read the full article »