Tag
labret Japanese Street Fashion
Browsing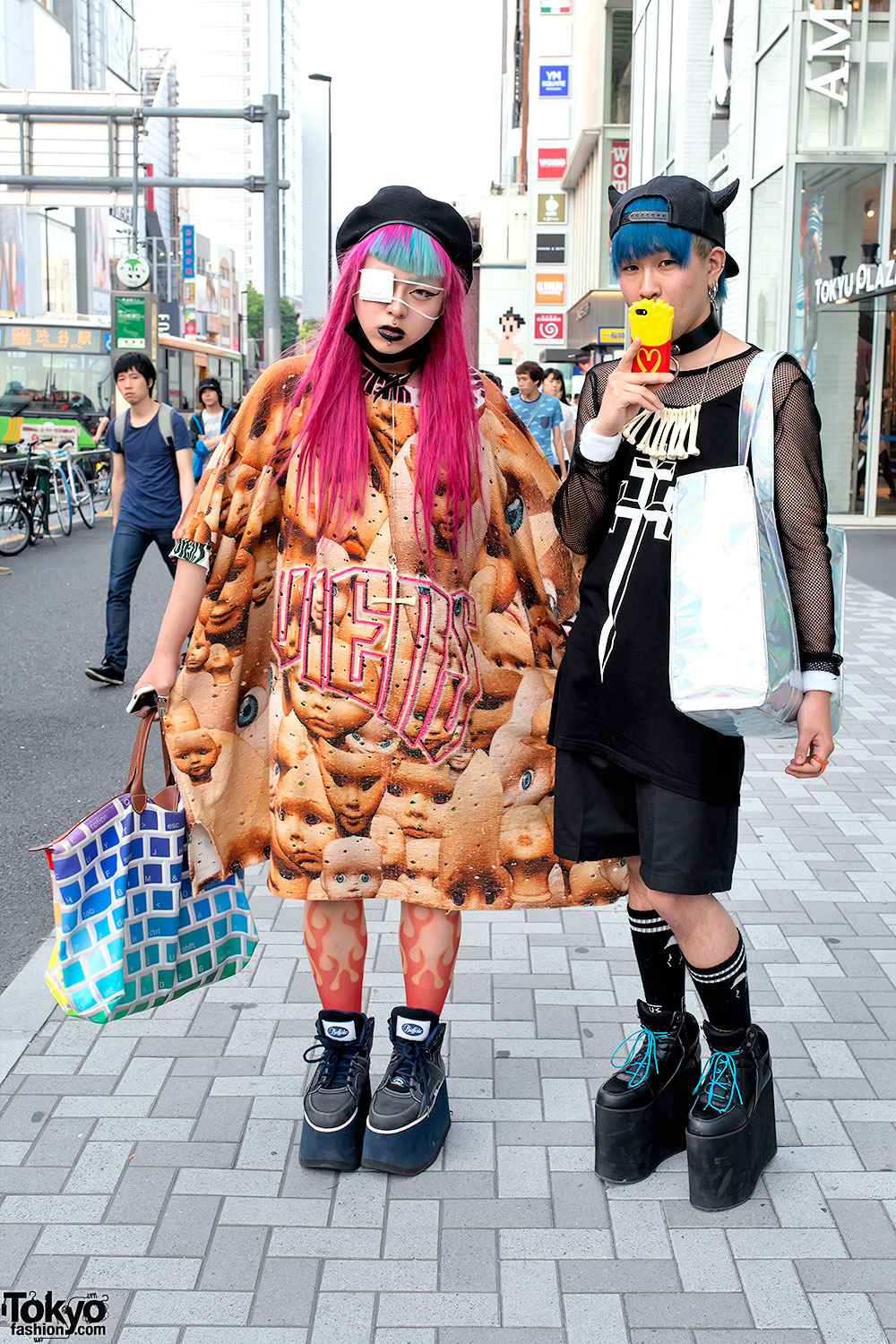 Stylish Harajuku guys wearing fashion from Jeremy Scott, Tata Christiane, Long Clothing, OS Accessories and Style Icon Tokyo.
Read the full article »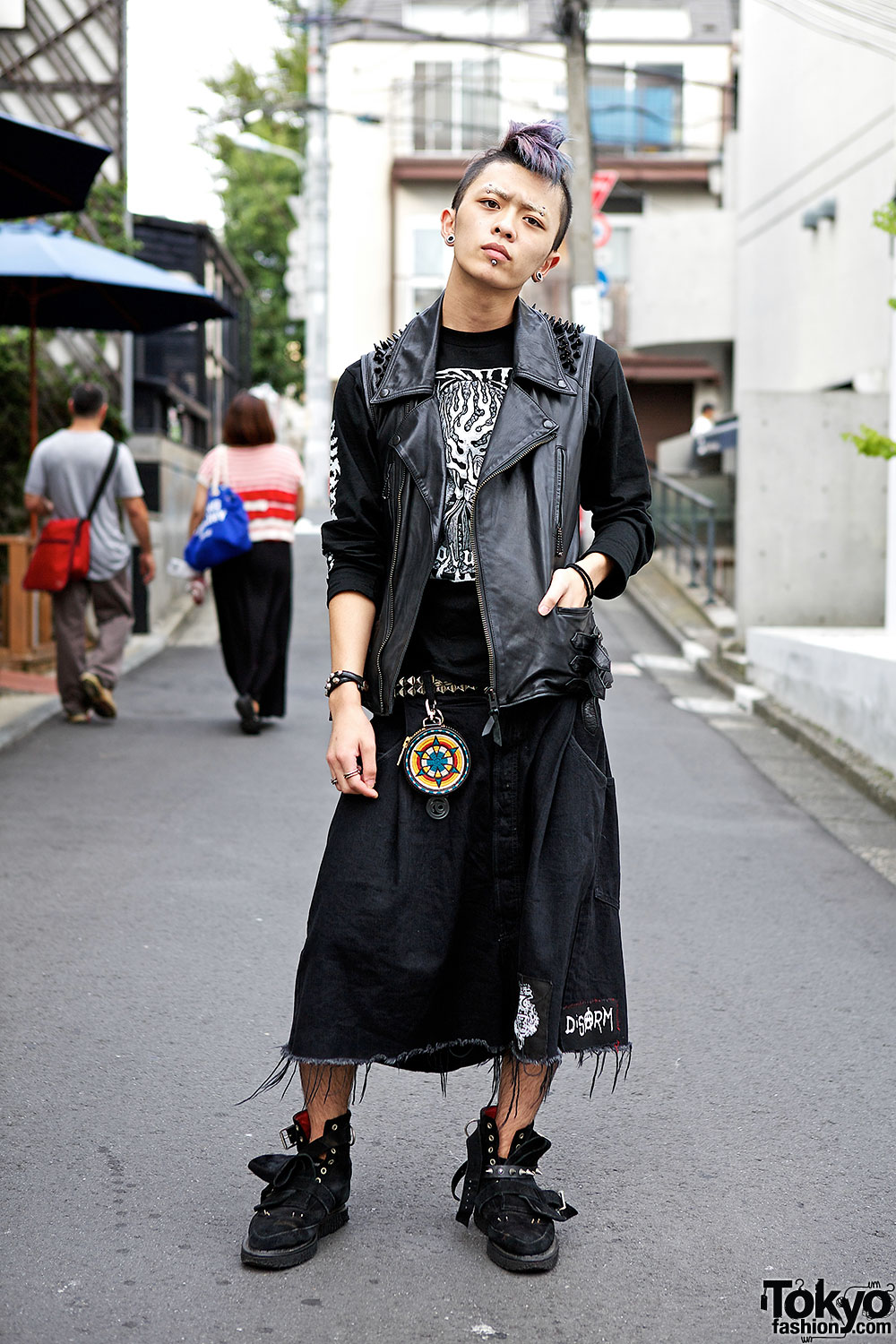 Lilac mohawk Harajuku guy with graphic t-shirt and spiked leather vest, oversized bottoms and grenade pouch.
Read the full article »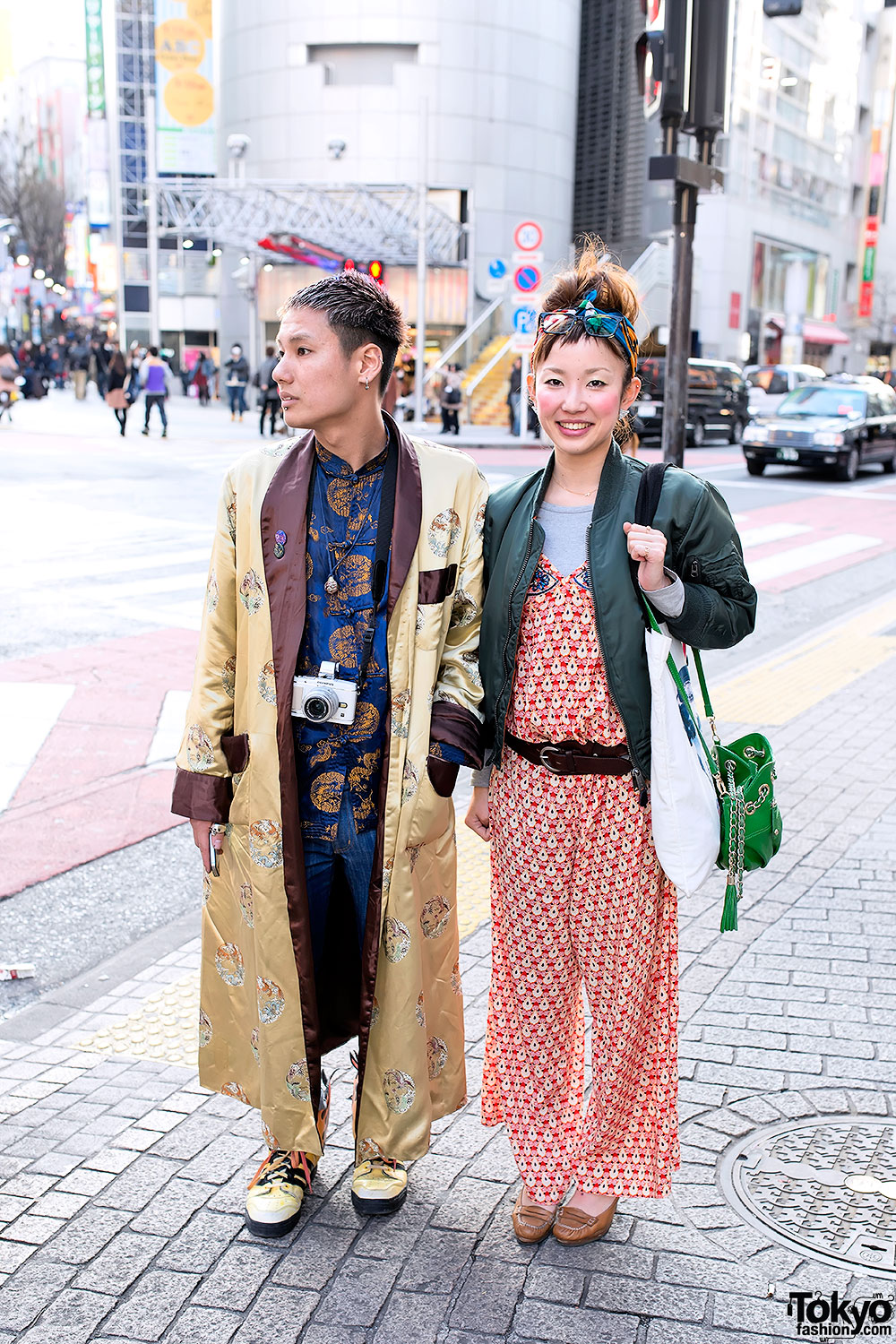 Guy in a silk robe and Jeremy Scott flame sneakers with a girl in a print jumpsuit & bomber jacket on the street in Shibuya.
Read the full article »