Tag:
layered chain necklaces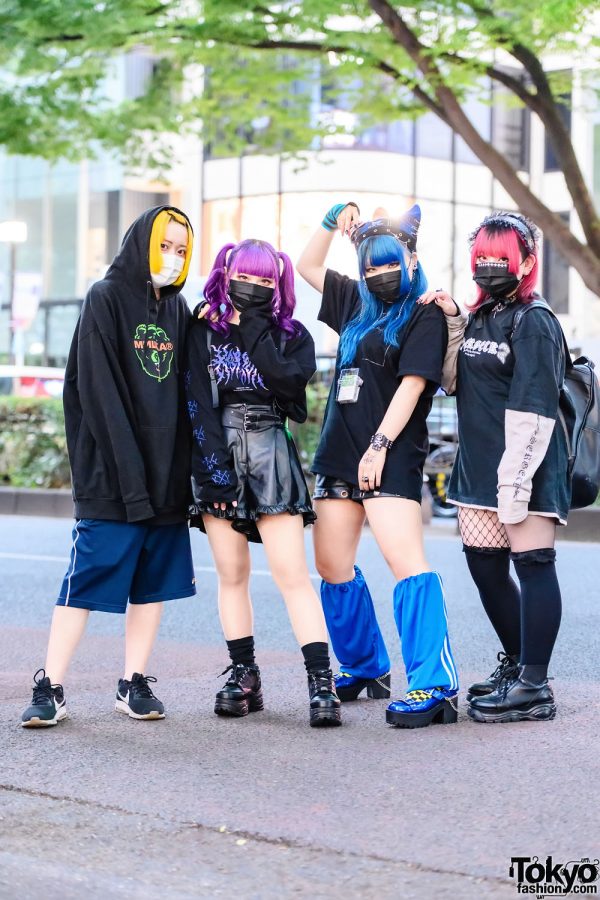 In Harajuku, we came across this group of 4 pop idols the Japanese idol group, Rainbow Panic, whose colorful hair and dark streetwear looks easily caught our eye. From left to right, they are: Harukyu, Rusuban, Awo and Miu. At
Read the full article »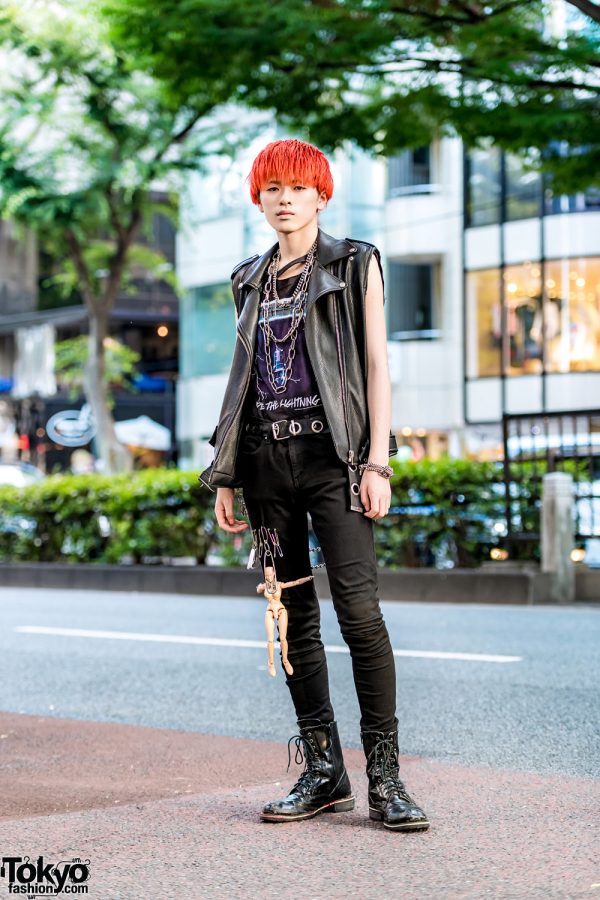 Here's Kanade, whose bright orange hair and edgy all-black outfit caught our eye on the streets of Harajuku. The 20-year-old student stepped out in a punk-inspired look that consisted of a handmade black leather jacket with the sleeves cut off.
Read the full article »