Tag
Marilyn Monroe Japanese Street Fashion
Browsing
Harajuku girls sporting eye-catching red-and-black streetwear styles while out and about on the street.
Read the full article »
Japanese hair stylist sporting a strawberry print blouse, wide leg pants, white sneakers and a red Marilyn Monroe tote bag.
Read the full article »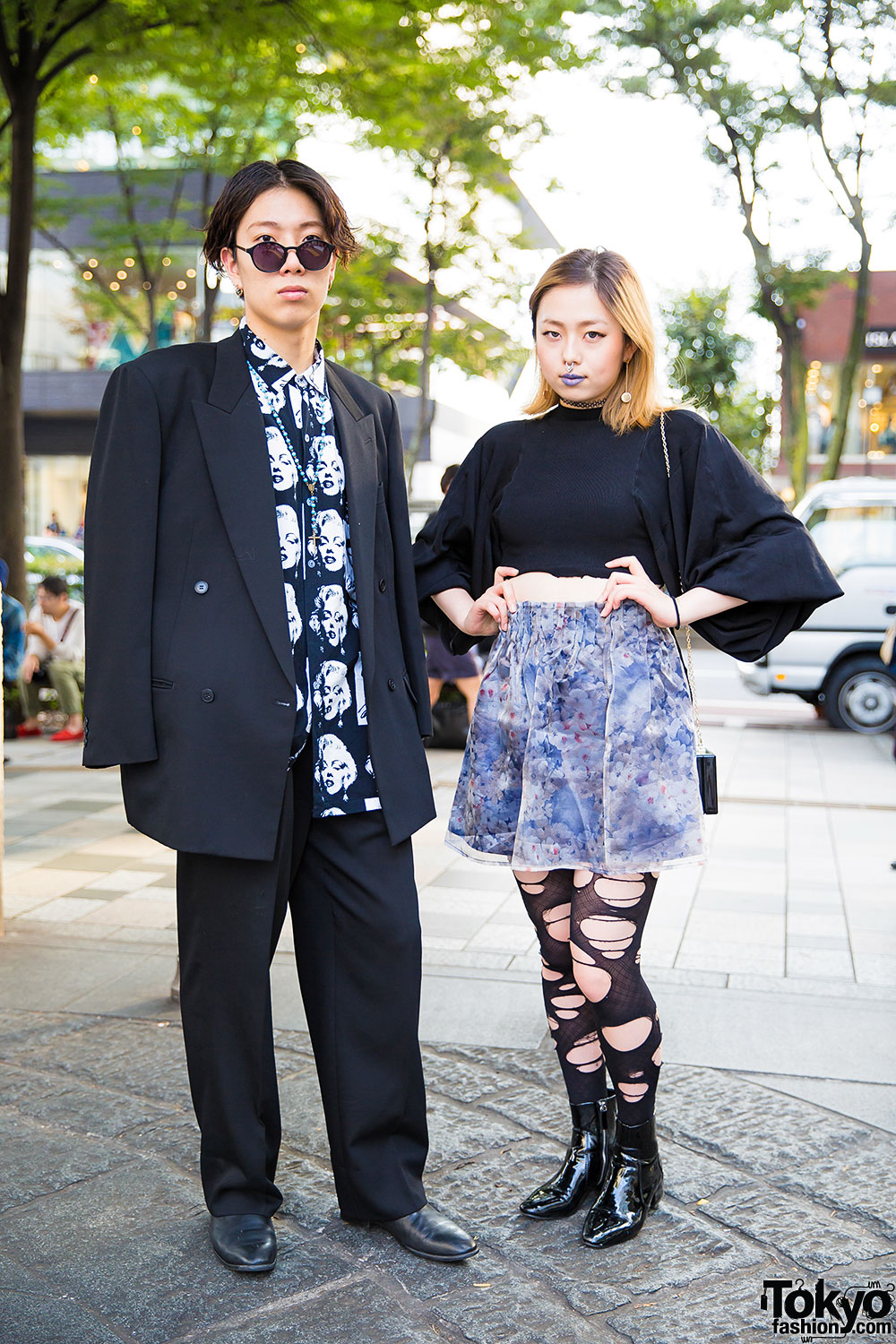 Harajuku guy in black suit with Marilyn Monroe shirt, golden accessories & black shoes vs. Harajuku girl with purple lipstick, black top, paper bag skirt, ripped tights and ankle boots.
Read the full article »