Tag:
printed turtleneck top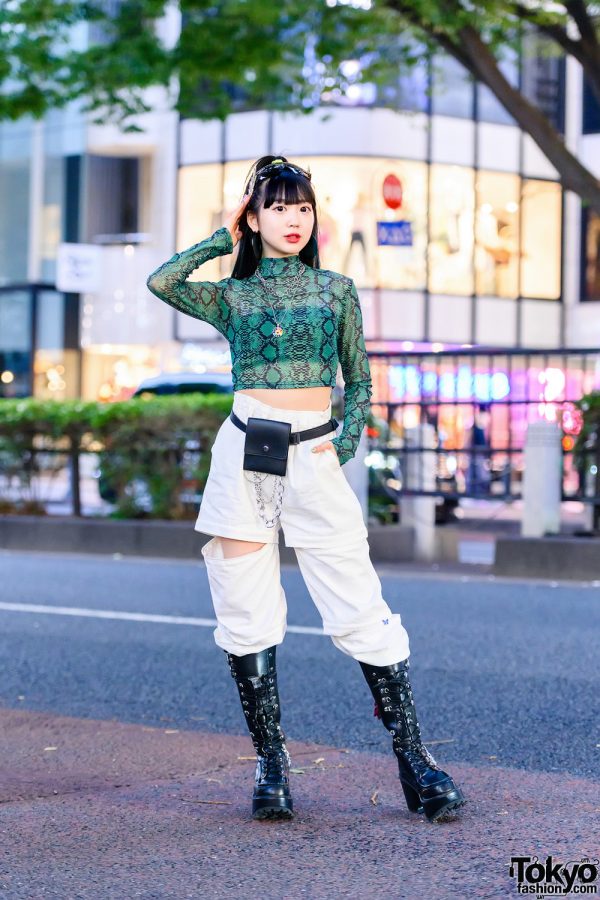 Here's Misuru, the Japanese-Korean street style personality we often feature in our Harajuku street snaps. This early evening, Misuru stepped out in a sheer green snakeskin cropped top, which she wore over a black bandeau top. She styled her printed
Read the full article »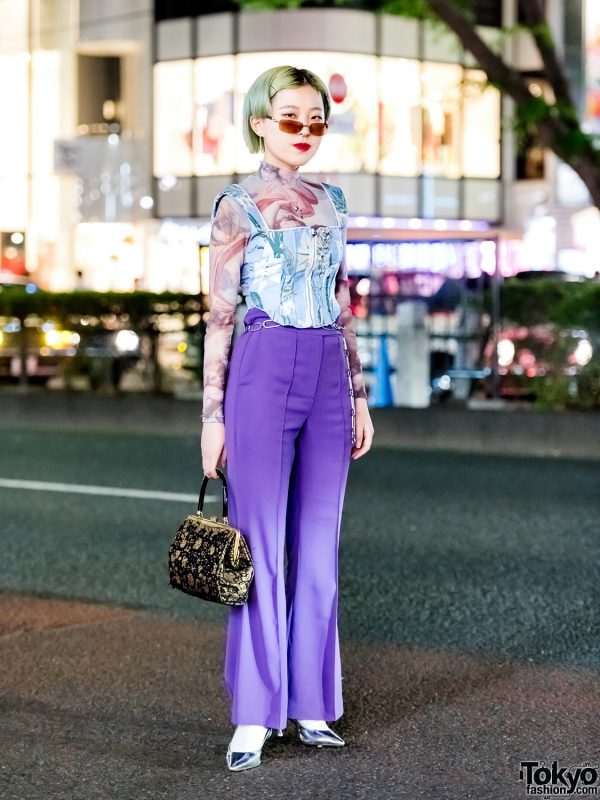 Here's Saki, who brought a dose of feminine charm and low-key glam on the streets of Harajuku. Saki donned a powder blue floral corset top, which featured a front zip closure, wide shoulder straps, white piping, and an asymmetrical hem.
Read the full article »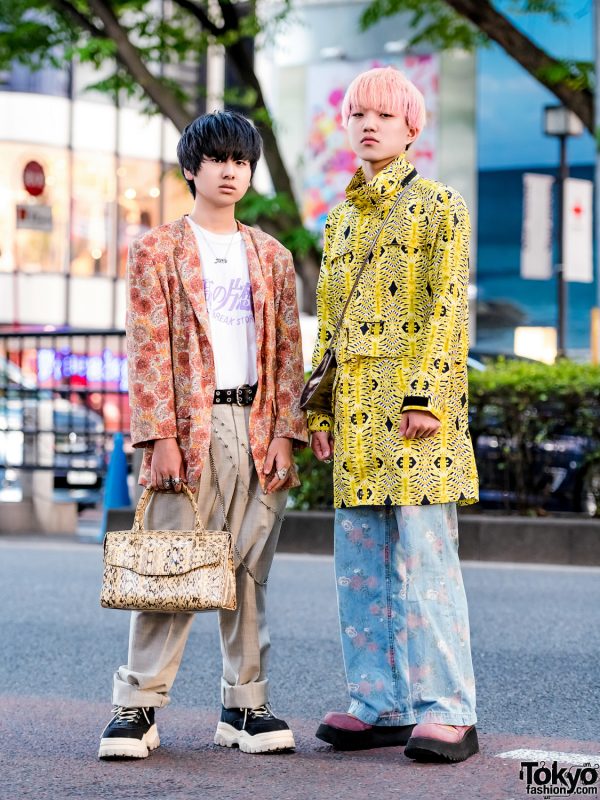 While out for a day outing on the streets of Harajuku, we came across Taira and Kiku, two teens who we often feature on our street snaps. At the left is Taira, a 16-year-old student whose ensemble consists of a
Read the full article »