Tag
Quilted Chanel Handbag Japanese Street Fashion
Browsing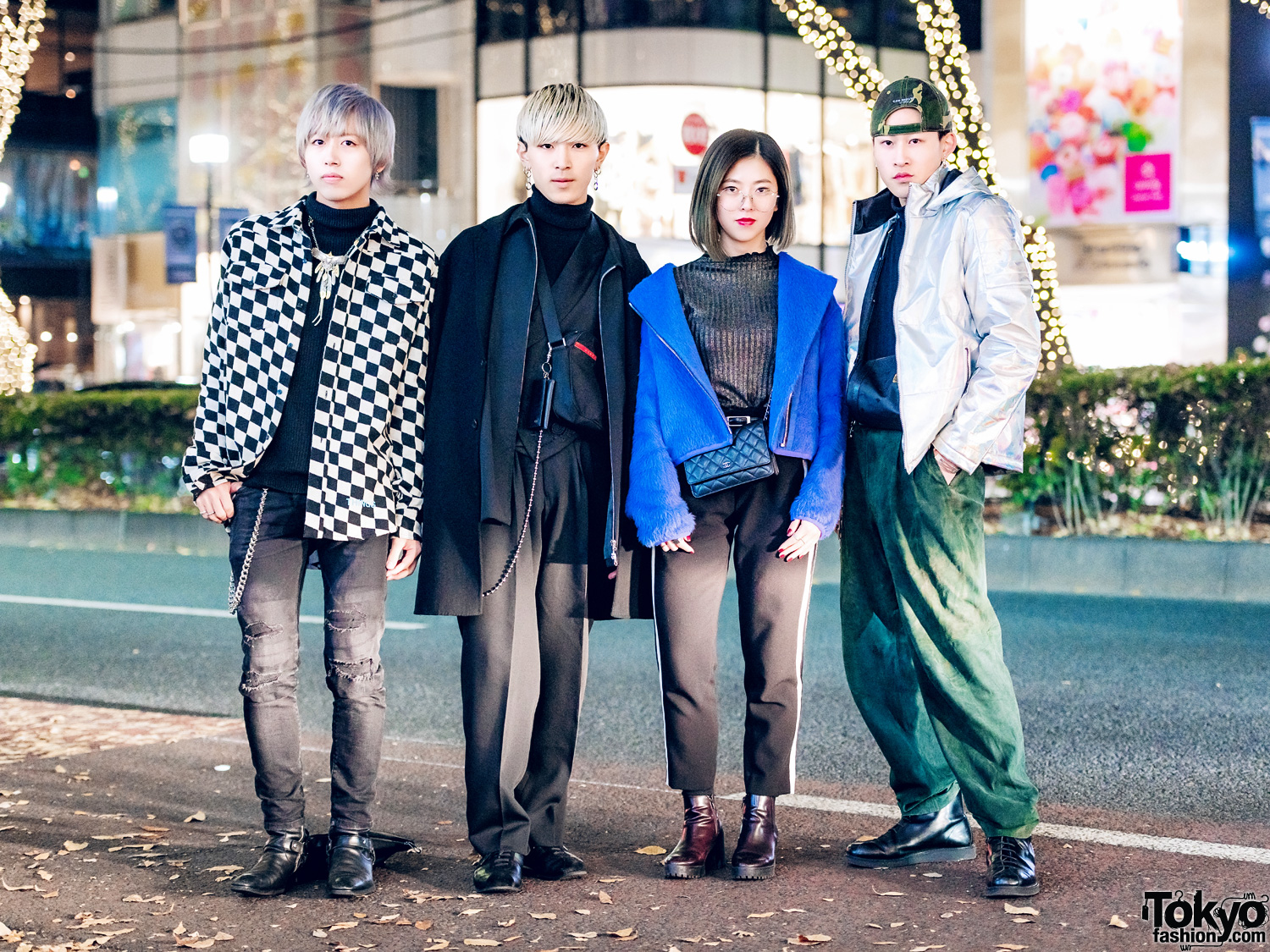 Harajuku group of three guys and a girl dressed in stylish streetwear looks while out and about at night.
Read the full article »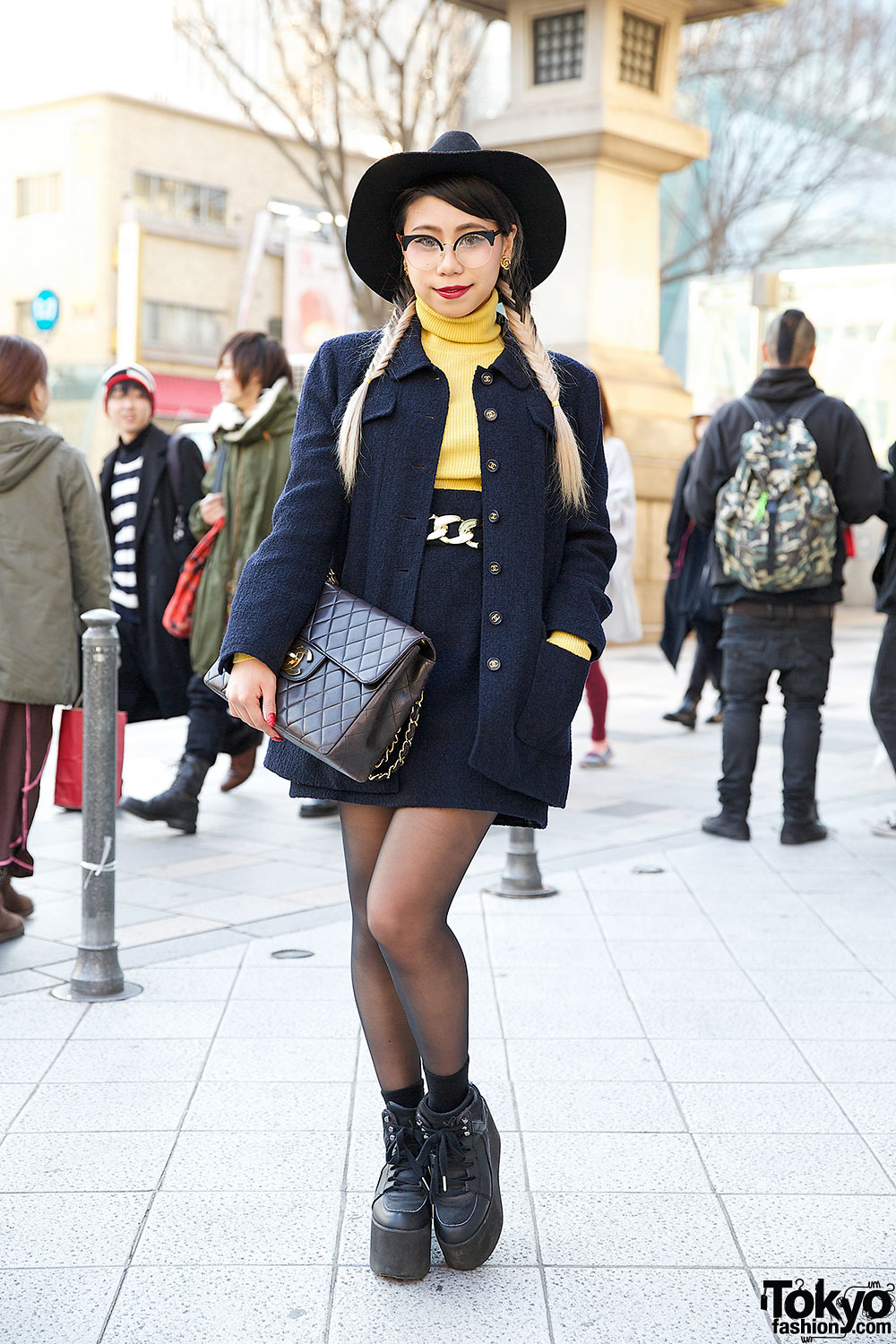 Harajuku girl with glasses, hat and braided hair, wearing a yellow turtleneck, skirt suit, chain belt, quilted bag and flatform shoes.
Read the full article »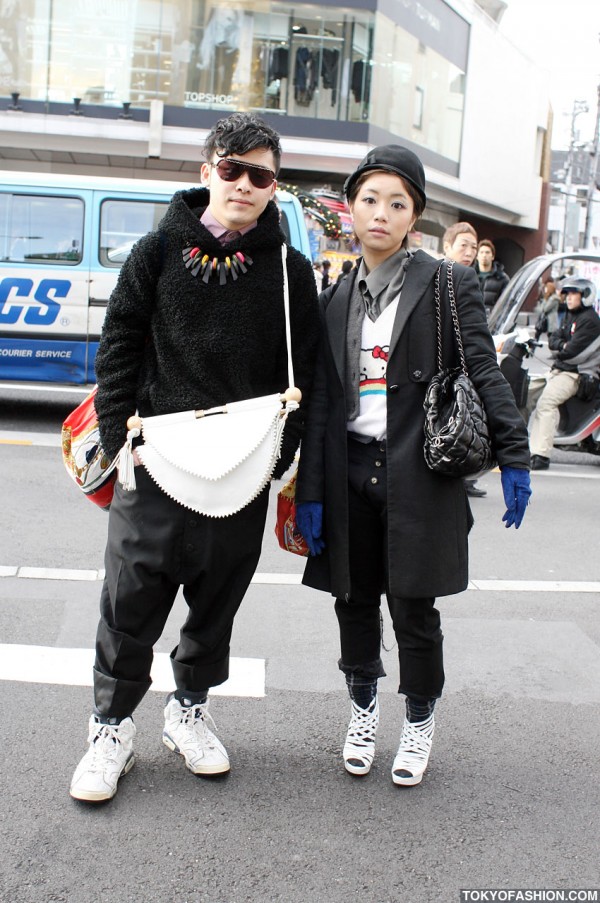 A Japanese guy carrying a vintage Givenchy bag with a girl carrying Chanel and wearing a Hello Kitty sweater in Harajuku.
Read the full article »