Vintage Givenchy x Chanel x Hello Kitty in Harajuku
This Japanese guy and girl were photographed near LaForet Harajuku. They are both into vintage fashion, and some of the items that they are wearing/carrying were purchased at vintage shops in Tokyo. The guy is wearing a fuzzy hooded sweater, cuffed sarueru (drop crotch) pants, and white Nike Air Jordan sneakers. His accessories include sunglasses, a vintage Givenchy bag from EVA, another bag, and a large necklace. He said that his favorite brand is Chanel.
The 18-year-old girl is wearing a vintage-looking hat, a coat over several layers of tops including a Hello Kitty sweater, Nemeth pants, and white heels. Her accessories include a quilted Chanel handbag and another bag, also from the famous Daikanyama vintage shop EVA. The second bag the guy is carrying may be from EVA as well, not sure.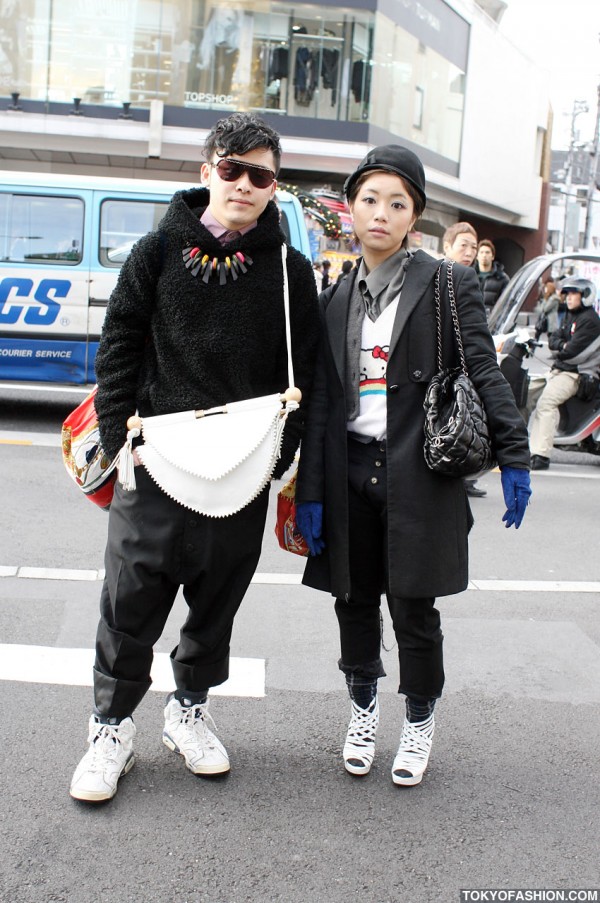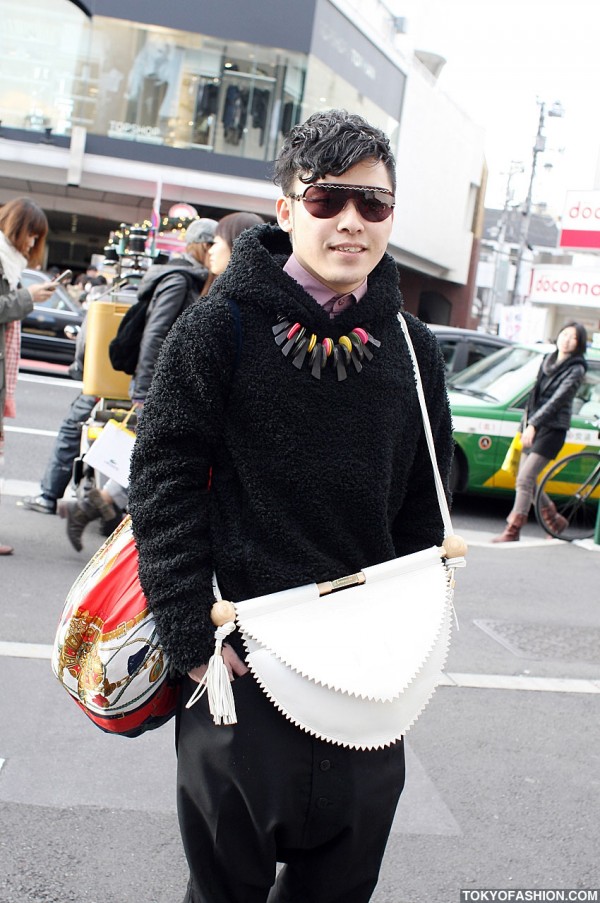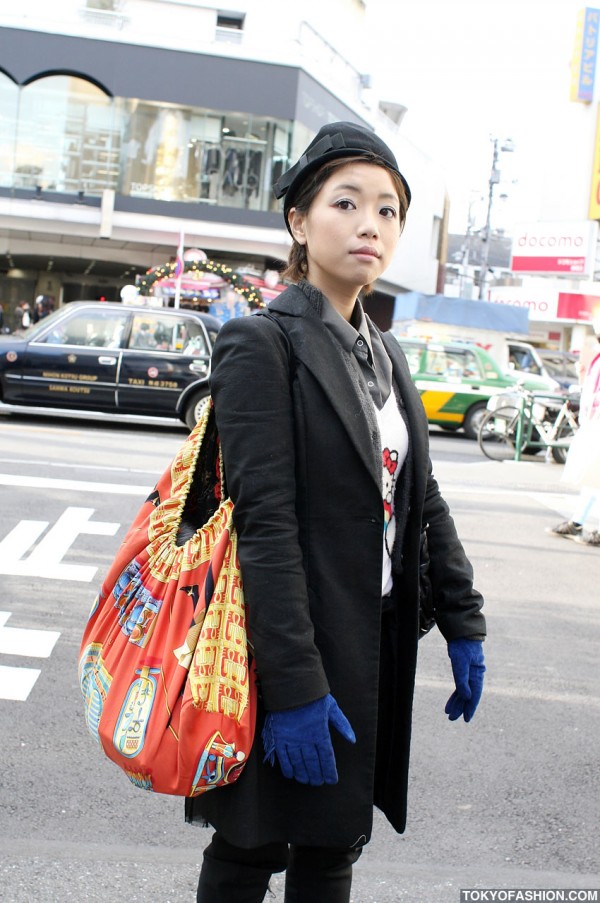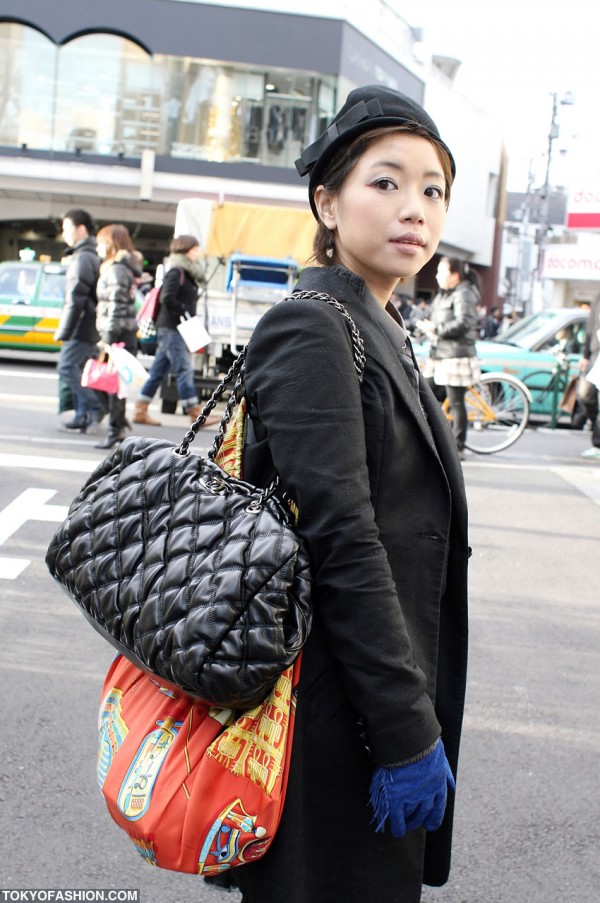 Click any picture to enlarge it.