Tag
socks & sandals Japanese Street Fashion
Browsing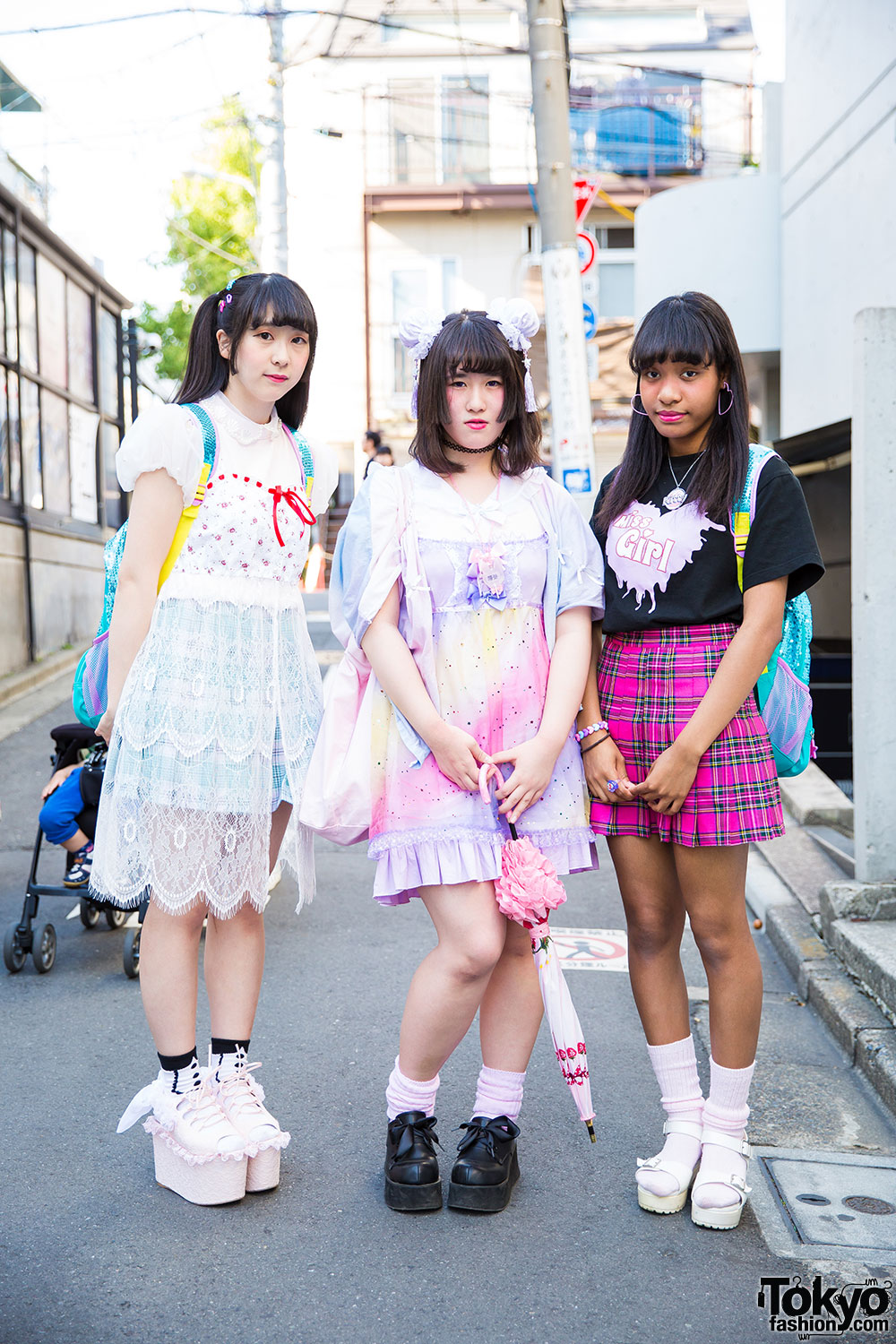 Harajuku girls wearing cute lace and pastel fashion, platforms, odango covers, cute jewelry and Little Mermaid backpacks.
Read the full article »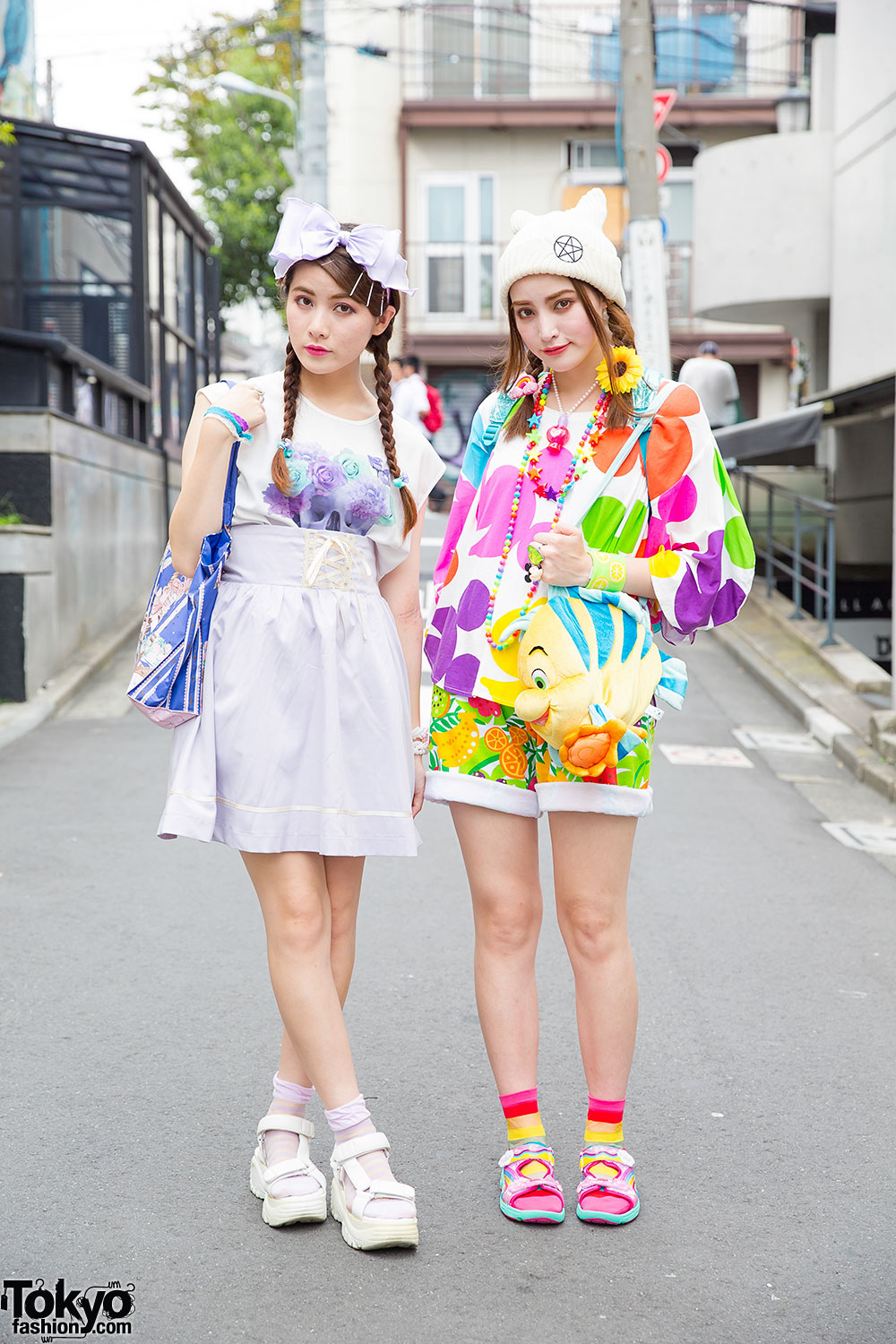 Harajuku sisters wearing colorful t-shirt and shorts, candy jewelry, Disney bags and socks with sandals vs. floral t-shirt, high waist skirt, tote bag, bow & socks with sandals.
Read the full article »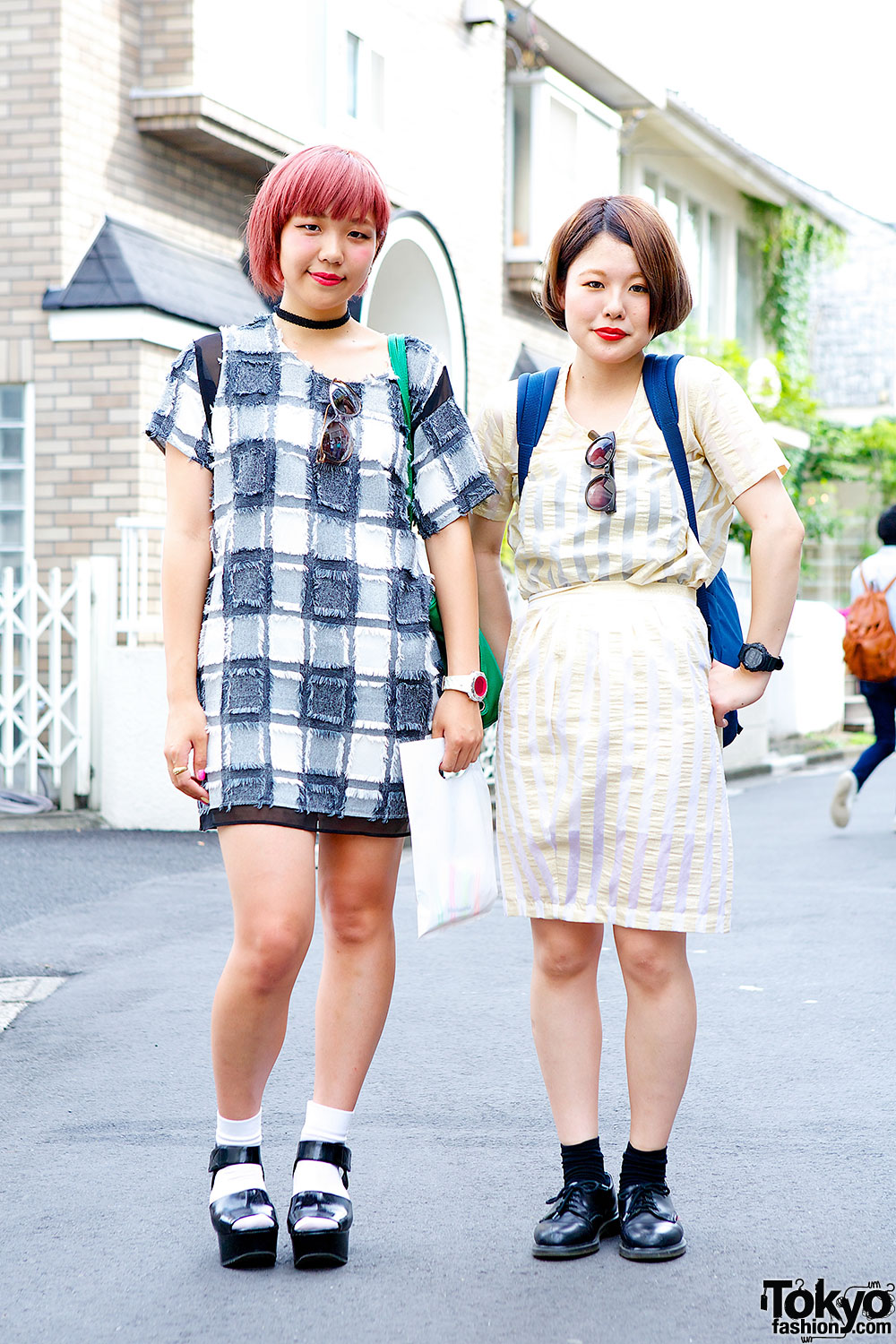 Pink hair, checkered dress & sandals versus bob, stripes & oxfords on the street in Harajuku.
Read the full article »