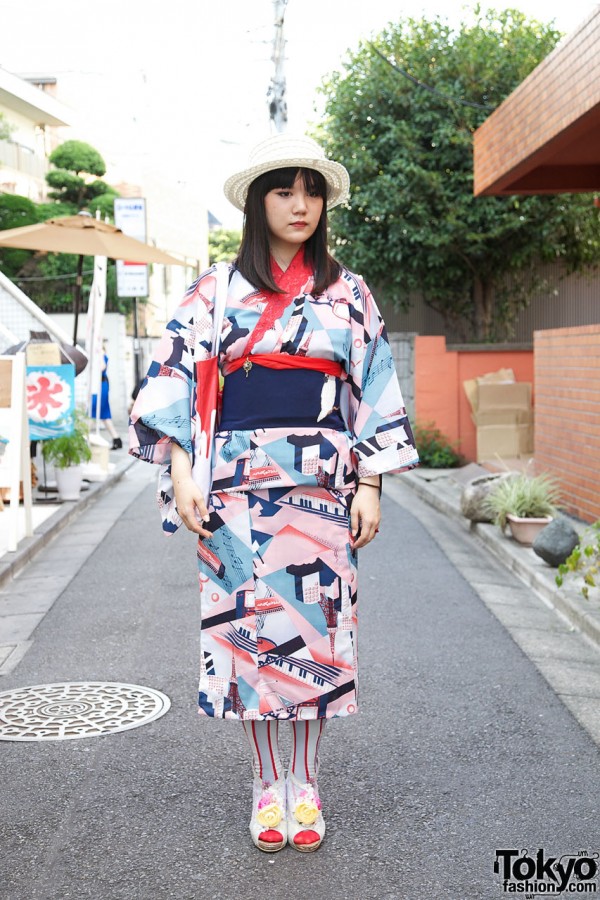 This is a 23-year-old Japanese girl that we met on the street in Harajuku. She's wearing a yukata with a retro print featuring graphics of Tokyo Tower, musical notes, televisions, and other objects. Along with the yukata, her outfit features
Read the full article »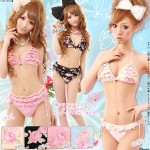 Summer has arrived in Japan and the heat is on! Most of us are content to cool off by hitting the beach or the water park in whatever feels comfortable. But casual swimsuits just won't do for Japan's lovely hime-kei,
Read the full article »

A few weeks ago, I filed a hard-hitting report for Tokyo Fashion about a new wave of flashy and eye-catching summer yukata robes designed especially for gyaruo: dandified males who habitually stalk female prey in the streets of Shibuya, Tokyo.
Read the full article »