Tag
wide collar Japanese Street Fashion
Browsing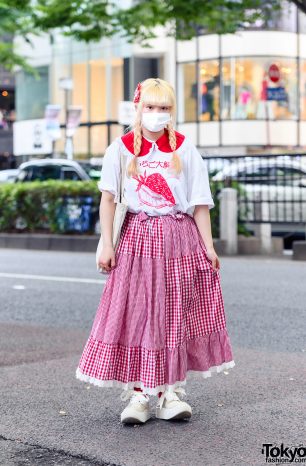 Harajuku girl dressed in gingham look featuring Decotoland shirt, Amatunal skirt and Tokyo Bopper sneakers.
Read the full article »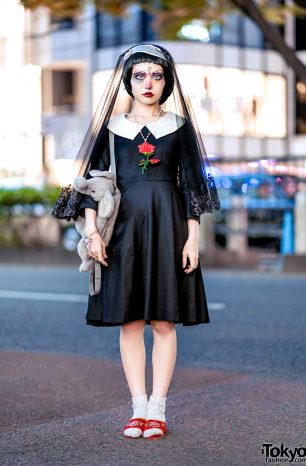 Cold Sleep fashion creator sporting a gothic street style with doll-like makeup and face jewels.
Read the full article »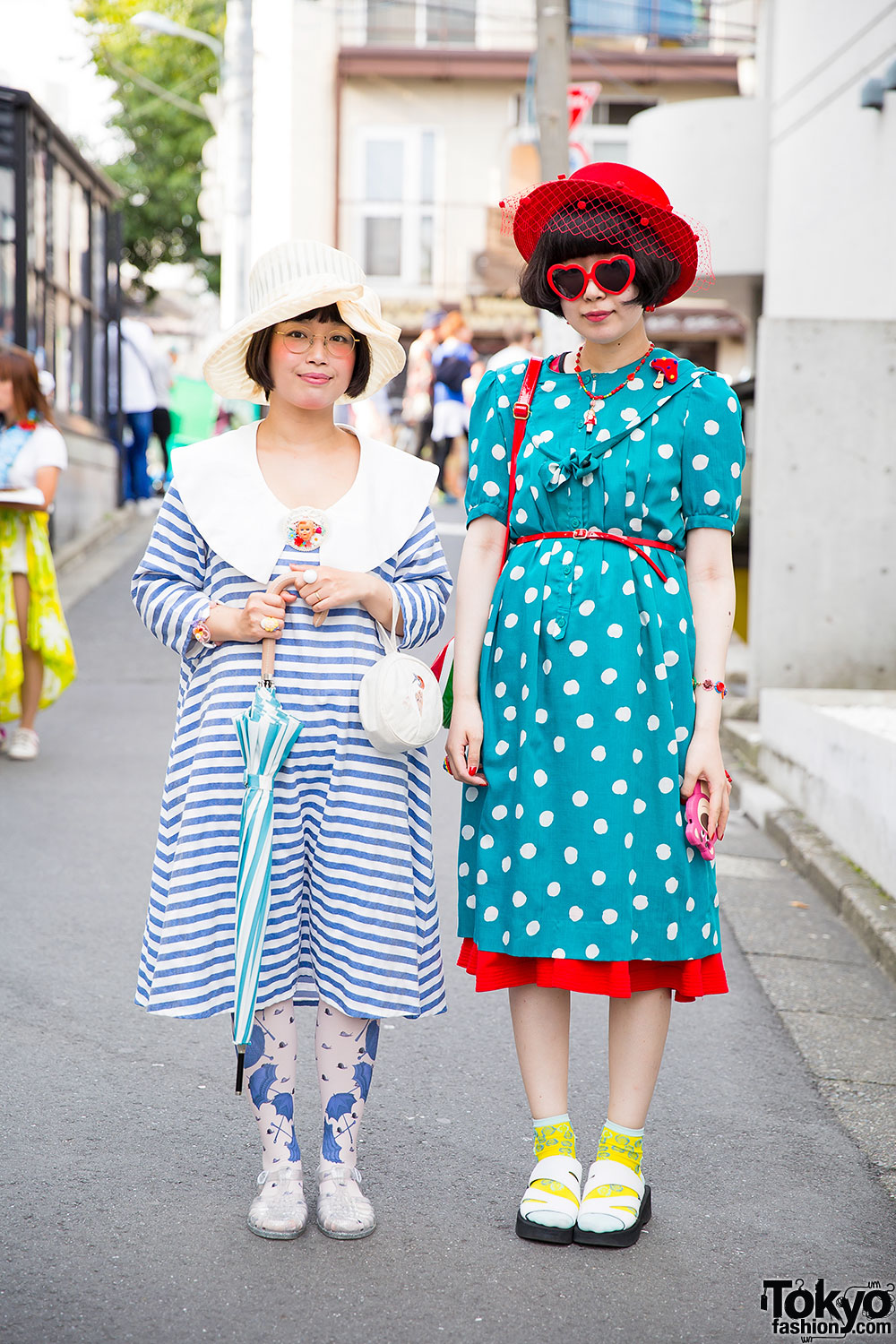 Harajuku girl in polka dot dress with red hat, sunglasses, jewelry & watermelon bag vs. Harajuku girl in striped sailor dress with bird pouch, hat and jelly sandals.
Read the full article »