Tarock Top & Clogs vs. Conocoto Shirt & Kitty Vest
Here are two stylish18-year-old girls that we photographed in Harajuku. The girl on the left Okamoto, a Bunka Fashion College student. Her cotton lace-trimmed top and suede clogs are from Tarock. She's also wearing lace-trimmed ankle socks and a long lace-trimmed skirt from Maniaque.
Okamoto is carrying a Theater Products bag decorated with a fur tail. Her favorite shop is Tarock with Ricco.
The girl on the right is a beautician named Inoue. She's wearing a white shirt and tapestry vest with a kitten print from Conocoto. Her two large tassels are from Tarock and her white shorts are from Otoe. She bought her suede lace up shoes at a flea market. Her bag, which is decorated with a fuchsia chiffon scarf, is from Beyond the Keshiki.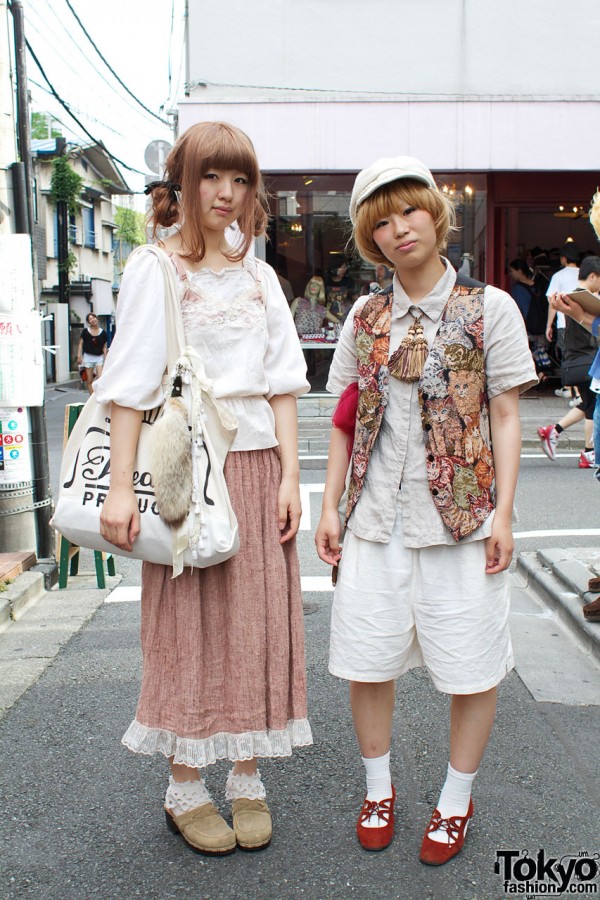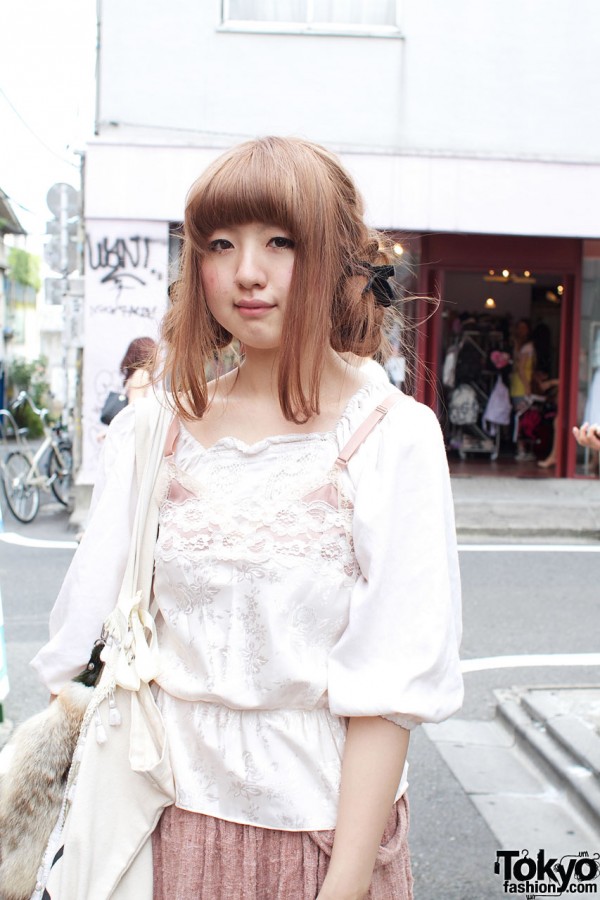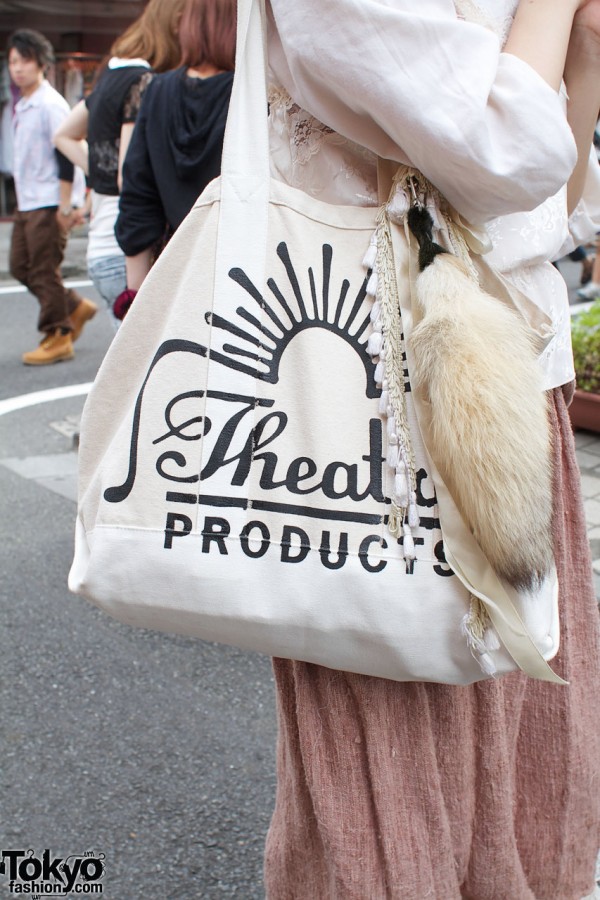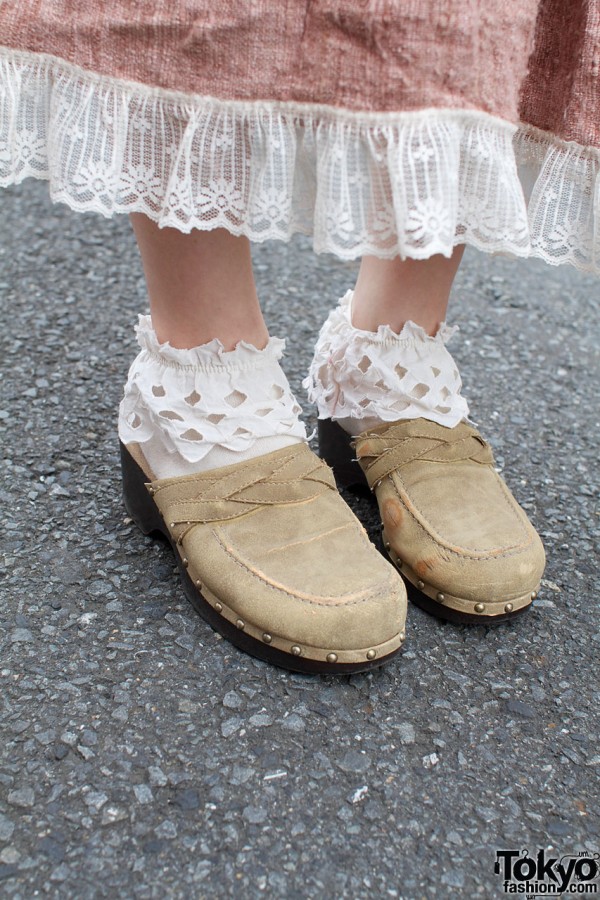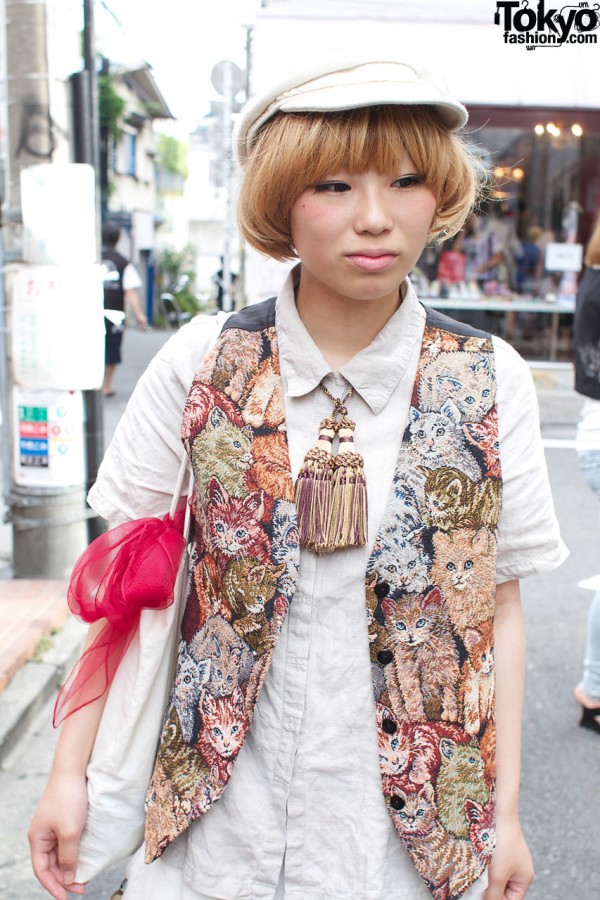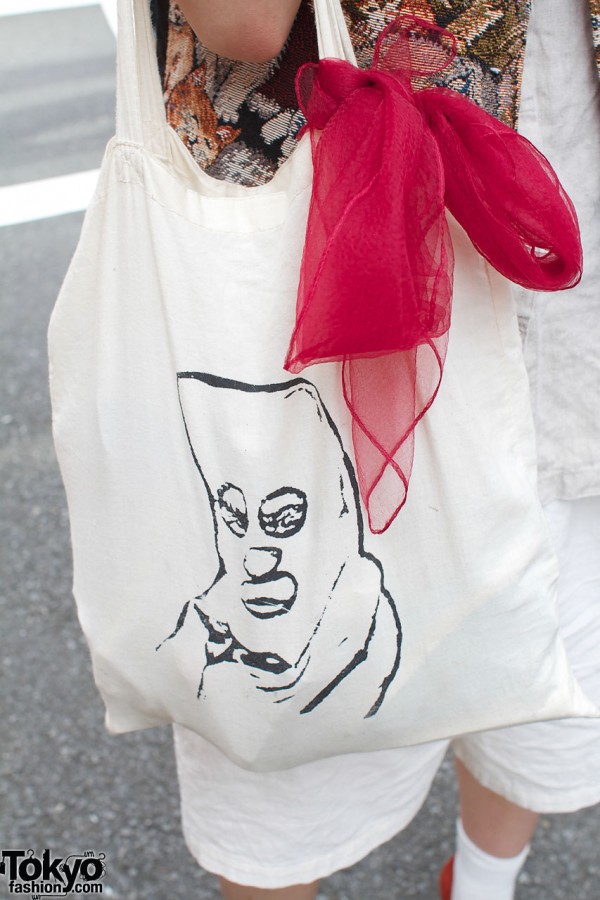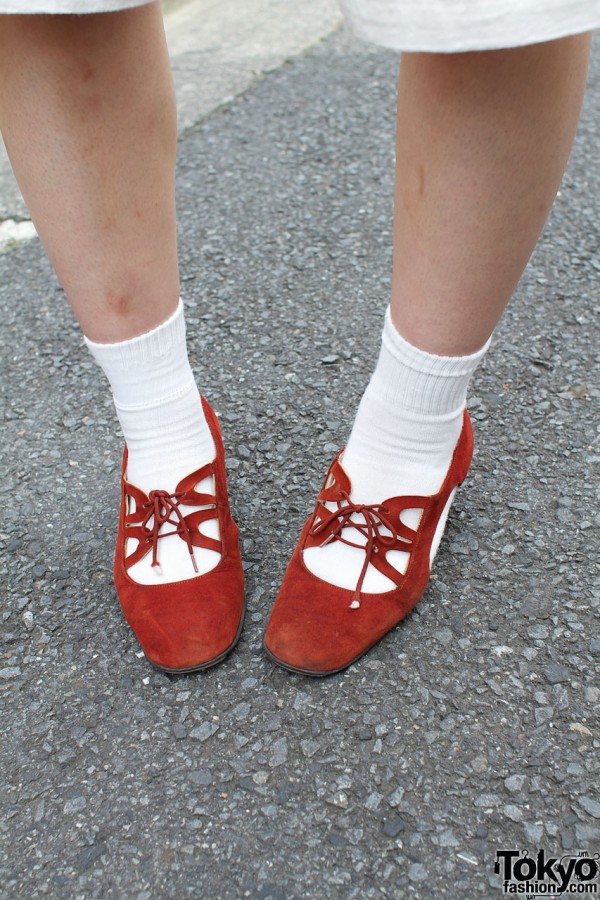 Click on any photo to enlarge it.