The Beatles x COMME des GARCONS – Photos
Pictures of one of the bags from the first series in the COMME des GARCONS x The Beatles collaboration collection have been released. WWD published a photo of the first of the bags today.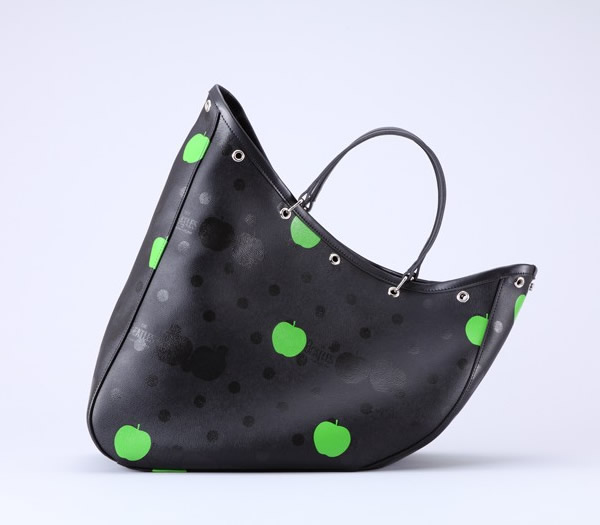 The bag doesn't actually use imagery from the Beatles at all, instead incorporating the logo of Apple Corps Ltd – the record company that manages the Beatles music and legacy. (Someone just taking a quick look at the bag might even be confused into thinking it was a collaboration with Apple Computer, considering how iconic the Apple Computer logo has become with the proliferation of the iPod and the iPhone.)
Rei Kawakubo of COMME des GARCONS told WWD that she wanted to avoid any design that would resemble a Beatles souvenir shop, so instead she focused on a strong conceptual approach for the first series of bags. The licensing agreement is for three years, so there is no telling what direction she might go in with future designs.
According to WWD, the first series of Beatles x COMME des GARCONS items will feature ten different bags all made in Japan using "embossed polyurethane or printed PVC and detailed with metal grommets, embossing and cords". There will also be nine different shirts in the collection. COMME des GARCONS avoided using any leather in the Beatles bags out of respect for Paul McCartney's strong belief in animal rights and vegetarianism.
The prices for the items will range from about $115 for a t-shirt up to $860 for the most expensive bag. The collection will be officially launched November 20th in Tokyo at the Trading Museum, a new Comme store concept in the Gyre building. Yoko Ono is expected to attend the launch party.
Full Article: WWD