Theatre Products & 6%DokiDoki
This cute Japanese girl in satin and lace is Mayuka. On top she's wearing layered white lace from Theatre Products. Her short skirt is black satin. She's also wearing white patterned stockings and white Togo hightop shoes and carrying a white bag with a large carnation graphic.
Her accessories from Theatre Products and 6%DokiDoki include yellow and white ruffled writstbands, beaded necklaces and a Kawaii pendant (so true!).
Mayuka, who works in a beauty salon and is 24, says her favorite fashion brand is 6%DokiDoki.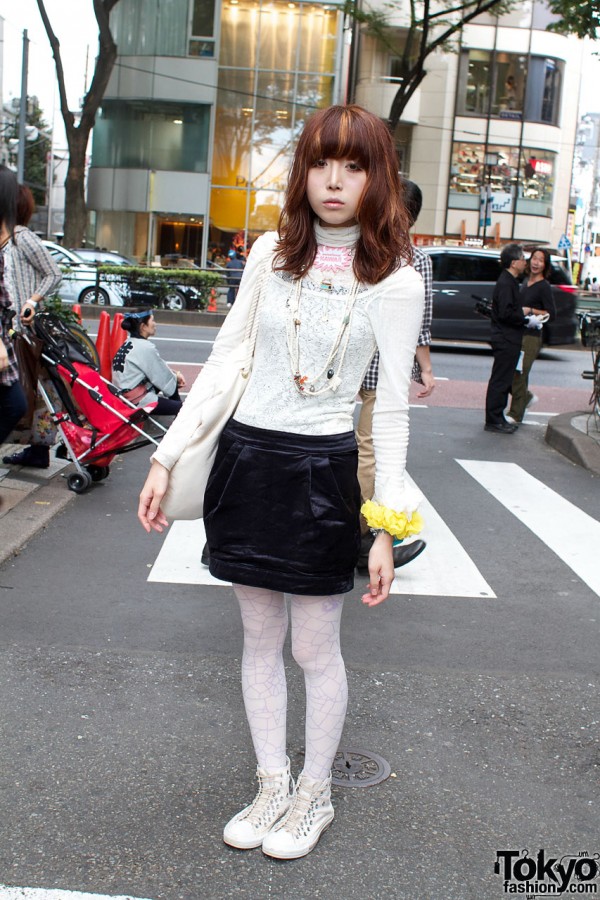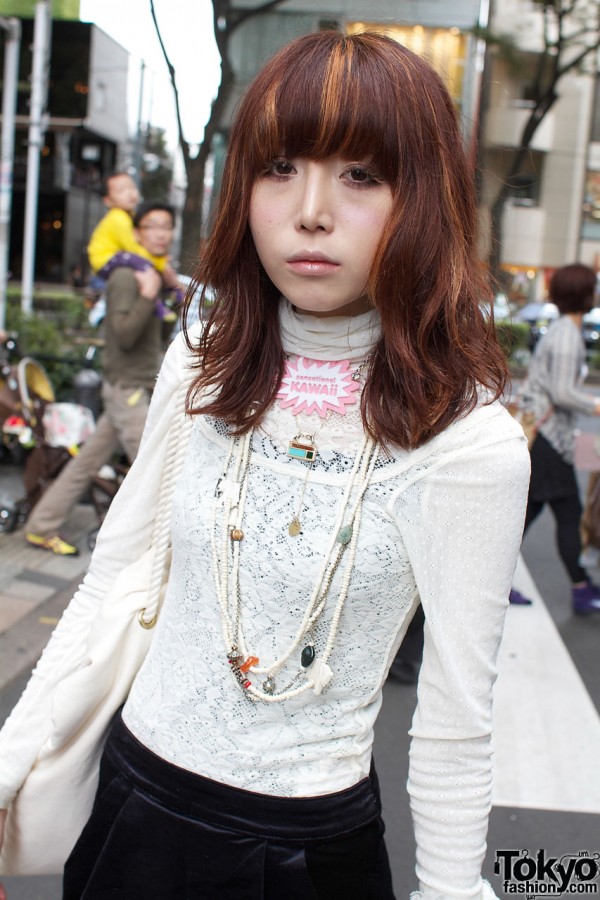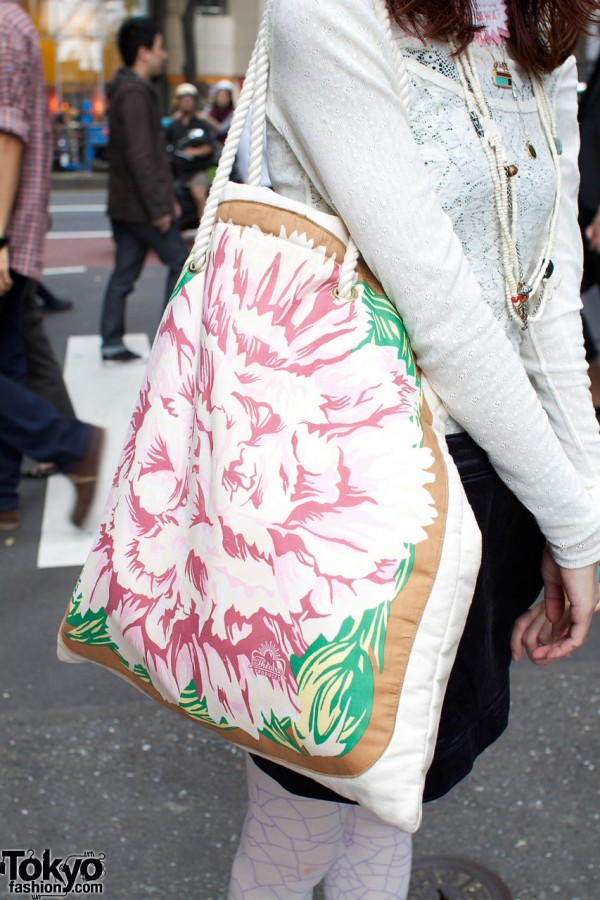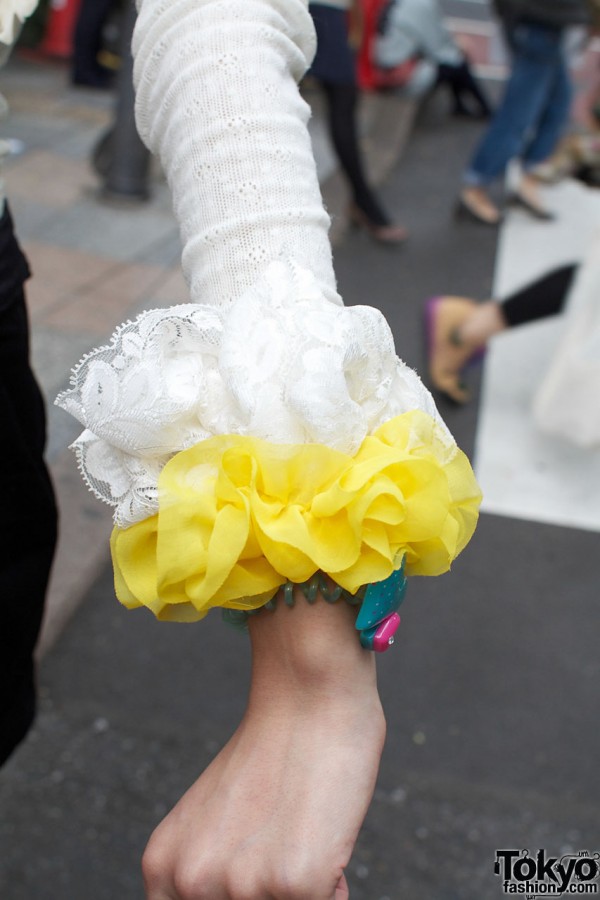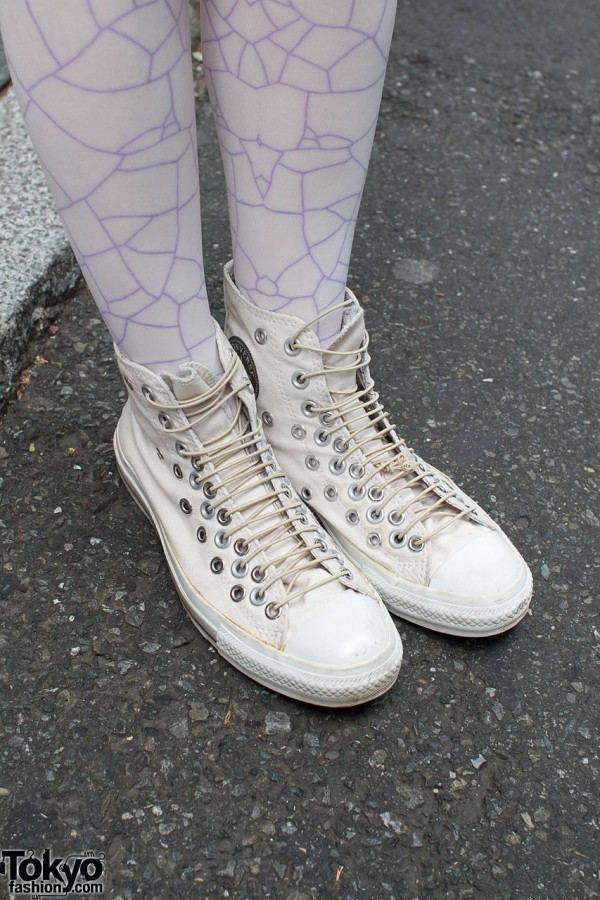 Click on any photo to enlarge it.