Titicaca, Ray Cassin & Converse
This is a cute 20-year-old student named Takahashi who we snapped in Harajuku. Her white ethnic dress with red embroidery and her crochet headband are from Titicaca. Her shoes are Converse canvas hightops and her cross body bag is from Ray Cassin.
Takahashi does her best shopping at resale shops. Her favorite music is from Kaela Kimura, Shakalabbits and Special Thanks.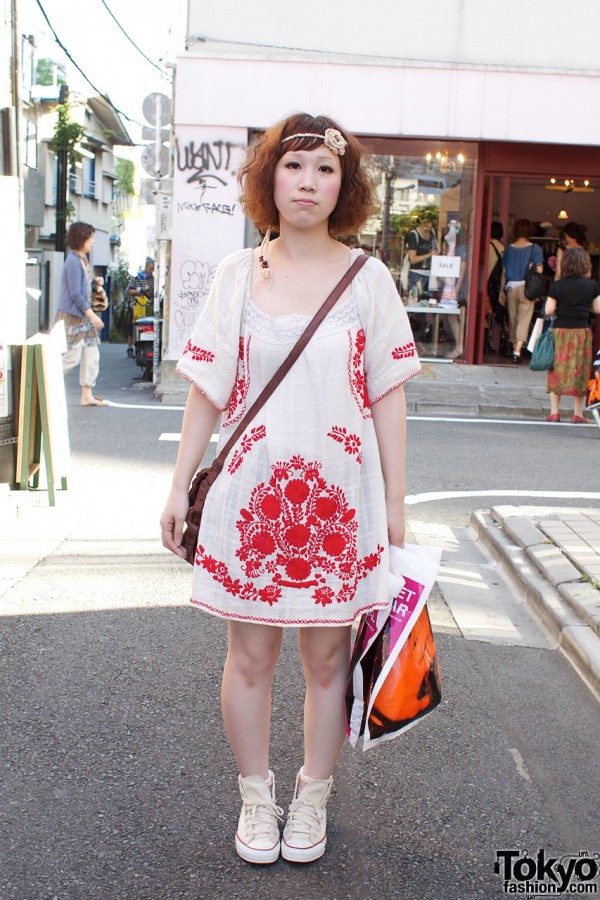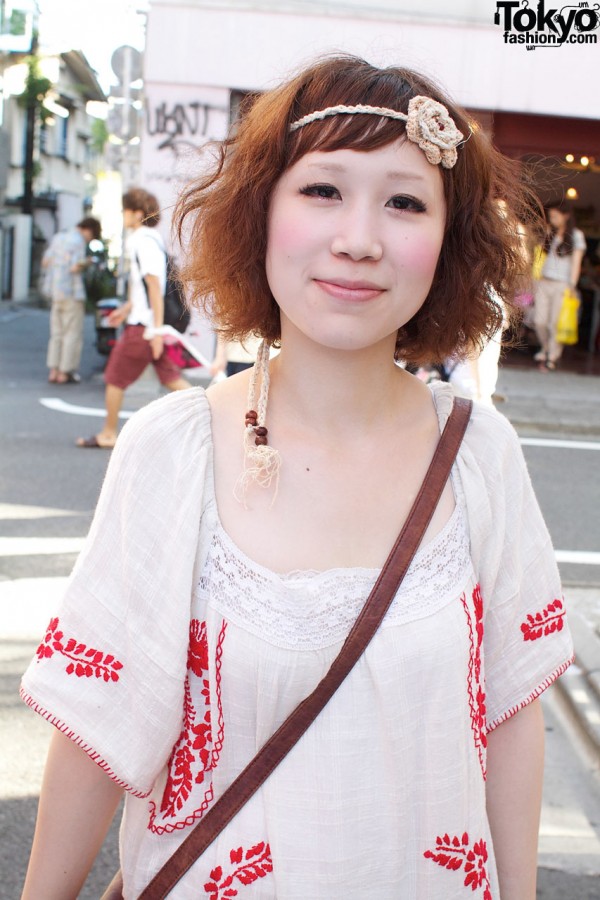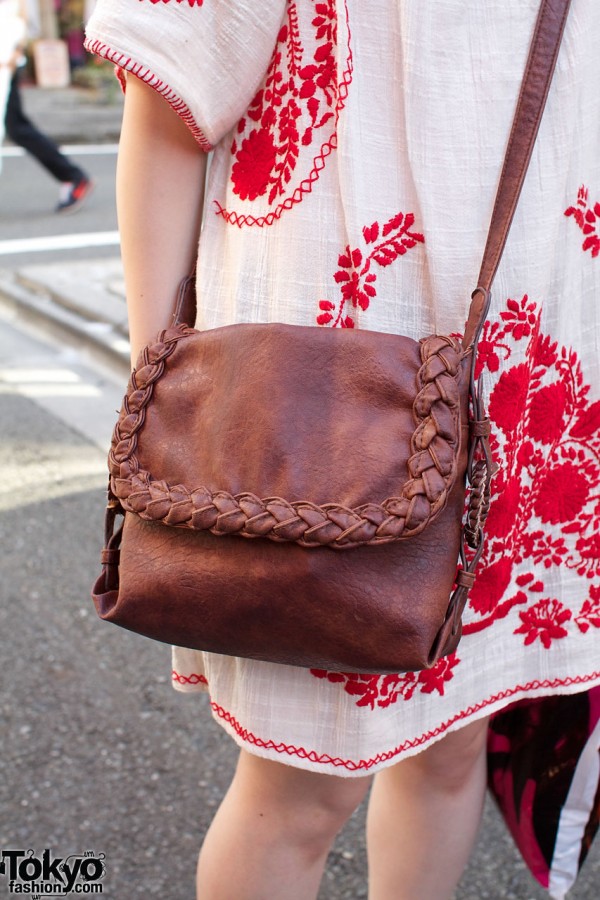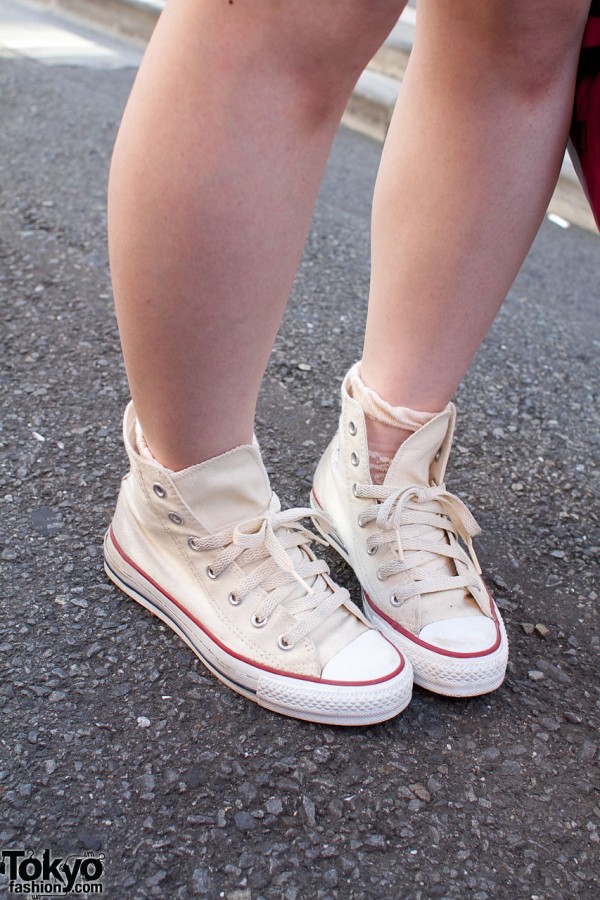 Click on any photo to enlarge it.