Torn Leggings & Shorts Jumper in Shibuya
Two beautiful Japanese girls photographed in front of Shibuya 109 in Tokyo. These two girls were very friendly. The girl on the left told us that she cut her own leggings. Other than the do-it-yourself torn leggings, the blonde girl is wearing a cute shiny black suspender skirt over a white print t-shirt and black heels. The girl with auburn hair is wearing a light blue shorts jumper and sheepskin boots. The girl on the left also has a wrist tattoo and she's wearing heart-shaped hoop earrings. The girl on the right is carrying a pink leather Miu Miu handbag.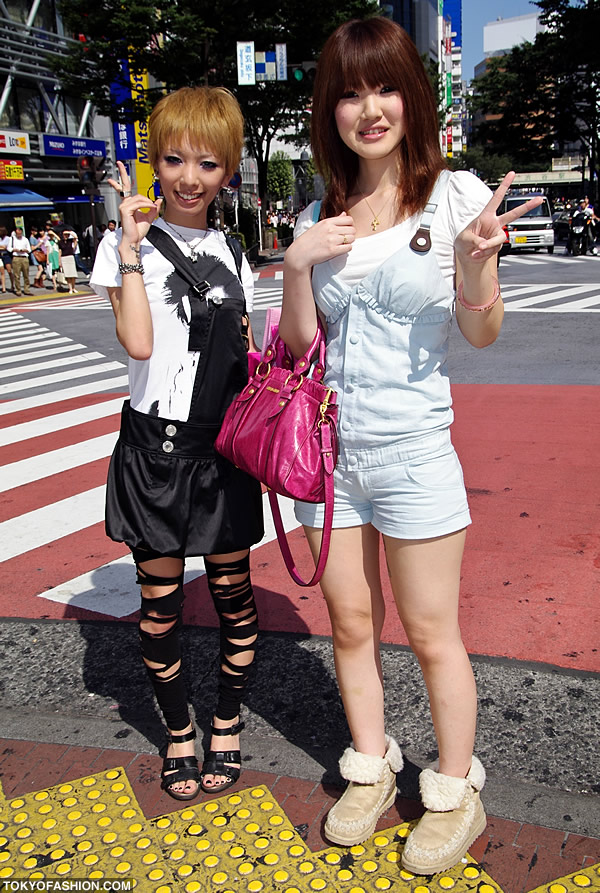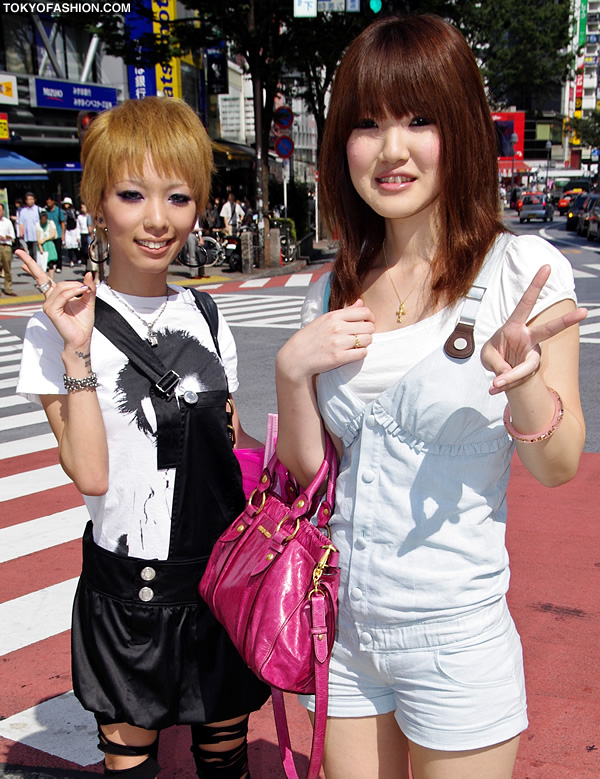 Click the top photo to see it in high resolution.