Trench Style Jacket & Patterned Skinny Jeans
This cool blonde 19-year-old student is Nagashima. He didn't share any information about his attire with us, but couldn't help but notice his style. He's wearing a jacket that looks like a shorter version of a trench coat, a v-neck white t-shirt and blue-and-white patterned skinny jeans. His shoes are pointed black boots. The coolest of shades complete the look.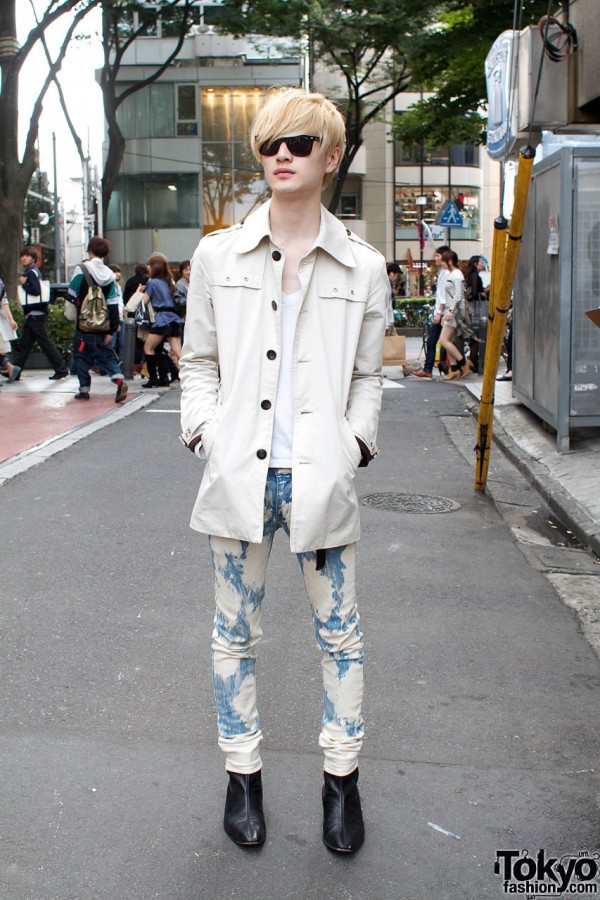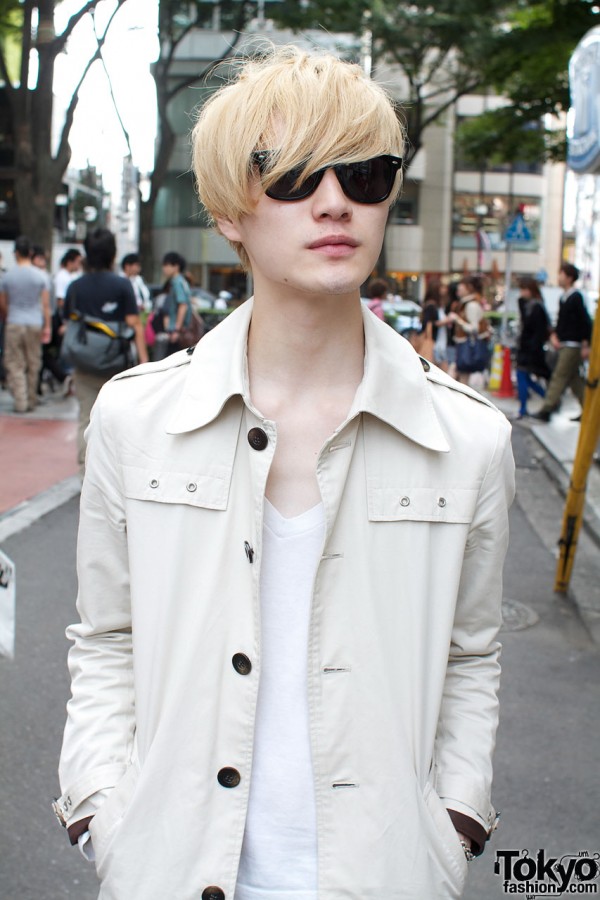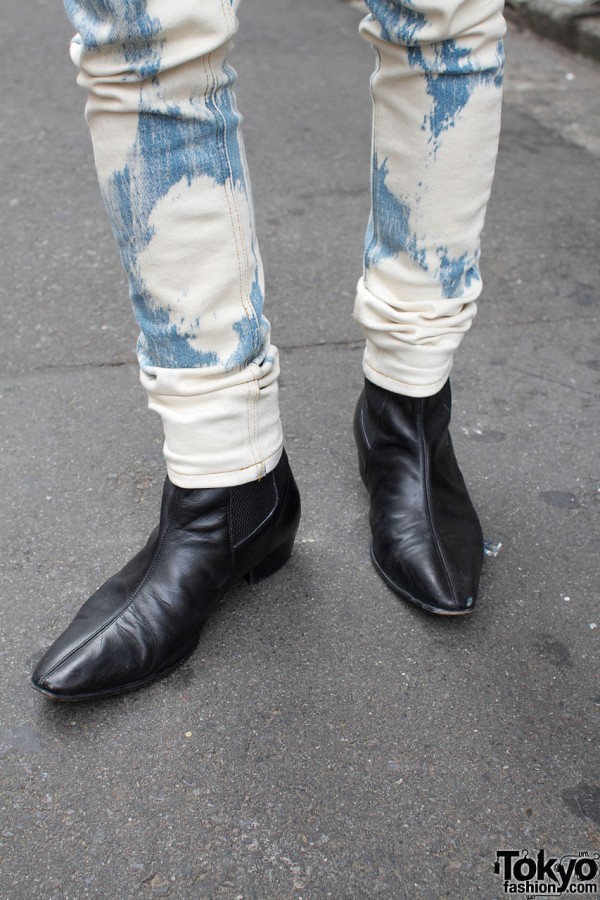 Click on any photo to enlarge it.