Trendy Glasses, Bow Tie & Suspenders
We met this cool Japanese guy with trendy glasses and red hair listening to his music in Harajuku. He's wearing a checked cotton shirt with a bow tie and bright blue suspenders. His embroidered chino shorts are from Tsumori Chisato.
He's carrying a blue LeTour backpack. The final touch are his classic red sneakers from Paul Smith.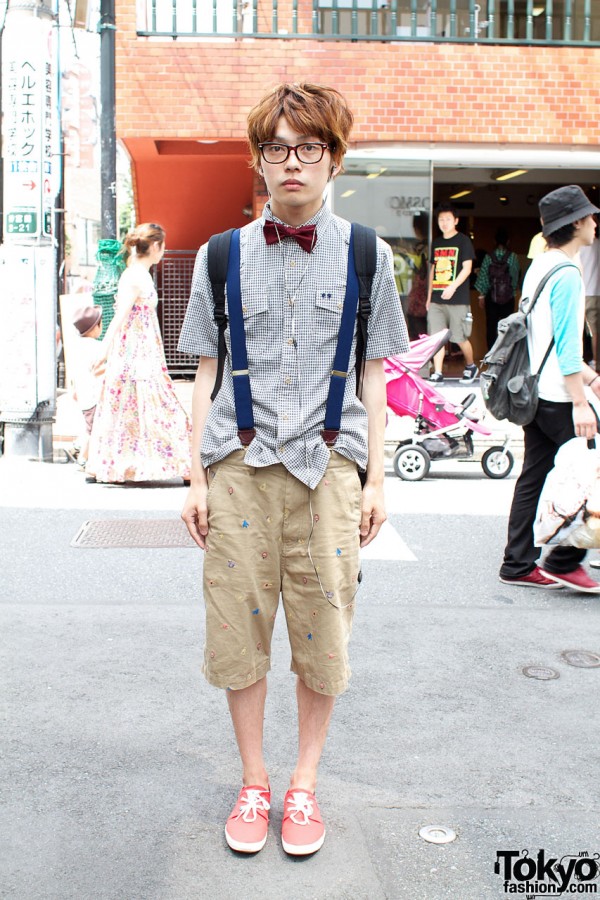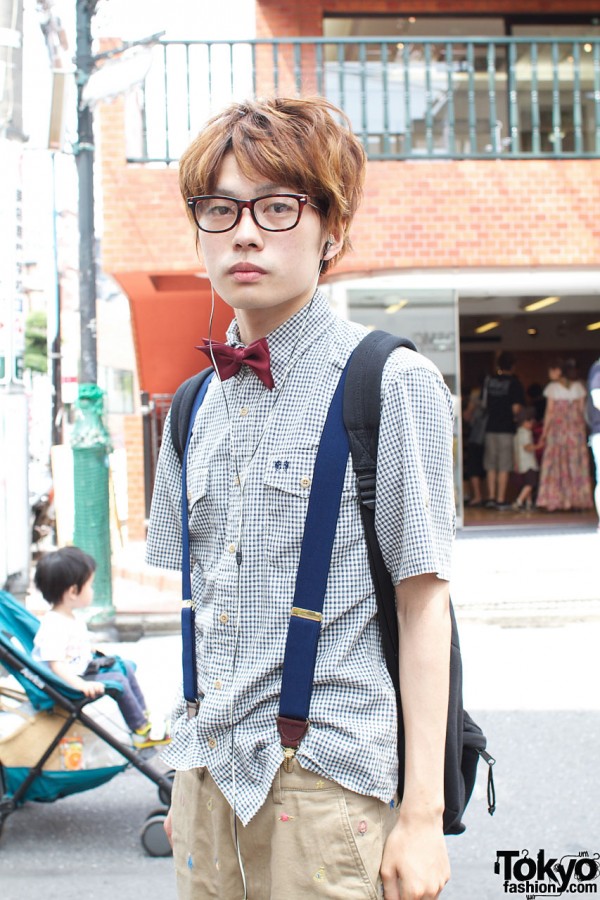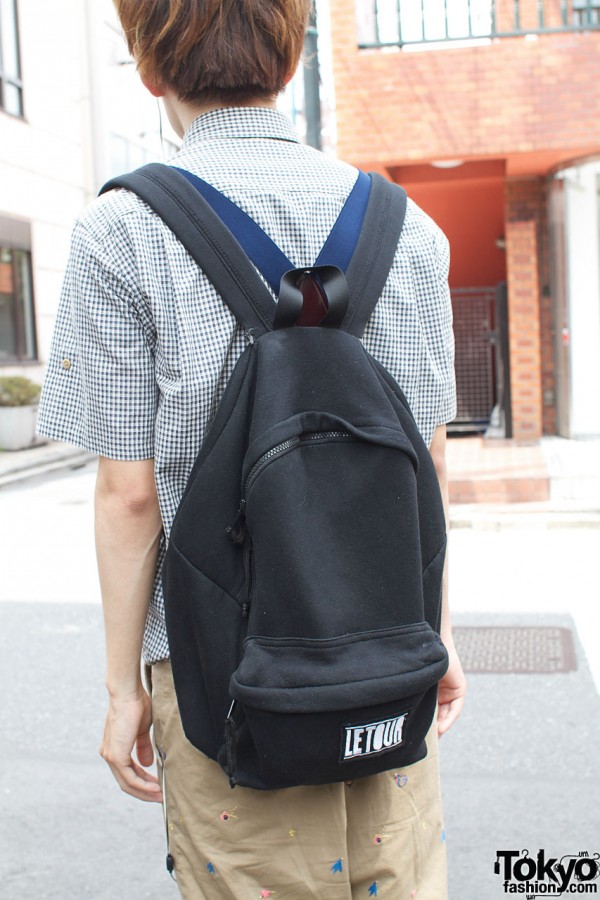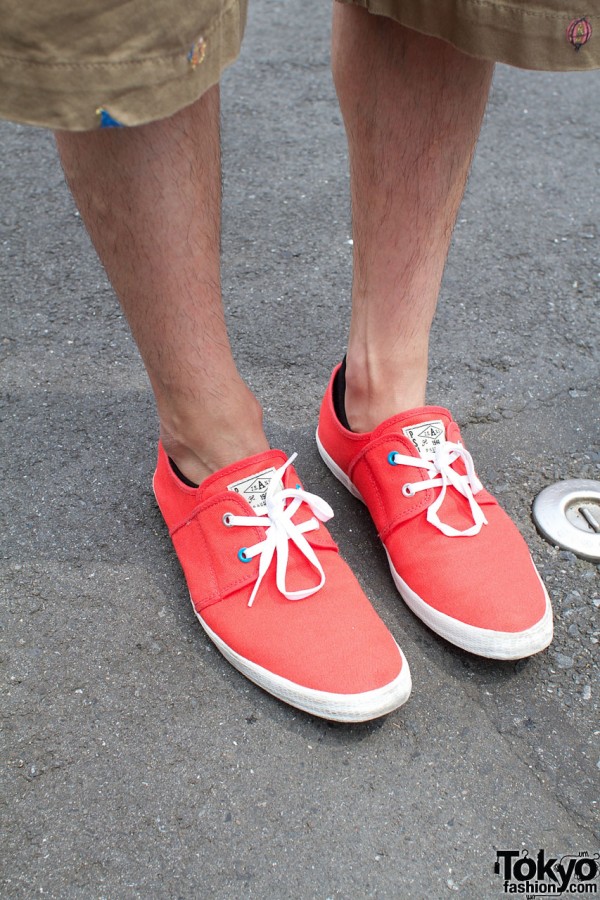 Click any photo to enlarge it.