Two Guys in Harajuku
Here is a summer 2009 street snap of two friendly blonde Japanese guys on the corner of Meiji Dori and Takeshita Dori in the Harajuku area of Tokyo, Japan. These guys first caught our attention because they were carrying matching handbags.
The guy on the left is wearing a zip-up blue and white gingham shirt over a white print t-shirt, white suspender shorts, and white sneakers. The guy on the right is wearing a long black and white striped button up shirt, a black vest, black skinny jeans, black sneakers, a gold necklace, and a gold bracelet.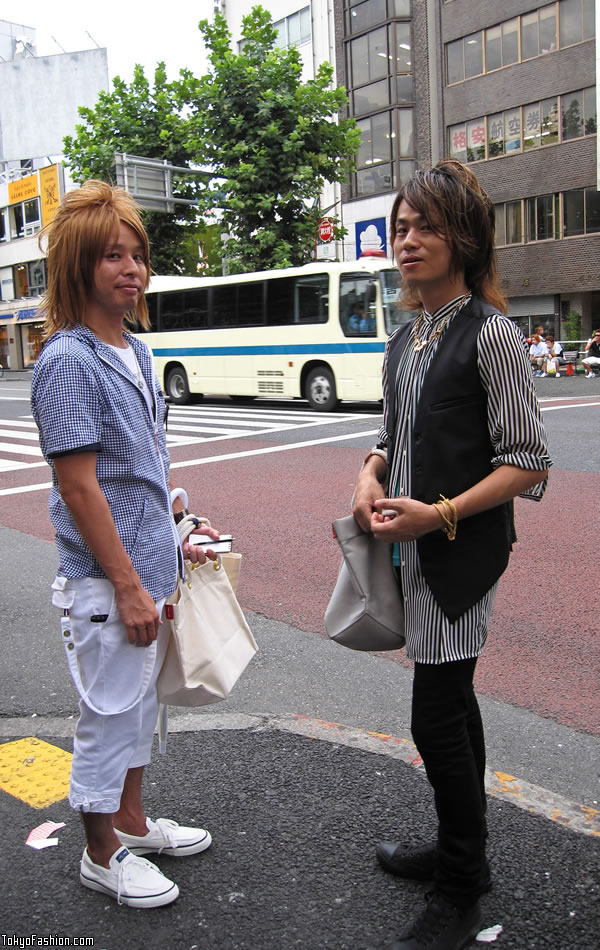 You can click on the image to see a bigger version.