Two Japanese Girls in Wide Belts
These two Japanese girls were photographed on Cat Street in Harajuku. They are both wearing dresses with wide belts – a look that is/was very trendy during the summer of 2009. The girl on the right is also wearing brown leather moccasin boots. The girl on the left is wearing several pieces of jewelry including a bracelet and a long beaded necklace.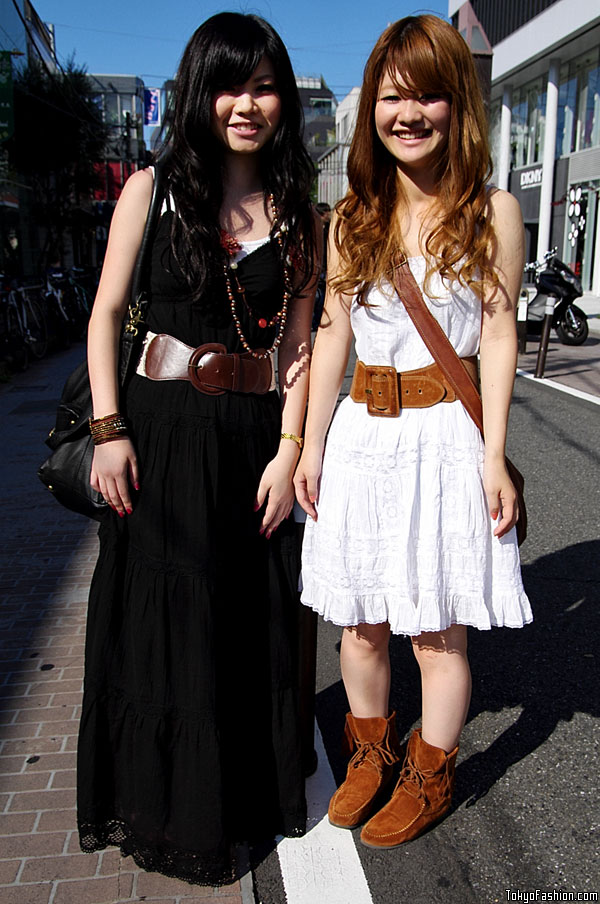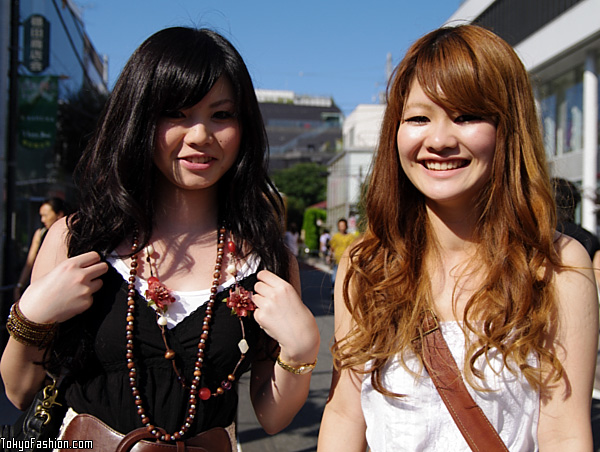 You can click the top photo for a higher quality version.