Two Smiley Japanese Girls in Hats in Harajuku
These two smiley Japanese girls were photographed in Harajuku. The girl on the left is 23 years old. She's wearing a hat, a duffle coat from Ray Beams, a flowery skirt from Beams Boy, knit leggings, and Birkenstock sandals. Her red leather handbag is from No. 44. She said that her favorite shops/brands include Another Edition, Beams Boy, and Journal Standard. As far as music, she listens to Acidman, 10-Feet, Straightener, and The Birthday.
Her friend on the right is 24 years old. She's wearing a hat with a cute bow on it along with a military-inspired jacket from Goocy, a miniskirt from Circus & Co., stockings, and heels from Mystic. Her fringe leather handbag is from Another Edition. She told us that her favorite fashion brands include Another Edition and Mystic, and that her favorite singer is Chara.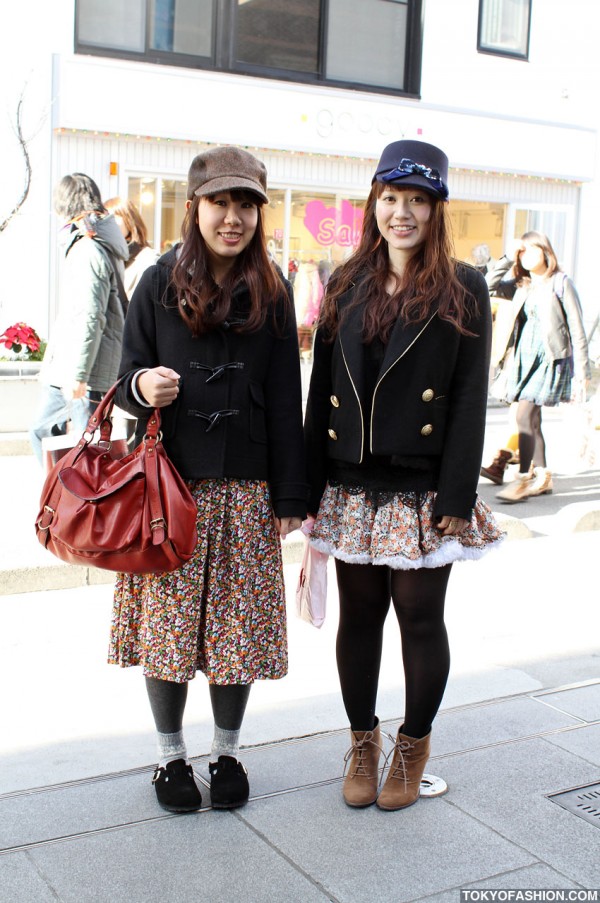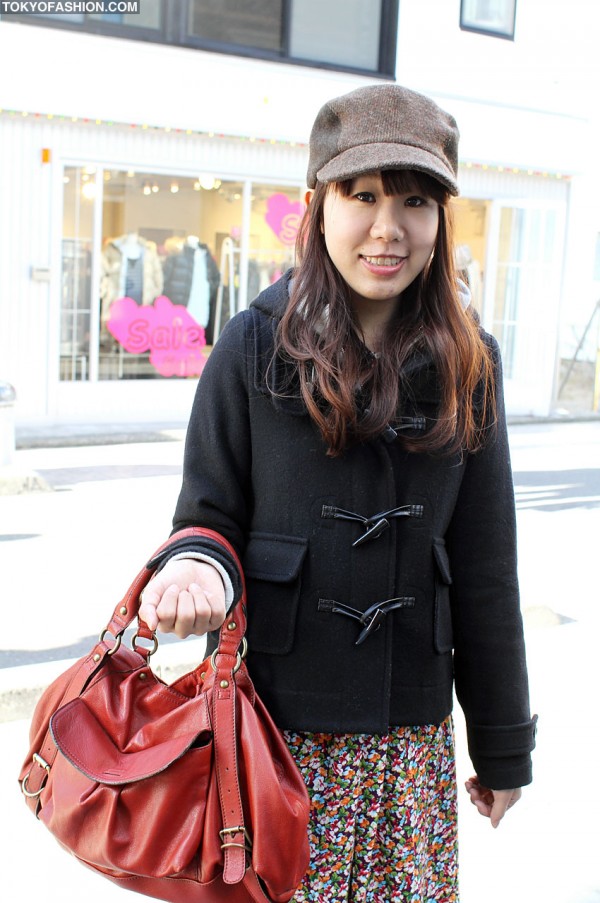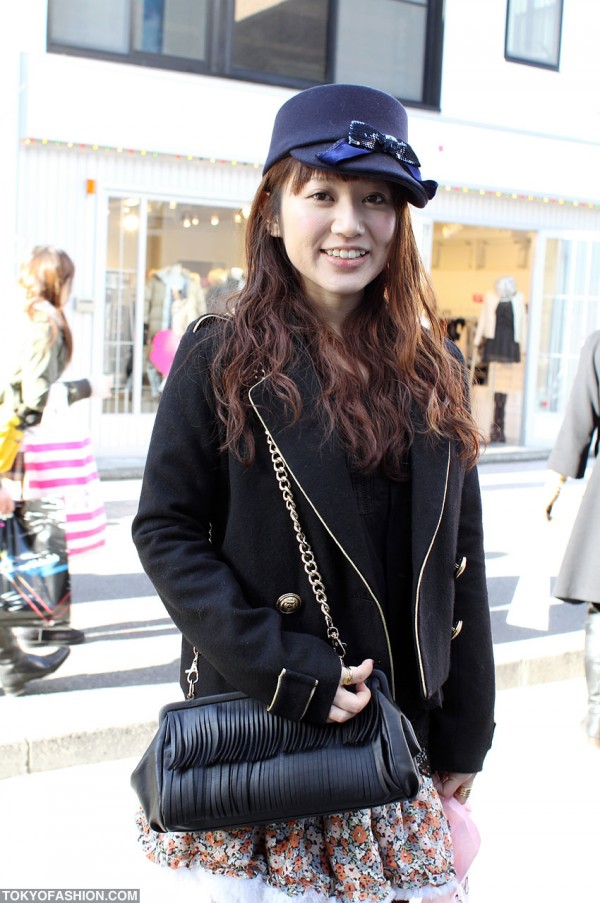 Click any of the pictures to enlarge them.