Ultra-Colorful Thank-You Mart Top & Curly Wig in Harajuku
Eri, who's 22, is wearing one of the most colorful outfits we've seen in Harajuku this season, featuring a multicolor top from Thank-You Mart and equally colorful pants. Her facial decorations include a pearl stud below her lower lip, a nose ring and orange gems below her eyes.
In addition to her bright hat and wig, Eri's accessories from an ethnic store and other shops include a necklace made from crochet medallions, a beaded necklace and a teddy bear bottle on a string around her neck. Her hands are accessorized with orange and pink glittering nail polish, two large silver rings and a small green enameled ring. Cute toys are hanging from her hat and her blue, black and pink graphic backpack. The only part of her outfit that isn't rainbow-hued is her black sneakers.
We asked Eri about her favorite music groups and the answer was System of a Down and Mow Mow LuLu Gyaban.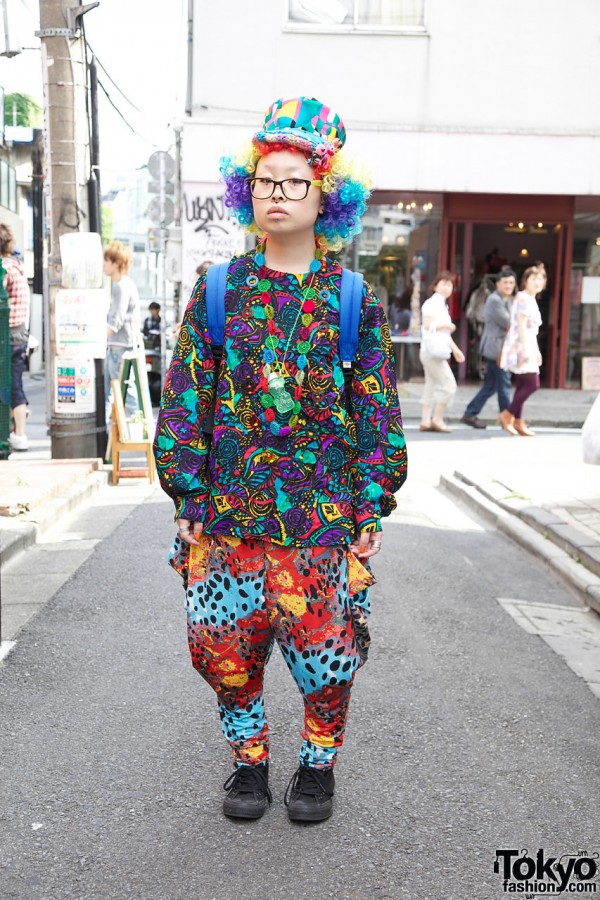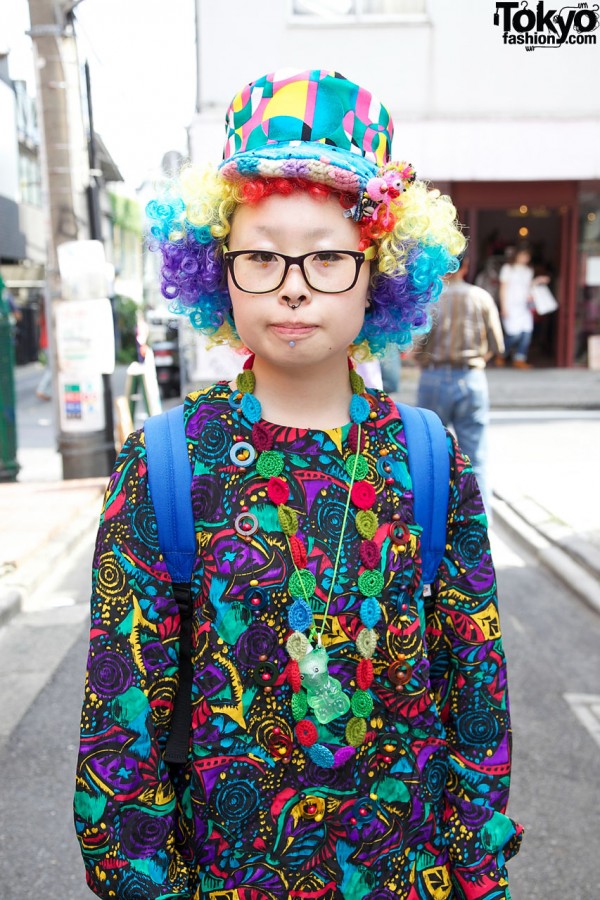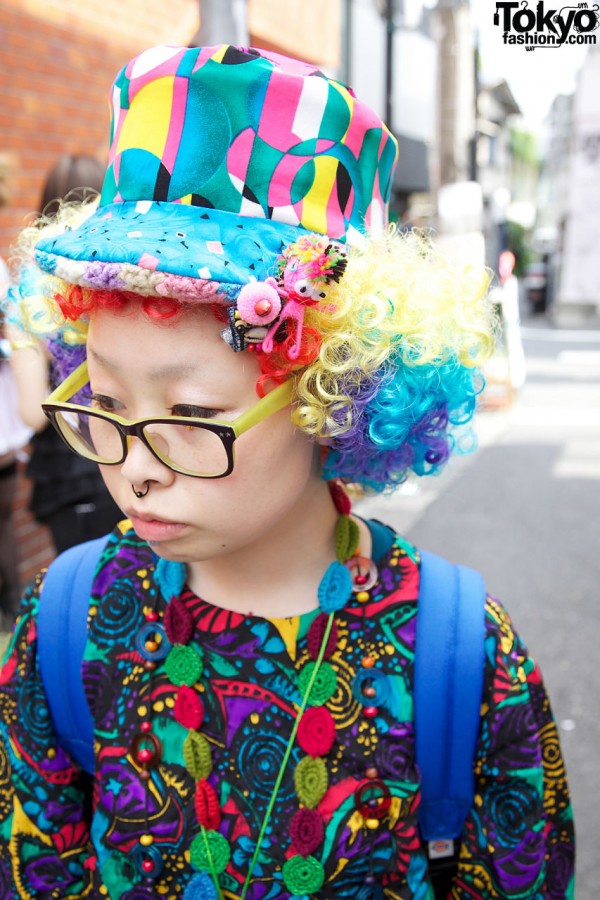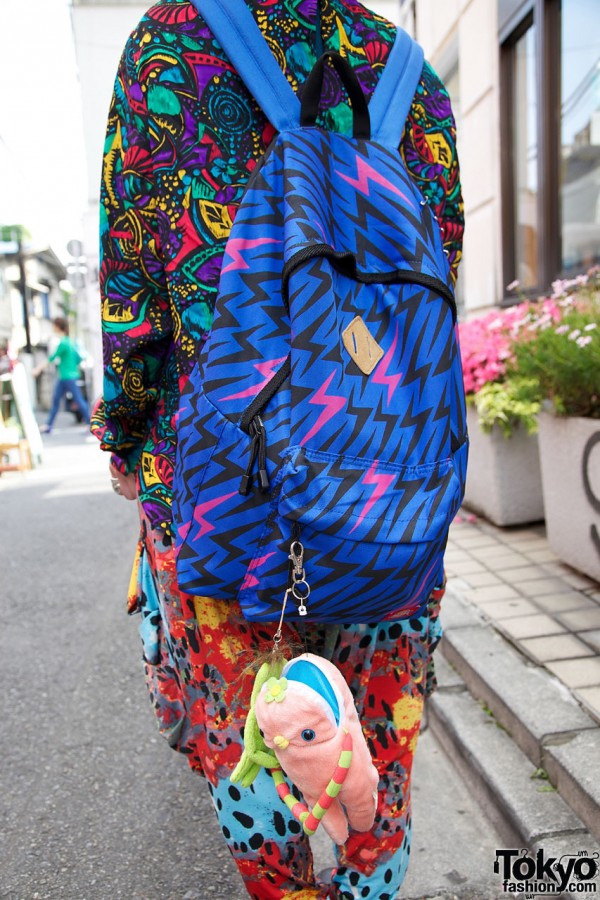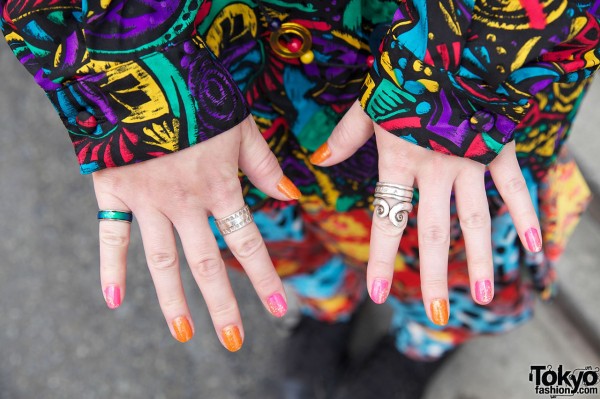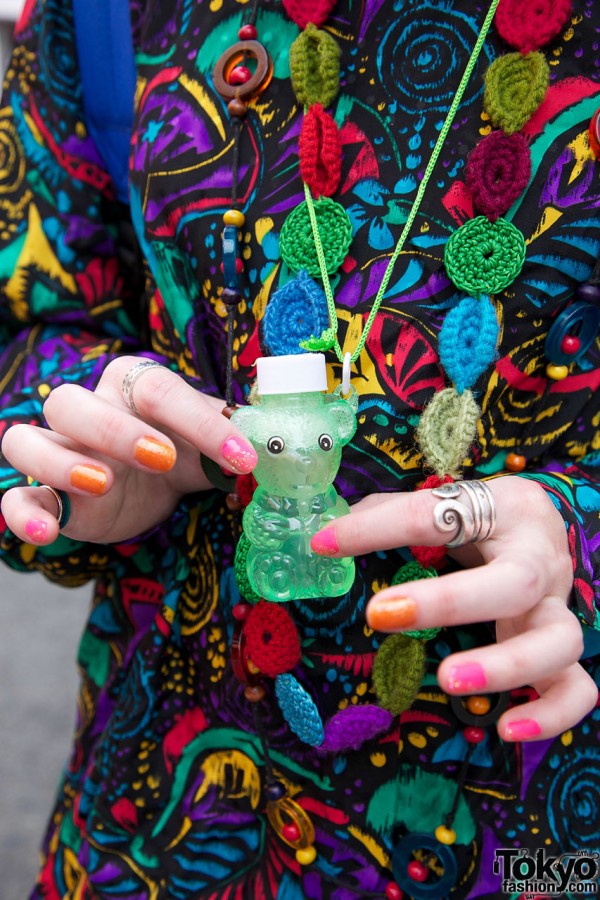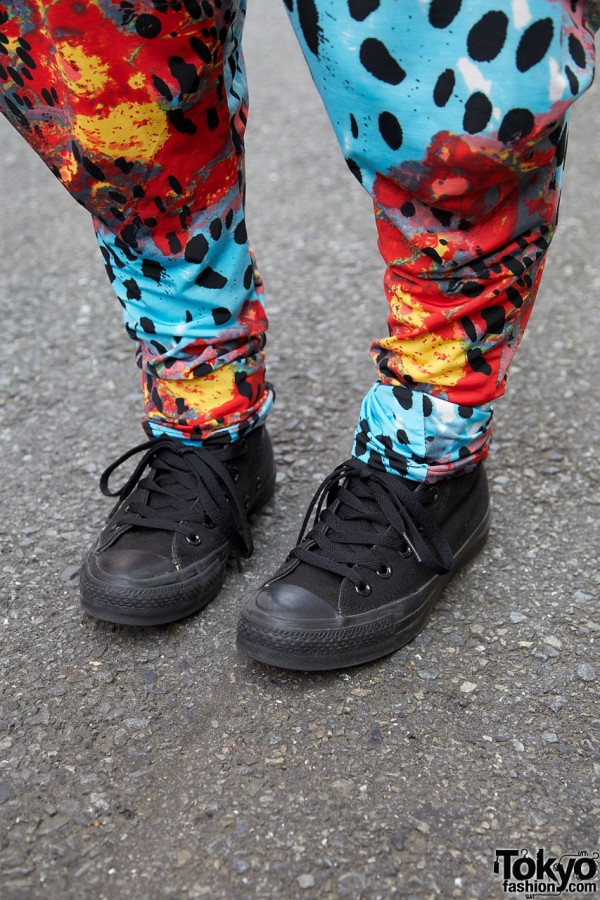 Click on any photo to enlarge it.